News Archive
News articles in the past
ARRC Professor receives 2014 University of Oklahoma's Regents' Award for Superior Research

The University of Oklahoma's Regents' Award for Superior Research is awarded each year to a professor who shows superio accomplishments in teaching, research and creative activity, professional and university service. Congratulations to ARRC Faculty member, Dr. Yang Hong, for receiving this prestigious award!
Click here for more information.
Posted on Thursday Jun 19, 2014 07:55 am CDT
Antenna Class Final Projects
Students pose with their constructed antennas as the final project for the antennas course at OU. These antennas were designed using standard, readily available materials such as aluminum foil. All designed antennas successfully received many of the available television channels in the Oklahoma City metro area - outperforming a standard antenna that can be purchased for over-the-air television reception.
Posted on Wednesday Jun 18, 2014 04:36 pm CDT
ARRC Job Opening for the Director
The University of Oklahoma seeks an exceptional, dynamic leader to serve as Director of its Advanced Radar Research Center (ARRC). The ARRC Director provides intellectual leadership in a multidisciplinary environment. The Director works in collaboration with private industry and federal agencies and carries out a vigorous program of teaching, research, and service that attracts exceptional students and prepares them to become future leaders in the development and application of advanced radar technologies.

Click here for more information.
Posted on Friday Apr 18, 2014 10:30 am CDT
Visiting Scholars Weekend - Call for Student Participation

Overview:  Professors at the University of Oklahoma (OU) invite potential graduate students to visit OU's Advanced  Radar Research Center (ARRC).  The goal is to recruit students interested in seeking an advanced degree in one or  more of the three research areas listed below.  Travel and lodging support are available.
Click here for more details and application.
Posted on Tuesday Jan 07, 2014 11:10 am CST
PX-1000 Radar, Successful Shipment to South Korea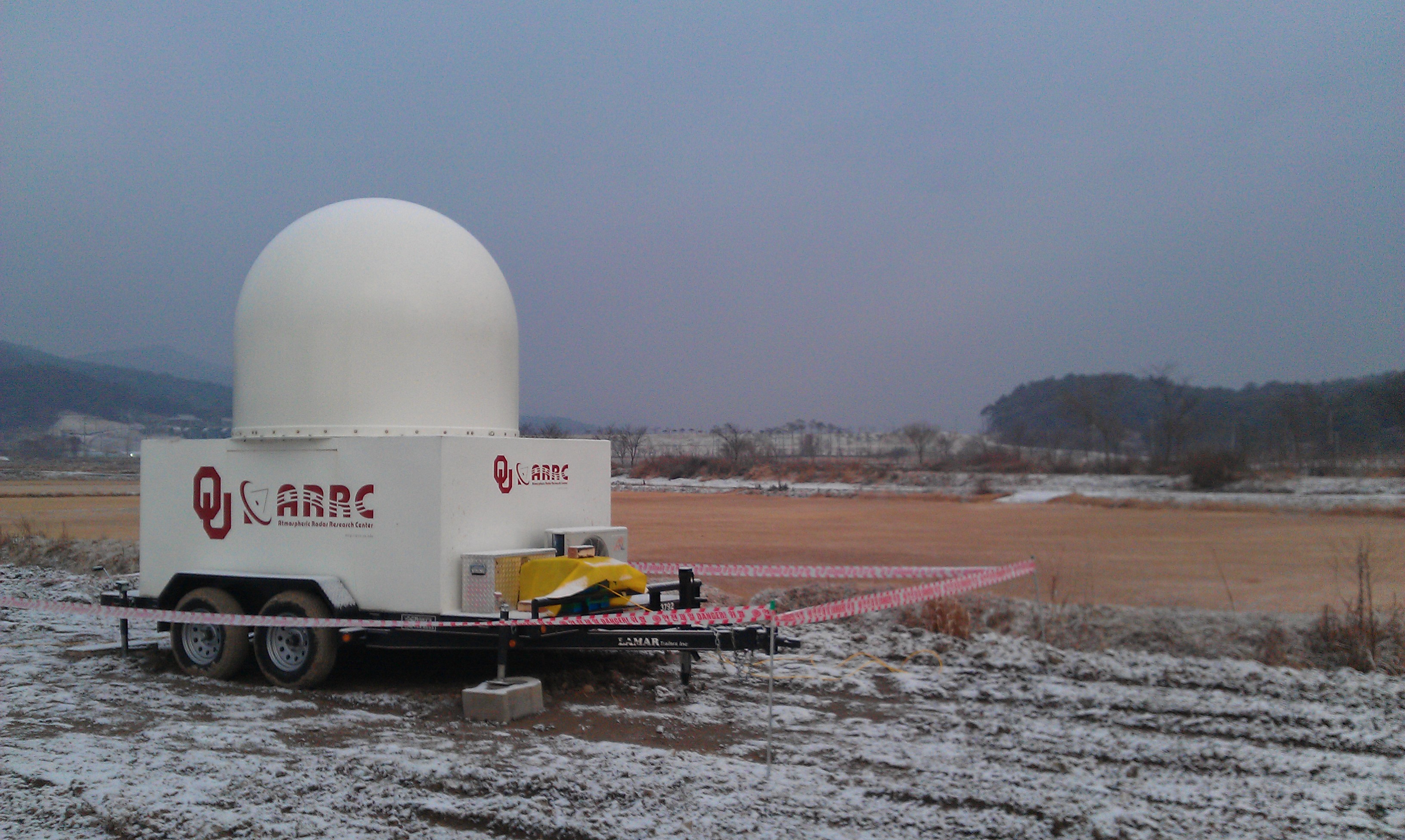 The PX-1000 has been deployed in South Korea near Gwangju earlier this week and was greeted by light snow. This is a joint effort between the SELab and ARRC to study winter QPE (Quantitative Precipitation Estimation).
Posted on Tuesday Dec 17, 2013 02:39 pm CST
Dr. Guifu Zhang Receives 2013 Dean's Award for Excellence in Research and Scholarship

Dr. Guifu Zhang is the winner of the 2013 Dean's Award for Excellence in Research and scholarship, an annual award recognizing exceptional accomplishment in research or scholarship in the previous calendar year. Dr. Zhang was nominated for his outstanding efforts and intellectual leadership on radar research and scholarship within the School of Meteorology and the Advanced Radar Research Center
Posted on Monday Nov 11, 2013 03:38 pm CST
Fellowship Awarded to ECE/ARRC Student

ECE student, C. Justin Smith, was awarded the Undergraduate/Pre-Graduate Scholarship from the IEEE Microwave Theory and Techniques Society (MTT-S). The purpose of this scholarship is to attract BS and MS students to the microwave and RF discipline, and to encourage them to pursue a job in the field or a PhD degree in this field. Justin is currently working on high-efficiency power amplifier design for C-Band airborne telemetry supervised by Professor Sigmarsson.
Posted on Thursday Nov 07, 2013 10:43 am CST
ARRC Seminar Presentation- November 7, 2013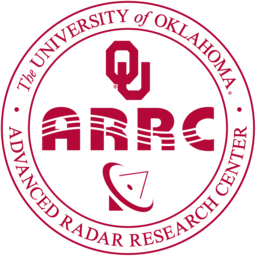 Xining Yu will present "Real-time MPAR Digital Backend: Initial Studies and Analysis of Challenges" this coming Thursday, November 7, 2013 in the National Weather Center, Room 1350.
Posted on Thursday Oct 31, 2013 01:53 pm CDT
ARRC Receives New NASA Award

NASA Headquarters granted a new award to Yang Hong, JJ Gourley, Qing Cao and Pierre-Emmanuel Kirstetter for the research project titled, "Using NMQ Ground-based Radar to Improve Passive-Only Precipitation Profile Retrievals for PATH" at the University of Oklahoma.
Posted on Friday Oct 18, 2013 02:42 pm CDT
Weathernews Inc. and OU hold workshop in Norman, OK

The Weathernews Inc. (WNI) and the University of Oklahoma held it's 3rd workshop on WNI/OU collaboration through Innovative & Applicable "TORIKUMI" on Oct 11th, 2013 at the National Weather Center in Norman, OK. This workshop shared results from the Oklahoma Innovation Center and WNI, discussing future collaborations between WNI and OU.
Posted on Tuesday Oct 15, 2013 11:37 am CDT