News Archive
News articles in the past
Dr. Guifu Zhang Receives 2013 Dean's Award for Excellence in Research and Scholarship

Dr. Guifu Zhang is the winner of the 2013 Dean's Award for Excellence in Research and scholarship, an annual award recognizing exceptional accomplishment in research or scholarship in the previous calendar year. Dr. Zhang was nominated for his outstanding efforts and intellectual leadership on radar research and scholarship within the School of Meteorology and the Advanced Radar Research Center
Posted on Monday Nov 11, 2013 03:38 pm CST
Fellowship Awarded to ECE/ARRC Student

ECE student, C. Justin Smith, was awarded the Undergraduate/Pre-Graduate Scholarship from the IEEE Microwave Theory and Techniques Society (MTT-S). The purpose of this scholarship is to attract BS and MS students to the microwave and RF discipline, and to encourage them to pursue a job in the field or a PhD degree in this field. Justin is currently working on high-efficiency power amplifier design for C-Band airborne telemetry supervised by Professor Sigmarsson.
Posted on Thursday Nov 07, 2013 10:43 am CST
ARRC Seminar Presentation- November 7, 2013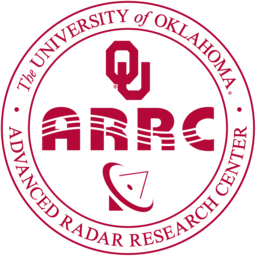 Xining Yu will present "Real-time MPAR Digital Backend: Initial Studies and Analysis of Challenges" this coming Thursday, November 7, 2013 in the National Weather Center, Room 1350.
Posted on Thursday Oct 31, 2013 01:53 pm CDT
ARRC Receives New NASA Award

NASA Headquarters granted a new award to Yang Hong, JJ Gourley, Qing Cao and Pierre-Emmanuel Kirstetter for the research project titled, "Using NMQ Ground-based Radar to Improve Passive-Only Precipitation Profile Retrievals for PATH" at the University of Oklahoma.
Posted on Friday Oct 18, 2013 02:42 pm CDT
Weathernews Inc. and OU hold workshop in Norman, OK

The Weathernews Inc. (WNI) and the University of Oklahoma held it's 3rd workshop on WNI/OU collaboration through Innovative & Applicable "TORIKUMI" on Oct 11th, 2013 at the National Weather Center in Norman, OK. This workshop shared results from the Oklahoma Innovation Center and WNI, discussing future collaborations between WNI and OU.
Posted on Tuesday Oct 15, 2013 11:37 am CDT
ISEC 2013, 3rd Summit between The University of Oklahoma and Kyoto University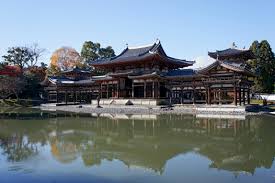 The International Symposium on Earth-Science Challenges (ISEC) held its 3rd Summit between The University of Oklahoma (OU) and Kyoto University (KU) in Uji, Kyoto, Japan from Oct 3-5, 2013. ISEC successfully brought together scientists and engineers from around the world to share recent advances in the study of the Earth. VPRs, Advisors, Professors and Students from several colleges within OU attended the conference to help encourage related research and educational activities, contributing to the increase of young researchers and students from previous summits. Areas of interests at the the Symposium were:             Earth Science: Atmosphere, Oceans and Biosphere; Radar and Satellite Remote Sensing of the Atmosphere; Hydrometeorology and the Water Cycle; Modeling and Data Assimilation; Weather and Climate Variability.
Posted on Tuesday Oct 08, 2013 03:48 pm CDT
The University of Oklahoma's Research Campus Receive's Top Award

The 2013 Association of University Research Parks (AURP) held their International conference this week in Philadelphia, Pennsylvania. During this conference, the University of Oklahoma's Research Campus was named the nation's top research park for 2013. The "One of a kind" Radars Innovations Laboratory is recognized for it's contribution to this award. Click here for the full story.
Posted on Friday Sep 27, 2013 03:11 pm CDT
Multiple Functional Detection and Tracking, Demonstrated by ARRC's GBSAA Research Team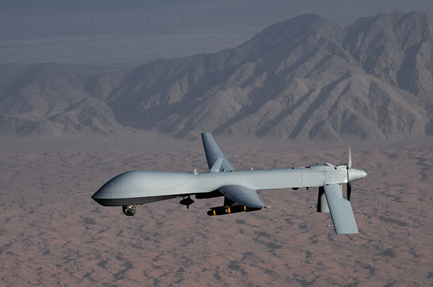 During the Summer 2013 Campaign, Professor Yan (Rockee) Zhang, Boonleng Cheong, Yih-Ru (Peter) Huang and a team conducted the initial demonstration of Ground-Based Sense and Avoid (GBSAA) capabilities of one of the ARRC's solid-state radars. The experiment demonstrated super-resolution detection and tracking of two close-by GA aircrafts within minimum collision avoidance range, showing promise of high performance and true multi-functional operations. This demonstration was supported by the ARRC Seed Fund. More details are in this link.
Posted on Tuesday Sep 24, 2013 08:51 am CDT
ARRC Members Receive NSF Funding

ARRC faculty members Drs. Robert Palmer, Sebastian Torres, Boon Leng Cheong and Caleb Fulton, and ARRC graduate student David Bodine, recently received funding from the National Science Foundation (NSF) for their research project titled "Understanding Polarimetric Radar Tornadic Debris Signatures Using Modeling, Simulations, and Field Measurements." One of the major objectives of the project will be a detailed investigation of debris scattering characteristics using radar cross-section (RCS) measurements, electromagnetic simulations, and polarimetric radar emulation/signal processing. These tools, along with extensive field studies, will have a major impact on the operational meteorological community through improved tornado detection and near real-time damage estimation, and will help estimate errors associated with debris centrifuging and debris-influenced radial velocity. Since flying debris causes most tornado fatalities, characterizing the debris field is vital for understanding and nowcasting the threats posed by tornadoes.
Posted on Monday Sep 16, 2013 11:08 am CDT
The Japan Society for Promotion of Science Visits OU

Four representatives of the Japan Society for the Promotion of Science (JSPS) visited the University of Oklahoma (OU) on September 11, 2013 to learn about key research initiatives and to promote awareness of their fellowship opportunities. JSPS highlighted fellowship programs for US researchers at all levels: Masters student, doctoral student, post-doctoral researcher, early, mid and senior career faculty and distinguished visitor. The JSPS visitors were able to tour the OU campus, including tours of the National Weather Center and Devon Energy Hall. Among the Departments and Centers visited were: Advanced Radar Research Center, Center for Analysis and Prediction of Storms, Center for Research Program Development and Enrichment, College of Arts and Sciences, College of Engineering, George Lynn Cross Research Center, Office of the Vice President for Research, School of Civil Engineering and Environmental Sciences, School of Electrical and Computer Engineering, School of Meteorology and the Sensing Laboratory.
Posted on Monday Sep 16, 2013 10:45 am CDT