News Archive
News articles in the past
2015 International Symposium on Earth-Science Challenges (ISEC) - Call for Papers

Please join us for the 2015 International Symposium on Earth-Science Challenges (ISEC) to be held in Norman, Oklahoma. ISEC is dedicated to bringing together scientists and engineers from around the world to share recent advances in the study of the Earth. Attendees will enjoy an exciting social program centered on the many attractions in Norman, Oklahoma. Abstract submission is now open and can be found under the 2015 ISEC tab.
Posted on Tuesday May 26, 2015 10:17 am CDT
Oklahoma Weather Drone Use Could Provide Tornado Warnings

ARRC professor Dr. Phillip Chilson talked about the potential of using drones - unmanned aerial vehicles - to potentially cover the lower atmosphere where radar, satellites and balloons do not provide sufficient coverage.
To read more about the story, please visit this link at the Oklahoma's News 9 website.
Posted on Tuesday May 05, 2015 09:40 am CDT
Potential Collaboration with Korean Meteorological Administration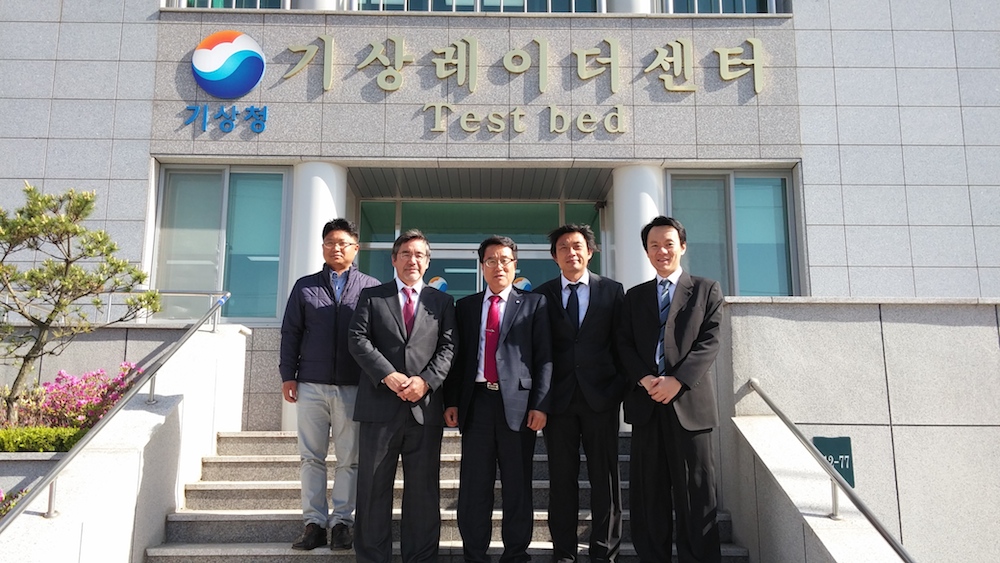 ARRC team, including Bob Palmer, Tian Yu, and Boonleng Cheong, visited the Korean Meteorological Administration in May 2015 to discuss potential collaboration around wintertime polarimetric radar measurements.
Posted on Tuesday May 05, 2015 09:40 am CDT
ARRC Professor Interviewed on the OCAST Radio Show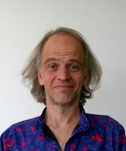 ARRC faculty Dr. Phillip Chilson was interviewed on the Oklahoma Innovations Radio Show on the OCAST Radio Network to talk about the sensing of the atmosphere using Unmanned Aircraft Systems (UAS). If you missed the show over the weekend, you can listen to the show again using this link.
Posted on Tuesday Apr 28, 2015 05:24 pm CDT
Congratulations to ARRC  Faculty, Yan "Rockee" Zhang for receiving the OU President's Associates Presidential Professorship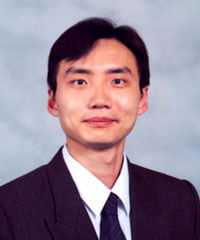 Dr. Zhang is one of three recipients to receive the annual President's Associated Presidential Professorship for 2015. This award is given to a professor that shows accomplishments in the following: Teaching, Research and Creative Activity, Professional and University Service. Congratulations Dr. Zhang!
Posted on Friday Apr 10, 2015 08:51 am CDT
Storm Chasing with the ARRC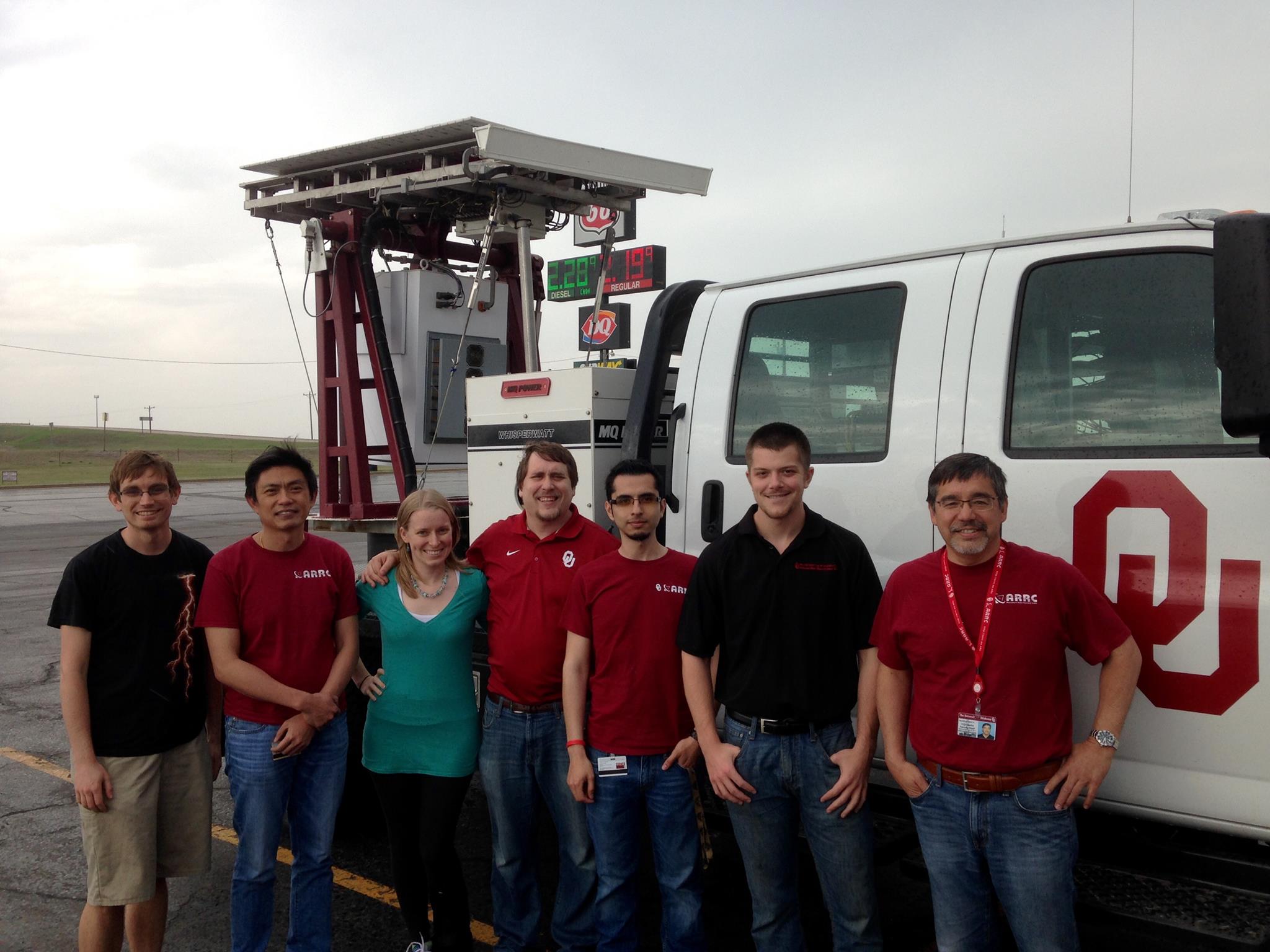 ARRC Students and Faculty chase storms in Northern Oklahoma on Wednesday, April 8, 2015 with the Atmospheric Imaging Radar (AIR) truck.
Posted on Friday Apr 10, 2015 08:44 am CDT
Congratulations Dr. Salazar-Cerreno!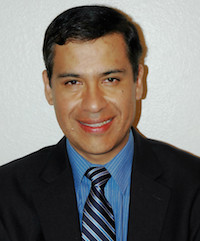 The ARRC would like to welcome Dr. Jorge Salazar-Cerreno as a the new tenure-track Faculty member joining the College of Engineering and the College of Electrical and Computer Engineering!
Posted on Friday Apr 10, 2015 08:39 am CDT
ARRC Faculty, Dr. Yang Hong, to Speak at Inaugural China-UK Flood Workshop on Forecasting and Prediction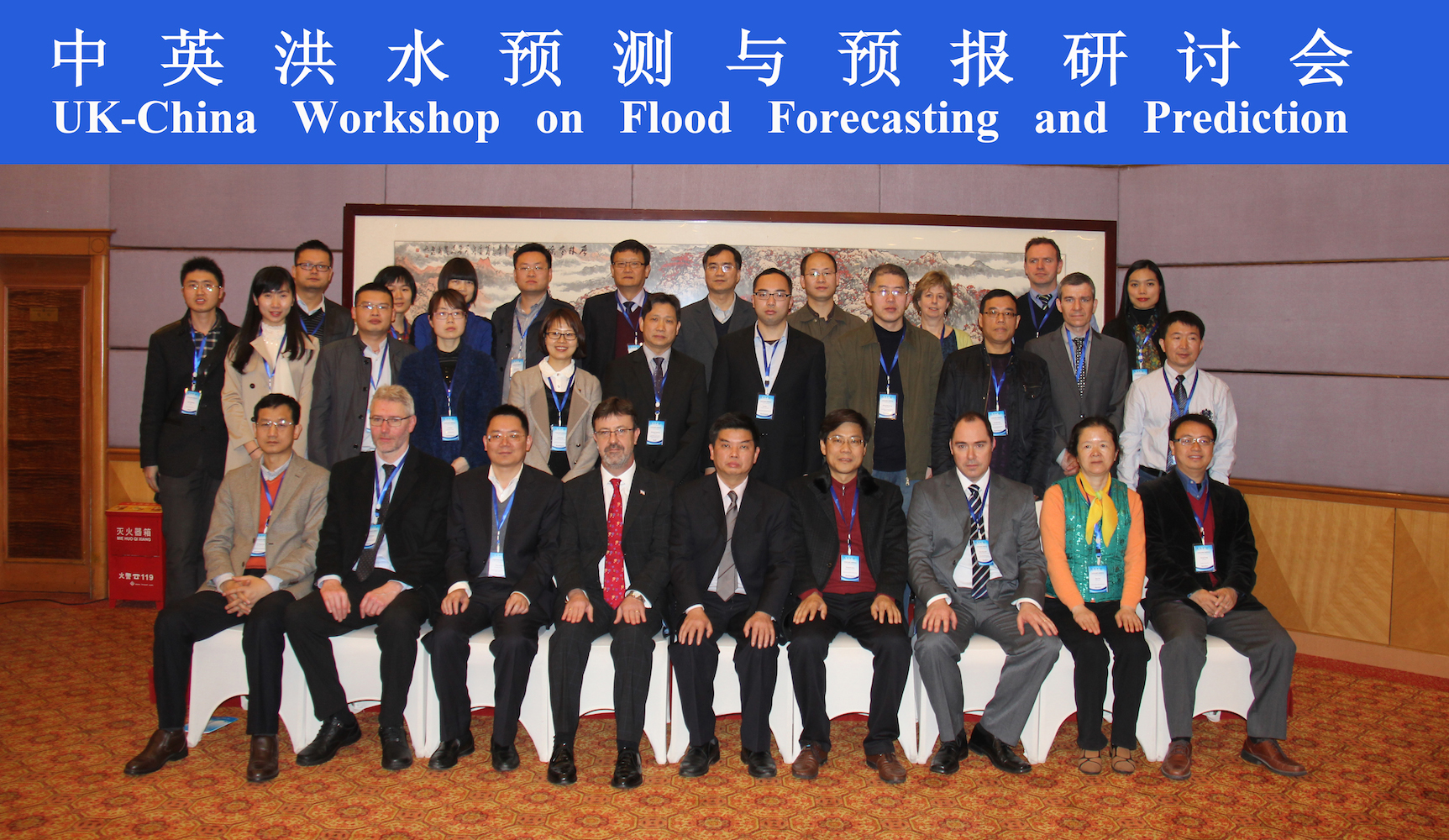 OU/CEES Professor Yang Hong was invited as keynote guest speaker for the inaugural "China-UK Flood Workshop on Forecasting and Prediction" hosted by Asian-Europe Meetings on Water Resources and Development Center (ASEM WATER), which is the executive office for the Asian-European S&T Cooperation in Water Resources Management, jointly declared by the European Union and Chinese then Premier Wen Jiabao at Brussels, Belgium since 2011, with more than 50 Asia-Eurpean State members.
Posted on Thursday Apr 09, 2015 09:15 am CDT
ISARRA 2015 in Norman - Call for Papers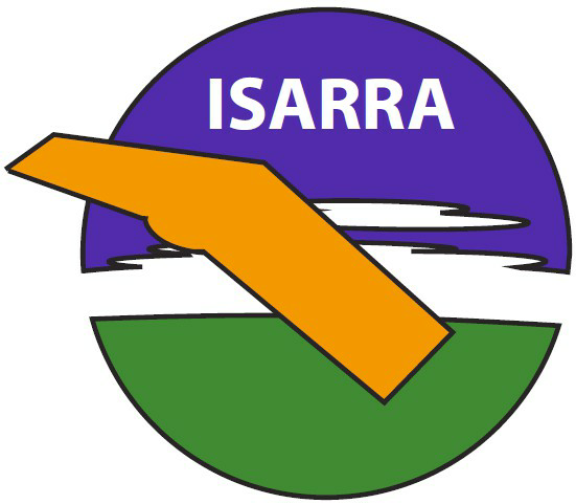 The 2015 Meeting of the International Society for Atmospheric Research using Remotely piloted Aircraft (ISARRA 2015) will be held on the University of Oklahoma campus during May 20th – 22nd. ISARRA was formed to provide a forum for those interested in using unmanned aerial systems (UAS) to investigate and observe the Earth's atmosphere. ISARRA 2015 will provide a venue for a wide spectrum of individuals to exchange ideas, technological advances, and related experiences pertaining to this topic. During the first two ISARRA meetings held in Palma de Mallorca, Spain (2013) and Odense, Denmark (2014) scientists, engineers, system developers, policy makers, and others came together to discuss all aspects of UAS and their ability to be used for atmospheric studies. The events were very successful in helping to synthesize this growing community.
Click here for more details.
Posted on Tuesday Mar 10, 2015 10:27 am CDT
ARRC Faculty Member Awarded Air Force's Young Investigator Research Program Award!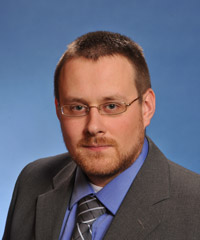 The Air Force Office of Scientific Research today announced that it will award research institutions and small businesses who submitted winning research proposals through the Air Force's Young Investigator Research Program (YIP). The YIP is open to scientists and engineers at research institutions across the United States who received Ph.D. or equivalent degrees in the last five years and who show exceptional ability and promise for conducting basic research. The objective of this program is to foster creative basic research in science and engineering, enhance early career development of outstanding young investigators, and increase opportunities for the young investigators to recognize the Air Force mission and the related challenges in science and engineering. ARRC Faculty Member, Dr. Hjalti Sigmarsson, was awarded the YIP award for "Reconfigurable, high-Frequency Circuit Components using Phased Change Materials". The purpose of this research project is to develop new, innovative, electronically-tunable substrate materials. These materials will enable frequency and loss tuning of resonating elements that can be used to realize agile radio frequency hardware for future generations of communications and radar systems. Congratulations, Dr. Sigmarsson!
Posted on Friday Jan 16, 2015 04:56 pm CST