News Archive
News articles in the past
ARRC Members Use Lost-shell Casting as Novel Fabrication Technique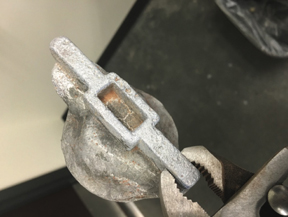 Recent ARRC/ECE graduate student, David Mitchell, and faculty members Dr. Jessica Ruyle and Dr. Hjalti Sigmarsson are using a unique casting method for rapid prototyping of RF components. Check out the featured article here.
Posted on Thursday Sep 06, 2018 09:11 am CDT
Summer Internship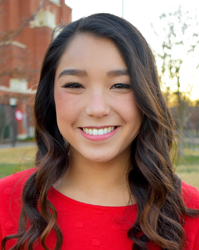 ARRC graduate student Ashley Palmer (Jessica Ruyle advisor) recently completed an internship at Cobham Advanced Electronic Solutions in San Deigo. Click here for details.
Posted on Monday Aug 27, 2018 09:23 am CDT
Mirhamed Mirmozafari Receives Conference Paper Award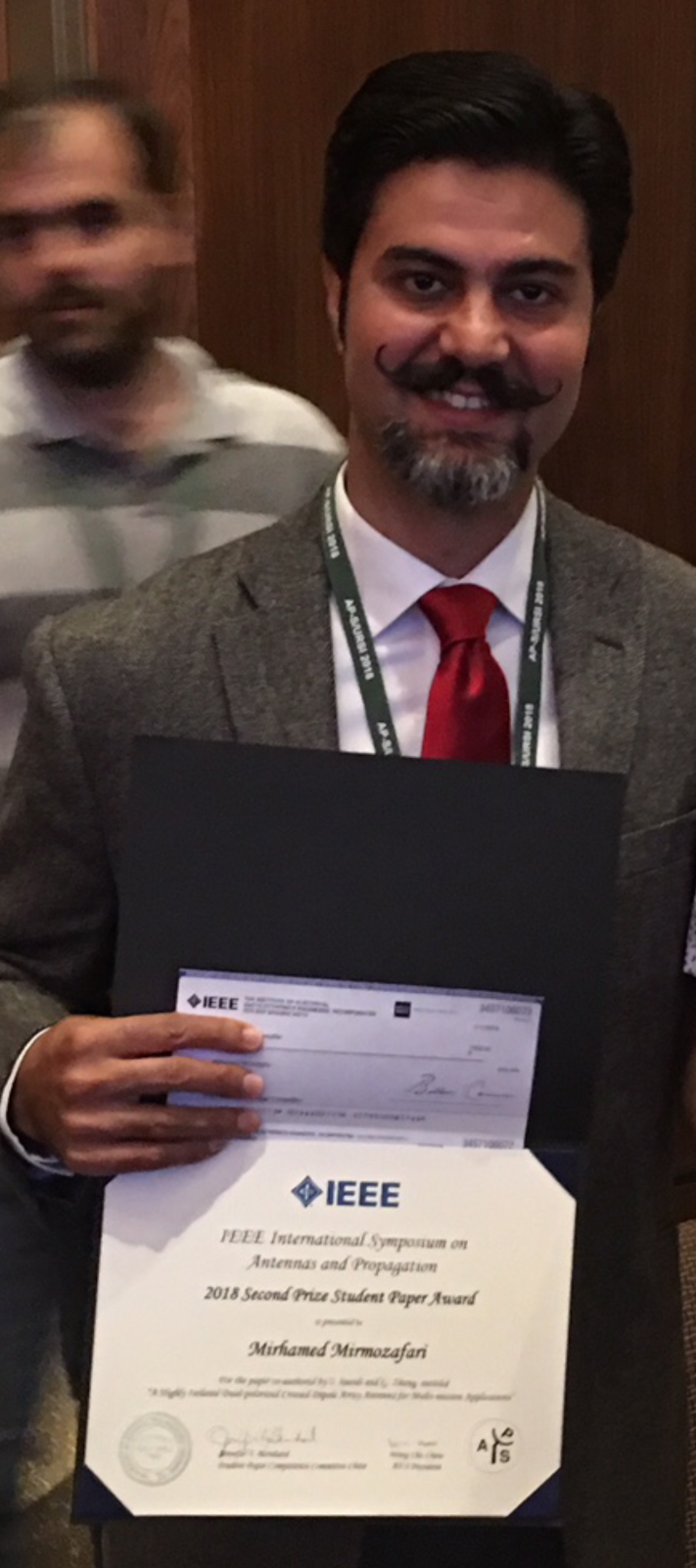 Dr. Mirhamed Mirmozafari, ARRC Postdoctoral Fellow, received second place in the student paper award contest at the prestigious 2018 IEEE International Symposium on Antennas and Propagation and USNC-URSI Radio Science Meeting held recently in Boston, MA. Congratulations Hamed!
Posted on Friday Jul 13, 2018 10:40 am CDT
Tony Segales Receives Outstanding Oral Presentation Award at AMS Symposium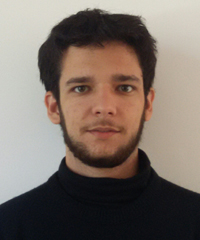 Congratulations to Tony Segales, ARRC/CASS Ph.D. student, for receiving the Outstanding Student Oral Presentation Award at the AMS 23rd Symposium on Boundary Layers and Turbulence held recently in Oklahoma City. Tony's presentation was entitled "Advances in the Measurements of the Structure Function Parameter for Temperature Using a Small Unmanned Aircraft System". In addition to a certificate, Tony was awarded a $100 cash prize.
Posted on Tuesday Jul 03, 2018 11:52 am CDT
College of Engineering Awards Scholarship to Mohammad Golbonhaghighi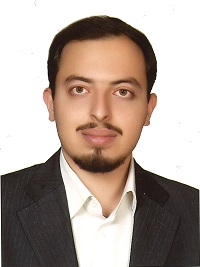 The Gallogly College of Engineering has selected ARRC/ECE graduate student Mohammad Golbon to receive the William H. Barkow Scholarship for Electrical and Computer Engineering students for the 2018-19 academic year. The award of $4000 recognizes outstanding academic achievement. Last year Mohammad received an ECE Farrow Endowment scholarship of $2000 for academic achievement. Congratulations Mohammad!
Posted on Monday Jul 02, 2018 03:47 pm CDT
Shajid Islam Receives Gallogly College of Engineering Scholarship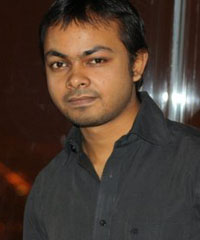 Congratulations to ARRC/ECE Ph.D. student Shajid Islam for being selected as the recipient of the William H. Barkow Scholarship for Electrical and Computer Engineering students for the 2018-2019 academic year. The $4,000 award is given in recognition of outstanding academic achievement.
Posted on Monday May 21, 2018 11:24 am CDT
Jay McDaniel Receives GSS Outstanding Award in Research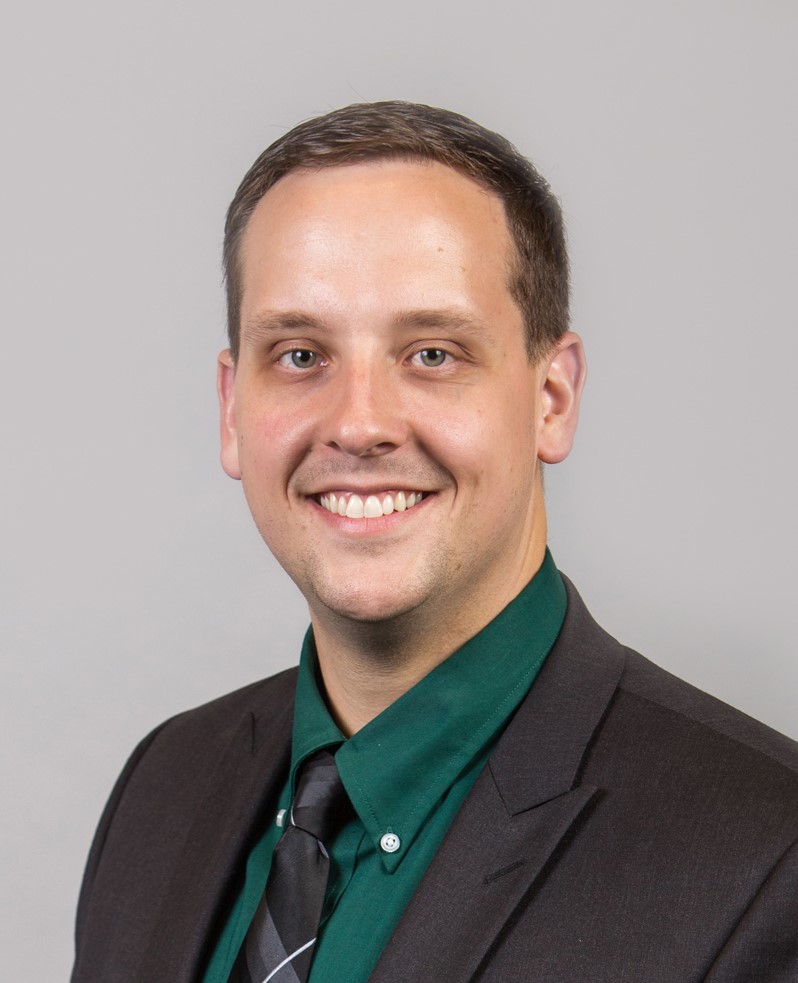 Jay McDaniel (ARRC/ECE) has received the OU Graduate Student Senate (GSS) Outstanding Graduate Student Award in Research. Applicants for the university-wide research award had to submit a CV, detailed research plan and writing samples, along with letters of recommendation from faculty members and students. The award carries with it a $250 prize. Congratulations Jay!
Posted on Wednesday May 09, 2018 08:54 am CDT
Dr. Jorge Salazar to Present Distinguished Lecture at NASA Glenn Research Center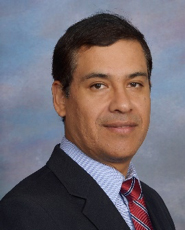 ECE/ARRC professor Dr. Jorge Salazar has been asked to present the distinguished lecture at the Communications and Intelligent Systems Distinguished Technical Lecture Series, May 24 at the NASA Glenn Research Center in Cleveland, Ohio. Dr. Salazar's talk, entitled "Reconfigurable Multi-band Shared-Aperture Antenna for Multifunction Phased-Array Radar Systems", will present an overview of current and new trends in phased-array architectures and technology for multifunction radar systems for civil and military applications, focusing on a critical evaluation of the performance of phased array antenna systems.
Posted on Wednesday May 09, 2018 08:50 am CDT
Jay McDaniel Receives Provost GTA Award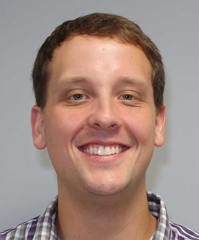 Congratulations to Jay McDaniel, ARRC/ECE Ph.D. student, who has been selected as the recipient of the 2017 Provost's Graduate Teaching Assistant Award for Science and Engineering. The award is given annually to three outstanding teaching assistants in the areas of Science and Engineering, Humanities and Fine Arts, and Social Sciences.  The award consists of a certificate and $1000. Jay will be recognized at the Graduate College Awards Ceremony on April 25 in the Fred Jones Sandy Bell Gallery.
Posted on Monday Apr 16, 2018 10:09 am CDT
ARRC Team Developing New Technologies for U.S. Navy Next-Generation Radar Systems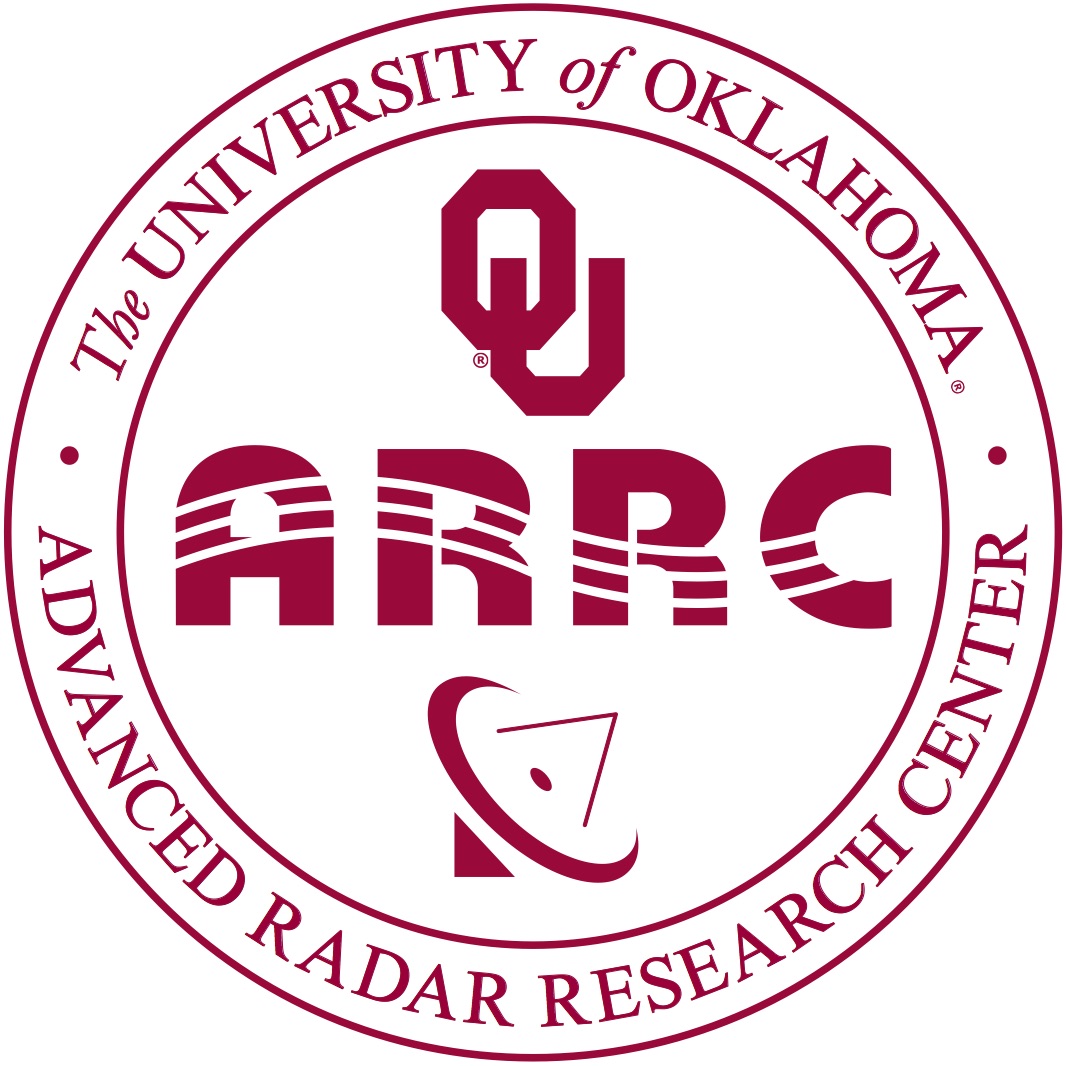 The ARRC is developing new technologies for U.S. Navy next-generation radar systems with a two-year, $3.5 million grant from the U.S. Department of Defense, Office of Naval Research. The ARRC research and development program under way is designed to improve the agility and multi-functionality of radio frequency sensors and communication systems, while enabling future implementation on a variety of surfaces and platforms.
"The ARRC team is developing agile sensors that can effectively maneuver in frequency and space while retaining the ability to avoid and cancel interference. Multi-function capability will also reduce the number of individual systems needed during deployment, improving mobility and operational agility. Our tunable, integrated antenna designs will allow agile RF sensor implementation on smaller platforms," said Nathan Goodman, Director of Research at the ARRC and professor in the School of Electrical and Computer Engineering, Gallogly College of Engineering.
The ARRC program will focus on four major areas of research: research on integrated filter-antennas that provide frequency tunability with reduced size and weight; a state-of-the-art, all-digital phased array antenna and electronics that will be synchronized with another all-digital phased array system already under development at the ARRC; implementation of dual-band, dual-polarized antennas; and algorithms for using and exploiting the agility enabled by these hardware technologies. The ARRC team endeavors to demonstrate important technologies such as tunable antenna arrays capable of handling high power; synchronized all-digital systems that can be used for a variety of experiments on waveforms, interference cancellation, coexistence of multiple systems, and other important technologies; and state-of-the-art algorithms for controlling agile sensors.
Team members involved with this project include: Nathan Goodman, Jessica Ruyle, Hjalti Sigmarsson, Mark Yeary, Jorge Salazar Cerreno, Caleb Fulton and Robert Palmer.
Posted on Friday Apr 13, 2018 10:25 am CDT