News Archive
News articles in the past
Cobham/ARRC Fellowship Program

$40k stipend, first year
Subsequent years are according to the following table.
Students who are interested please send an email to Dr. Mark Yeary at yeary@ou.edu
Posted on Tuesday Jan 17, 2017 08:56 am CST
ARRC/OTD Team Visits KMA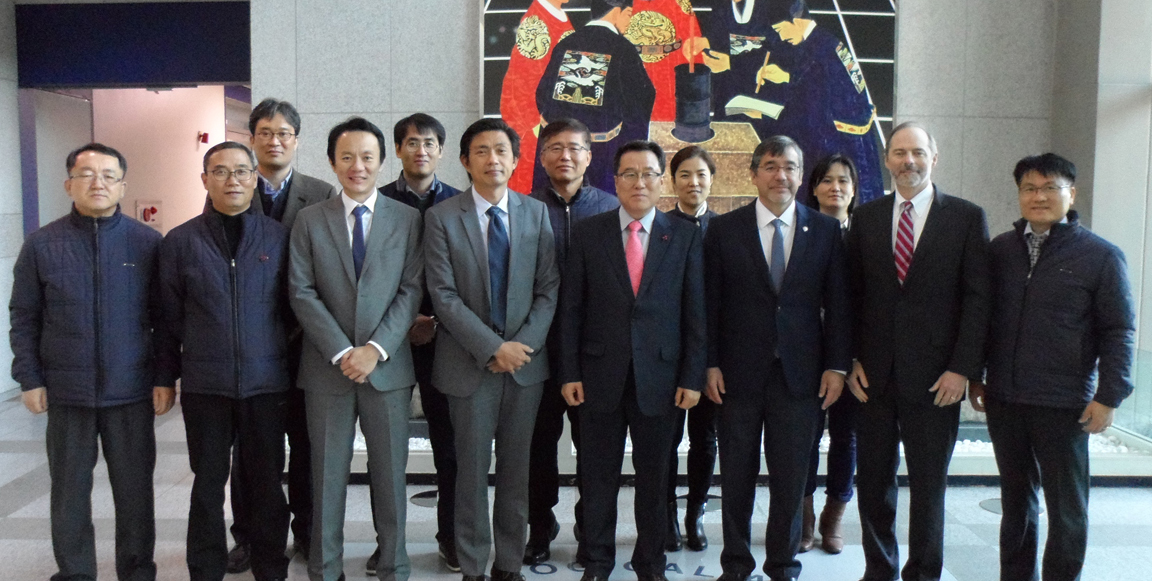 ARRC/OTD members visited the Korean Meteorological Administration (KMA) in Seoul recently to exchange ideas on the advancements in weather radar technology and how the KMA and OU can cooperate in the future. Attendees included ARRC members Robert Palmer, Tian-You Yu, Boonleng Cheong, and Jim Bratton from the Office of Technology Development.
Posted on Thursday Dec 01, 2016 03:01 pm CST
Rodrigo Garcia Wins CoE Student Poster Award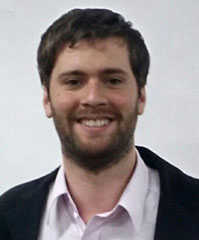 Congratulations to ARRC/ECE Ph.D. student Rodrigo Lebron Garcia on winning 1st place in the poster contest at the recently held Engineering Graduate Student Community, Gallogly College of Engineering Fair 2016. Rodrigo's poster, "A Novel Near-Field Robotic Scanner for Surface, RF and Thermal Characterization of Millimeter-Wave Active Phased Array Antenna," reflects his research in active phased array antenna calibration. Rodrigo works under the supervision of Dr. Jorge L. Salazar-Cerreno.
Posted on Thursday Dec 01, 2016 02:42 pm CST
OU Group Visits Pukyong National University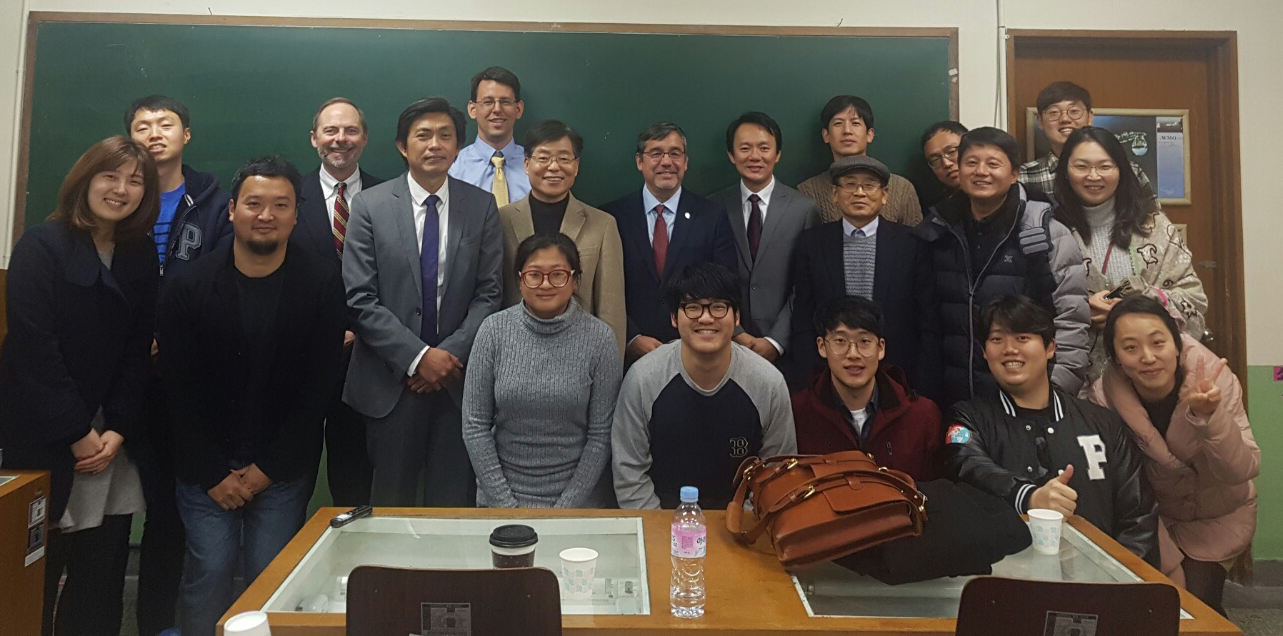 ARRC members Tian-You Yu, Boonleng Cheong, Robert Palmer, and Matt McCord, along with OU's Office of Technology Development Executive Director Jim Bratton, recently visited Pukyong National University in Busan, South Korea for the establishment of collaborative research and exchange.
Posted on Thursday Dec 01, 2016 02:20 pm CST
Dr. Robert Palmer Receives IEEE Fellow Recognition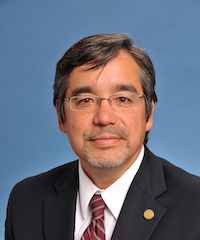 ARRC/ECE professor Dr. Robert Palmer has been selected as a Fellow of the Institute of Electrical and Electronics Engineers (IEEE). Recognizing the achievements of its members is an important part of the mission of IEEE. The distinction of Fellow is an honor conferred by the IEEE Board of Directors upon a person with an extraordinary record of accomplishments in any IEEE field of interest. Each year, following a rigorous evaluation procedure, the IEEE Fellow Committee recommends a select group of recipients for elevation to IEEE Fellow. Less than 0.1% of voting members are selected annually for this member grade elevation. Dr. Palmer's specific citation was "for contributions to atmospheric and meteorological radar science". Congratulations!
Posted on Monday Nov 28, 2016 11:37 am CST
ARRC Professors Co-author New Book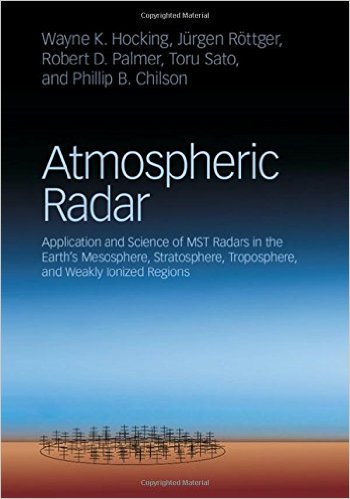 ARRC/SoM professors, Drs. Robert Palmer and Phil Chilson, along with Wayne Hocking, Jurgen Rottger and Toru Sato, have co-authored a new book titled "Atmospheric Radar: Application and Science of MST Radars in the Earth's Mesosphere, Stratosphere, Troposphere, and Weakly Ionized Regions". Recently released by Cambridge University Press, the book brings together the theory, design, and applications of atmospheric radar. It explains the basic thermodynamics and dynamics of the troposphere, stratosphere, and mesosphere, and discusses the physical and engineering principles behind one of the key tools used to study these regions - MST radars. Key topics covered include antennas, signal propagation, and signal processing techniques. The book is described as an "essential resource for graduate students and researchers working in the areas of radar engineering, remote sensing, meteorology, and atmospheric physics, as well as for practitioners in the radar industry".
The book can be purchased through this link.
Posted on Monday Nov 28, 2016 11:10 am CST
NEW BOOK -- Hydrologic Remote Sensing: Capacity Building for Sustainability and Resilience by Dr. Yang Hong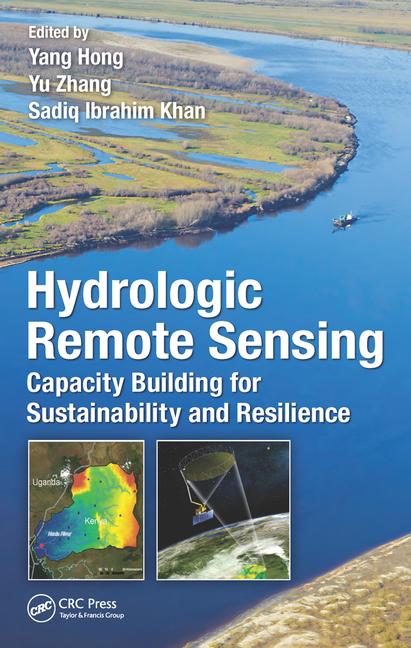 Motivated by innovative technologies, such as satellite remote sensing and data assimilation which can advance the water sciences and applications, CEES/ARRC Professor Yang Hong, together with his former students, has published a book that presents a collection of recent innovative hydrology-relevant capacity building research conducted over emerging regions with inadequate observations. The book particularly addresses the challenges and opportunities of global water security. It also reviews the multiple satellite remote sensing observations for water cycles in emerging regions and over the globe, the application of satellite remote sensing in hydrological modeling and data assimilation, and the hydrological capacity building from the NASA Applied Science Program and the HyDROS group at OU over the past decade. Dr. Hong edited the book from his years of lecture material and his group's cumulative scientific research results. The book aims to provide a hydrological research brochure for governmental officials, researchers and students, and practitioners in the fields of hydrology, remote sensing, meteorology, and climate science.
Reviews: "I have taught Remote Sensing for Hydrology for students over last 10 years but have not found a perfect textbook for a fast evolving field such as satellite remote sensing in Hydrology. And now, this book will be a state-of-the-art reference book for senior undergraduates or graduate students with emphasis, interest, or major in environmental remote sensing and hydrology."…. "I teach Remote Sensing for Hydrology for graduate students and Ph.D. students. This book will be a perfect text book and reference book for the course. I believe this book will be a valuable textbook or reference book for senior undergraduates or graduate students with emphasis, interest, or major in remote sensing and/or hydrology."
The book can be purchased through this link.
Posted on Wednesday Nov 09, 2016 04:05 pm CST
Jose Diaz Wins 1st Place in IEEE Student Paper Competition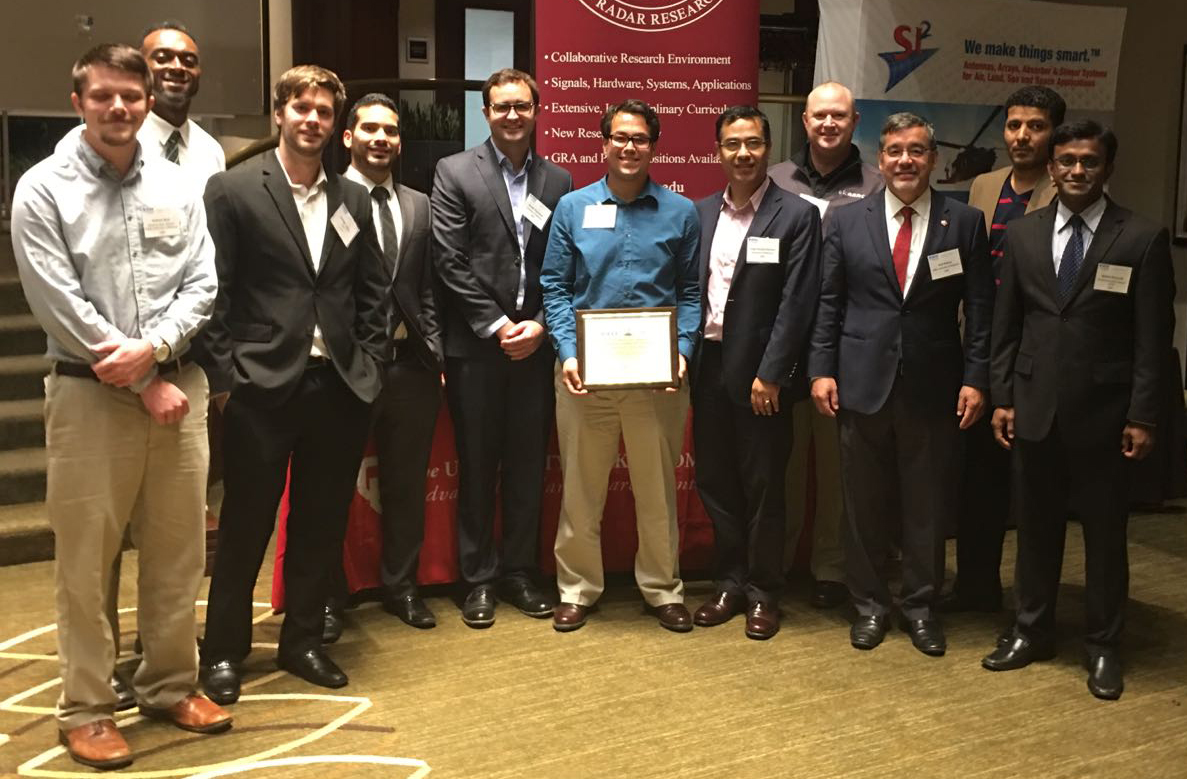 Congratulations to ARRC Ph.D. student Jose Diaz whose paper, "A Dual-Polarized Stacked Patch Antenna with Wide-Angle and Low Cross-Polarization for Fully Digital Multifunction Phased Array Radars", won 1st place in the highly competitive student paper competition at the 2016 IEEE Phased Array Conference held recently in Waltham, Massachusetts. Jose works under the supervision of Dr. Jorge Salazar.
Posted on Thursday Oct 20, 2016 01:04 pm CDT
School of Meteorology Faculty Positions Available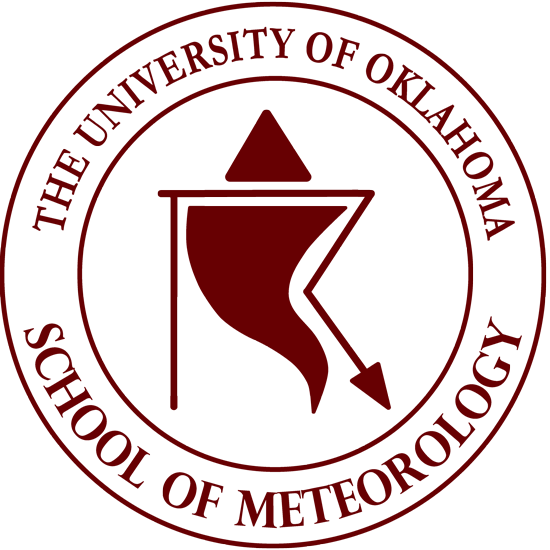 The OU School of Meteorology has two tenure-track faculty positions available at the Assistant or Associate Professor level beginning in the academic year 2017-2018. The School is seeking candidates with the ability to establish, lead, and sustain a strong and visible research program. Applicants must also have a commitment to excellence in teaching and mentoring at the undergraduate and graduate levels plus a strong desire to participate in the School, University, and atmospheric science community. Click here for more information.
Posted on Thursday Oct 20, 2016 12:57 pm CDT
Dr. David Bodine Appointed as AMS MWR Associate Editor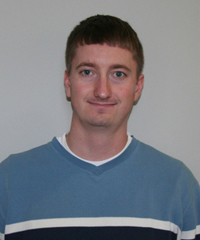 ARRC Research Scientist Dr. David Bodine has been appointed as an Associate Editor of the prestigious AMS Monthly Weather Review (MWR). The MWR publishes research relevant to the analysis and prediction of observed atmospheric circulations and physics, including technique development, data assimilation, model validation, and relevant case studies.  Congratulations David!
Posted on Thursday Oct 13, 2016 05:25 pm CDT