News Archive
News articles in the past
Announcing the August 2021 ARRC Student of the Month, Stephen Bass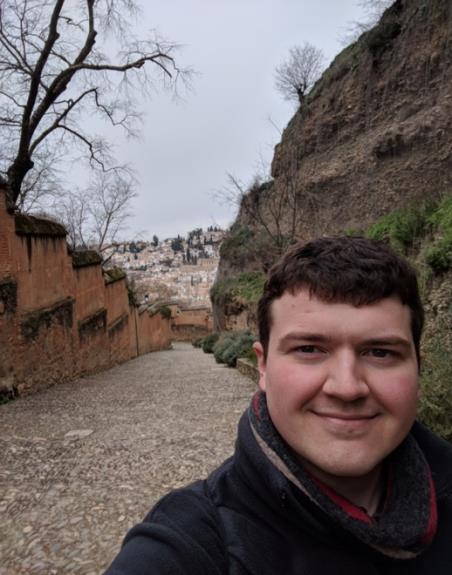 Stephen Bass is a PhD candidate in the School of Electrical and Computer Engineering, advised by Dr. Jessica Ruyle and Dr. Kiersten Kerby-Patel.
Stephen received an ARRC Student Journal Paper Award in 2019, and has two notable publications listed here:
• Bass, S., Cook A., Schab K., Kerby-Patel K., and Ruyle J., "Conversion matrix method of moments for time-varying electromagnetic analysis," IEEE Transactions on Antennas and Propagation, Under Review. Estimated 2021.
• Bass, S., & Ruyle, J., "Adaptation of Babinet's Principle for Complementary Antennas in a Dielectric Half-Space," IEEE Antennas and Wireless Propagation Letters, 18.2 (2019): 333-337.
Stephen's current research centers around designing electronically reconfigurable antennas for use in a spectrum-cluttered environment and developing tools to better design and analyze non-LTI antennas.
Asked about what he likes to do with his free time, Stephen responded, "Sailing and baking are my top pastimes, especially in the pandemic era." Regarding his future plans, Stephen said, "I plan to continue doing research with an IC Postdoc position at the University of Illinois at Urbana-Champaign."
Posted on Monday Aug 02, 2021 03:04 pm CDT
ARRC Launches New Strategic Partner Consortium (SPARC)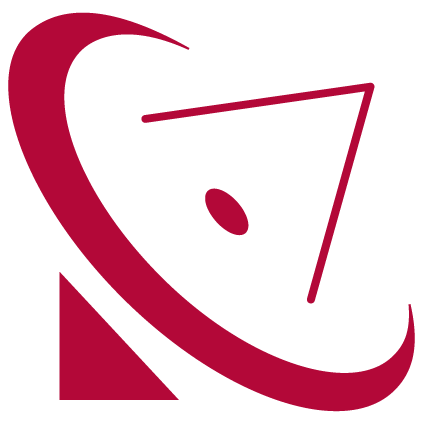 We'd like to bring your attention to the kickoff of the ARRC's new Strategic Partner Consortium (SPARC). The SPARC is designed to increase student support, enable new research initiatives, increase interaction between your organization and the ARRC, and improve your organization's visibility among our students.Visit the SPARC website here to read more and download an informational PDF. You can also email us with questions at sparc@arrc.ou.edu
Posted on Monday Jul 12, 2021 09:09 am CDT
Announcing the July 2021 ARRC Student of the Month, Sam Emmerson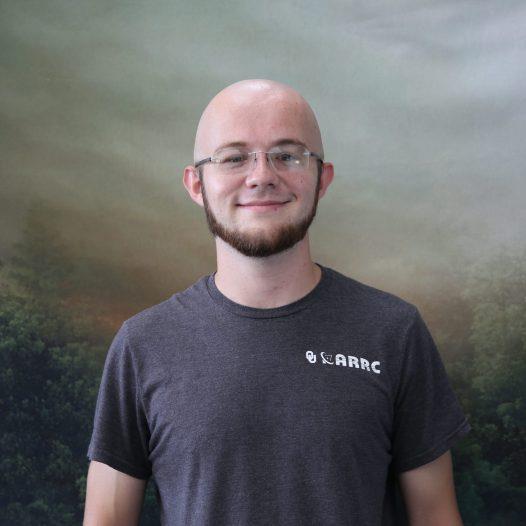 Sam Emmerson is an M.S. student in the School of Meteorology, studying with advisors Dr. Bob Palmer and Dr. David Bodine.
Current Research:
• My current work focuses on passive bistatic weather radars, particularly dual-Doppler retrievals of 2D and 3D wind fields. These prototype radar systems could be of high interest to the weather radar community due to their intrinsic low cost and ease of operation.
What do you like to do in your free time:
• When I'm not at home gaming or tinkering with stuff around the house, I can be found hiking, golfing, or rock climbing. However, if it's springtime, I'm usually storm chasing!
Plans for after graduating:
• After completing my M.S., I will be pursuing a Ph.D here at the ARRC, where I will continue to broaden my work on bistatic weather radars, particularly focusing on bistatic polarimetry.
Posted on Wednesday Jul 07, 2021 11:04 am CDT
Shane Flandemeyer receives 2021 Astronaut Scholarship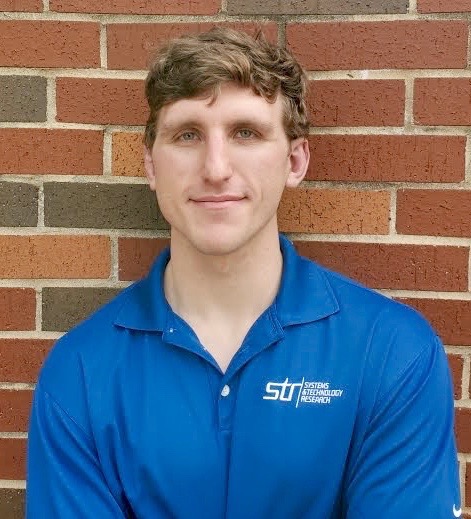 Congratulations to Shane Flandemeyer on becoming a member of the 2021 Class of Astronaut Scholars.
This extremely competitive scholarship is awarded by the Astronaut Scholarship Foundation, which was founded by Mercury 7 astronauts with the goal of supporting STEM scholars while "commemorating the legacy of America's pioneering astronauts.
Read more here.
Posted on Friday Jun 25, 2021 10:39 am CDT
ARRC Student Noah Brauer is selected for a NASA FINESST Grant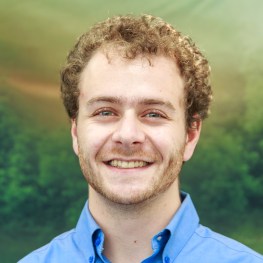 Congratulations to SoM/ARRC Ph.D. candidate Noah Brauer on being awarded an FY2021 NASA Future Investigators in NASA Earth and Space Science and Technology (FINESST) research grant!
The successor of the NASA Earth and Space Science Fellowship, the FINESST program provides research grants to graduate students who are designing and performing research projects relevant to interests of the NASA Science Mission Directorate. The Earth Science Research Program contributes to NASA's mission through the following key questions:
• How is the global Earth system changing?
• What causes these changes in the Earth system?
• How will the Earth system change in the future?
• How can Earth system science provide societal benefit?
Noah's proposed research focuses on improving the understanding of microphysics and rainfall processes in tropical cyclones. The analysis will leverage observations from the satellite-based Global Precipitation Measurement (GPM) mission along with ground-based radar and disdrometer data. This project will improve the representation of precipitation of tropical cyclones from space, of global precipitation characteristics in extreme rainfall scenarios, and the understanding how to enhance hydrological modeling and prediction of tropical cyclone precipitation and microphysics. The work addresses aspects of the 2017-2027 Decadal Survey and it is applicable to the water cycle, climate variability, and weather/atmospheric dynamics foci by targeting improved understanding and representations of extreme rainfall events to fully understand the climate system. Mr. Brauer is advised by Dr. Pierre Kirstetter with Dr. Jeffrey Basara and will continue his Ph.D. studies at the University of Oklahoma.
Posted on Wednesday Jun 16, 2021 01:25 pm CDT
Join the ARRC virtually at the 2021 National Weather Festival, October 25th - 30th, 2021
Join us virtually at the 2021 Virtual National Weather Festival!
This year's festival will be held on October 25th - 30th, 2021, in a virtual format with an array of multifaceted and exciting activities for all ages throughout the week.
In 2020, over 150,000 participants virtually joined us for the National Weather Festival, and we are thrilled to reach our global, national, and local weather enthusiasts once again!
Stay tuned for more information and how to become engaged! #NWF2021
Posted on Wednesday Jun 16, 2021 09:05 am CDT
ARRC Workshop Uncovers Weather Applications for Phased Array Radars

Researchers with the Advanced Radar Research Center hosted a virtual workshop, Atmospheric Science Applications of Ground-Based Phased Array Radars, that gathered 166 international attendees from the scientific community to get input on the types of research that can be done with these phased array radar systems as well as identifying some of the technology and training barriers that may need to be overcome.  Read more here.
Posted on Monday Jun 07, 2021 10:04 am CDT
Announcing Rylee Mattingly as the ARRC June 2021 Student of the Month!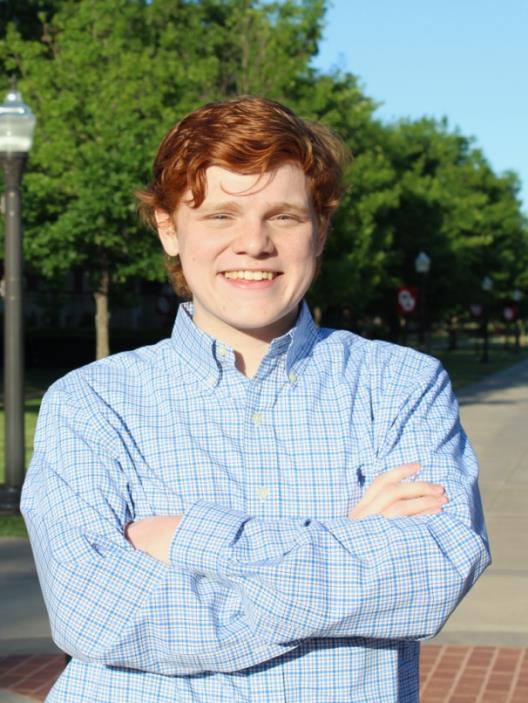 Rylee is an M.S. student in the School of Electrical and Computer Engineering studying under Dr. Justin Metcalf, and a recipient of the Gallogly College of Engineering PhD Recruitment Excellence Fellowship.
In his research, Rylee is currently working on real-time spectrum sensing and signal detection to enable the operation of cognitive radar systems on software-defined radios.
Asked how he likes to spend his free time, Rylee said, "In my spare time I enjoy reading and watching Sci-fi television shows. I also enjoy camping, hiking and spending weekends outdoors."
After completing his M.S., Rylee plans to continue here at OU to earn a PhD, then enter industry.
Posted on Tuesday Jun 01, 2021 03:25 pm CDT
Dick Doviak Award and Celebration of Life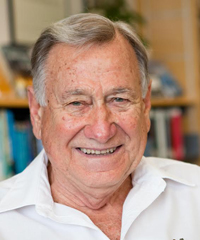 A true legend in our field, Dr. Richard J. Doviak ("Dick"), passed away on March 12, 2021, after a brief battle with cancer. He received his PhD in Electrical Engineering from the University of Pennsylvania and moved to Oklahoma in 1972 to lead the weather radar program at the NOAA National Severe Storms Laboratory. He never retired, writing innumerable papers, speaking at conferences around the world, and serving on countless graduate committees. His book on Doppler weather radar was translated into several languages and is considered required reading for anyone in the field. Dick loved helping students and colleagues achieve their highest potential and did so with many University of Oklahoma (OU) students in both electrical engineering and meteorology.
The OU Foundation has established a fund to accept contributions in honor of Dick and to provide an annual award to the outstanding graduate student that exemplifies the importance of the partnership between the OU and the NOAA National Severe Storms Laboratory. The "Richard J. Doviak Award" is now accepting donations with the goal of endowing the award so it can live on forever. If you would like to contribute, the direct OU Foundation page for this award can be found  here.
 We would also like to make you aware of a "Celebration of Life" for Dick that will take place at the National Weather Center in Norman, Oklahoma on August 18th, 2021, starting at 5pm. It would be wonderful If you could come celebrate the life and career of this amazing man with his family, friends, and colleagues.
Posted on Tuesday Jun 01, 2021 09:56 am CDT
May 2021 Student of the Month: Rachel Jarvis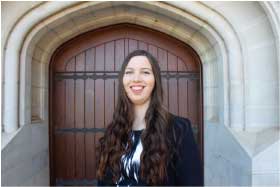 The ARRC student of the month for May 2021 is Rachel Jarvis, an M.S. student  in the School of Electrical and Computer Engineering working with Dr. Jay McDaniel.  Rachel is currently the president of the IEEE Eta Kappa Nu Honor Society and a Graduate Student Senator.
Recent Awards and Recognition:
• National Science Foundation Graduate Research Fellowship Program (GRFP) Award
• The Outstanding Junior and The Outstanding Senior in Electrical Engineering• Electrical and Computer Engineering Distinguished Mentor Award 2019
• Paper titled "Measurement and Signal Processing Techniques for Extracting Highly Accurate and Wideband RCS" has been accepted to the 2021 IEEE International Instrumentation and Measurement Technology Conference (I2MTC)
Rachel's current research focuses on calibration and clutter cancellation techniques for highly accurate wideband RCS measurements. Her proposed Ph.D. research involves investigating novel adaptive pulse compression processing techniques for frequency modulated continuous wave (FMCW) waveforms to explore the foundational limitations on modern-day biomedical imaging radars.
In her free time, Rachel likes traveling, spending time in nature, and supporting local animal rescues. She also enjoys baking and going to concerts.
Asked about her plans after graduation, Rachel said, "I plan to become a professor so that I can expand my research pursuits and challenge the stigma associated with mental illness in STEM."
Posted on Monday May 10, 2021 09:54 am CDT