News Archive
News articles in the past
Rockwell Collins Teams with OU and Stanford on DARPA Project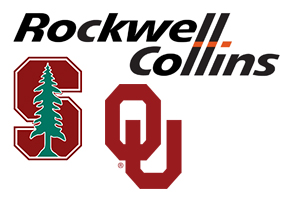 Rockwell Collins is teaming with OU and Stanford University on the next phase of the DARPA Arrays at Commercial Timescales project, which seeks to commoditize digital phased array electronics through commonality amongst different platforms and application spaces. The unique approach of the Rockwell/OU/Stanford team is to combine highly-reconfigurable SiGe RF frontends with low-power ADCs and mid-grade FPGAs to deliver an inherently low-cost and architecturally flexible digital array "common module." The team demonstrated the first iteration of this module during Phase I last year, with Stanford providing the ADCs and OU providing the core digital beamforming and calibration functionality on the FPGA. In this 15-month Phase II effort, the team will work even more closely together to upgrade all of the constituent common module components, providing advanced digital beamforming functionality that is beyond the state-of-the-art. Other performers on DARPA ACT Phase II include Boeing, with an entirely CMOS-based module, and Northrup Grumman, who are building their modules with the latest (and therefore most expensive) semiconductor technology processes.
Posted on Friday Sep 16, 2016 03:11 pm CDT
NEW BOOK -- Weather Radar Polarimetry by Dr. Guifu Zhang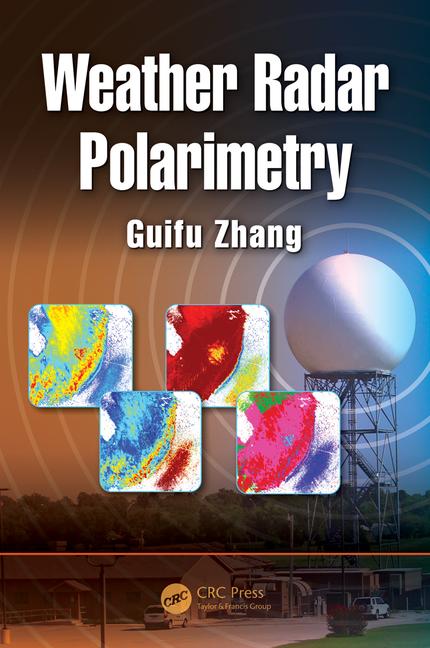 ARRC/SoM faculty member Dr. Guifu Zhang's book "Weather Radar Polarimetry" was released August 1, 2016 by CRC Press. The book presents the fundamentals of polarimetric radar remote sensing through understanding wave scattering and propagation in geophysical media filled with hydrometers and other objects. The text characterizes the physical, statistical, and electromagnetic properties of hydrometers and establishes the relations between radar observables and physical state parameters. It introduces advanced remote sensing techniques (such as polarimetric phased array radar) and retrieval methods for physical parameters. The book also illustrates applications of polarimetric radar measurements in hydrometer classification, particle size distribution retrievals, microphysical parameterization, and weather quantification and forecast.
Editorial Reviews: "This text will be invaluable to students and researchers who are applying cutting-edge radar sensing technology and numerical forecast techniques to improve forecasts of precipitation and severe weather."...."This is a unified treatment of "weather radar" and "polarimetric radar." These two areas are closely related, but often treated separately. "...."This book perfectly fits the needs of the radar and meteorological communities which have to be better educated about the advantages and potential of this new technology."...."Dr. Zhang's wide range of expertise in formulating and developing focused research to solve cutting edge problems in radar meteorology has made this book attractive to academic, research, and operational communities. The author interweaves science and engineering aspects of weather radar polrimetry seamlessly. This approach has made the book valuable course material as well as a great resource for practicing radar meteorologists."
The book can be purchased through this link
Posted on Tuesday Sep 13, 2016 02:49 pm CDT
Untitled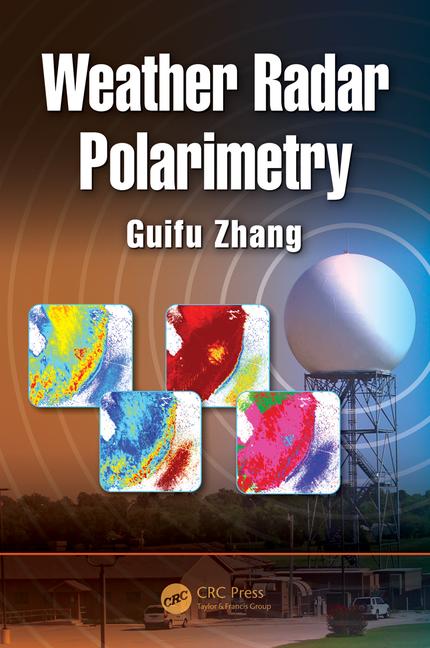 Posted on Tuesday Sep 13, 2016 02:49 pm CDT
OU-ARRC is Recruiting Engineers and Students at the Texas A&M Career Fair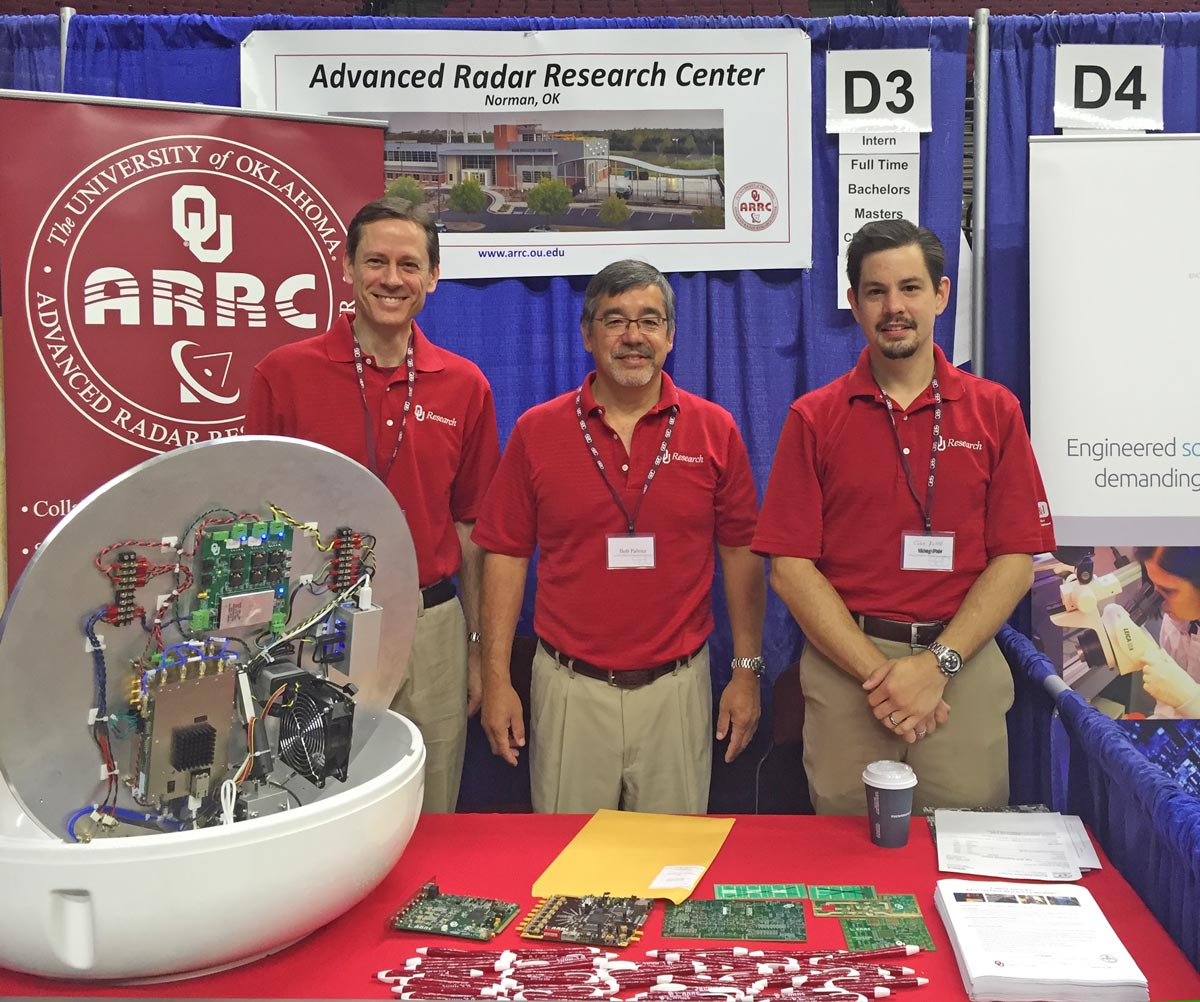 Drs. Mark Yeary, Robert Palmer and Caleb Fulton are at the Texas A&M Career Fair to recruit engineers and students to the University of Oklahoma. On the desk, to the left, is one of the ARRC's latest creations, an extremely low-cost multi-beam X-band radar--Reflect Array.
Posted on Wednesday Sep 07, 2016 08:58 am CDT
University of Oklahoma TV Spot, 'Do More'

Posted on Tuesday Sep 06, 2016 11:33 am CDT
OU-Nanjing Symposium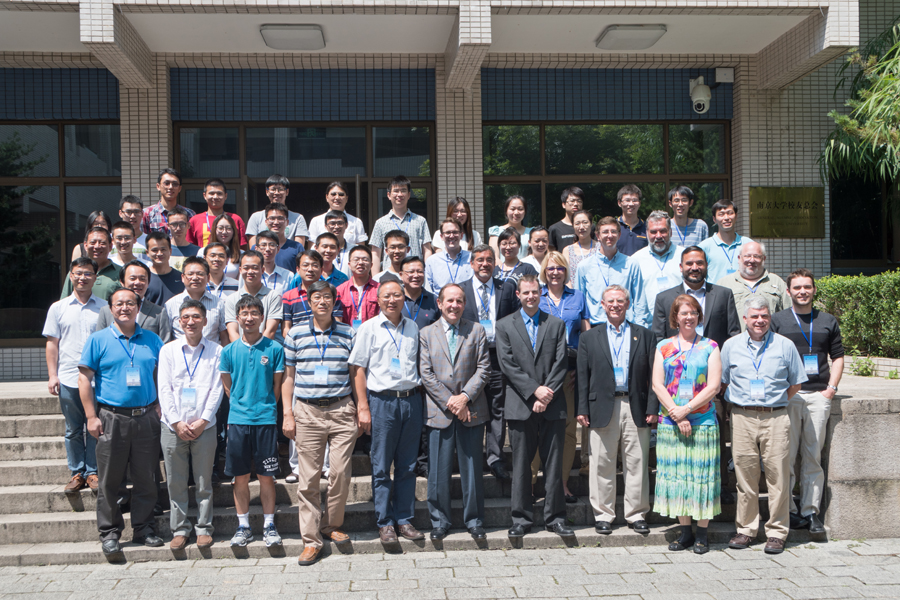 Faculty members Guifu Zhang, Robert Palmer and Boon Leng Cheong are among a group from OU who attended the 2nd OU-Nanjing Symposium on Weather and Climate Research August 13-15 at Nanjing University, Nanjing, China.
Posted on Tuesday Aug 16, 2016 02:28 pm CDT
ARRC Volleyball Team Takes Championship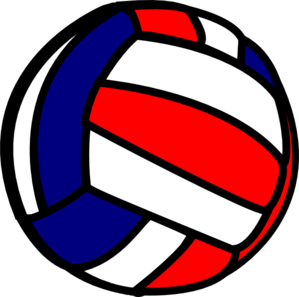 After going 3-1 in the regular summer intramural season, the ARRC sand volleyball team, RIL Ball, emerged as tournament champions beating Spike the Reaction after 3 demanding rounds. Team captain Ramesh Nepal led team members J.R. Lievsay, David Lucking, and Alessio Mancini to the title. Congrats to team RIL Ball!
Posted on Thursday Aug 11, 2016 05:50 pm CDT
REU Students Visited the ARRC for a Radar Test Drive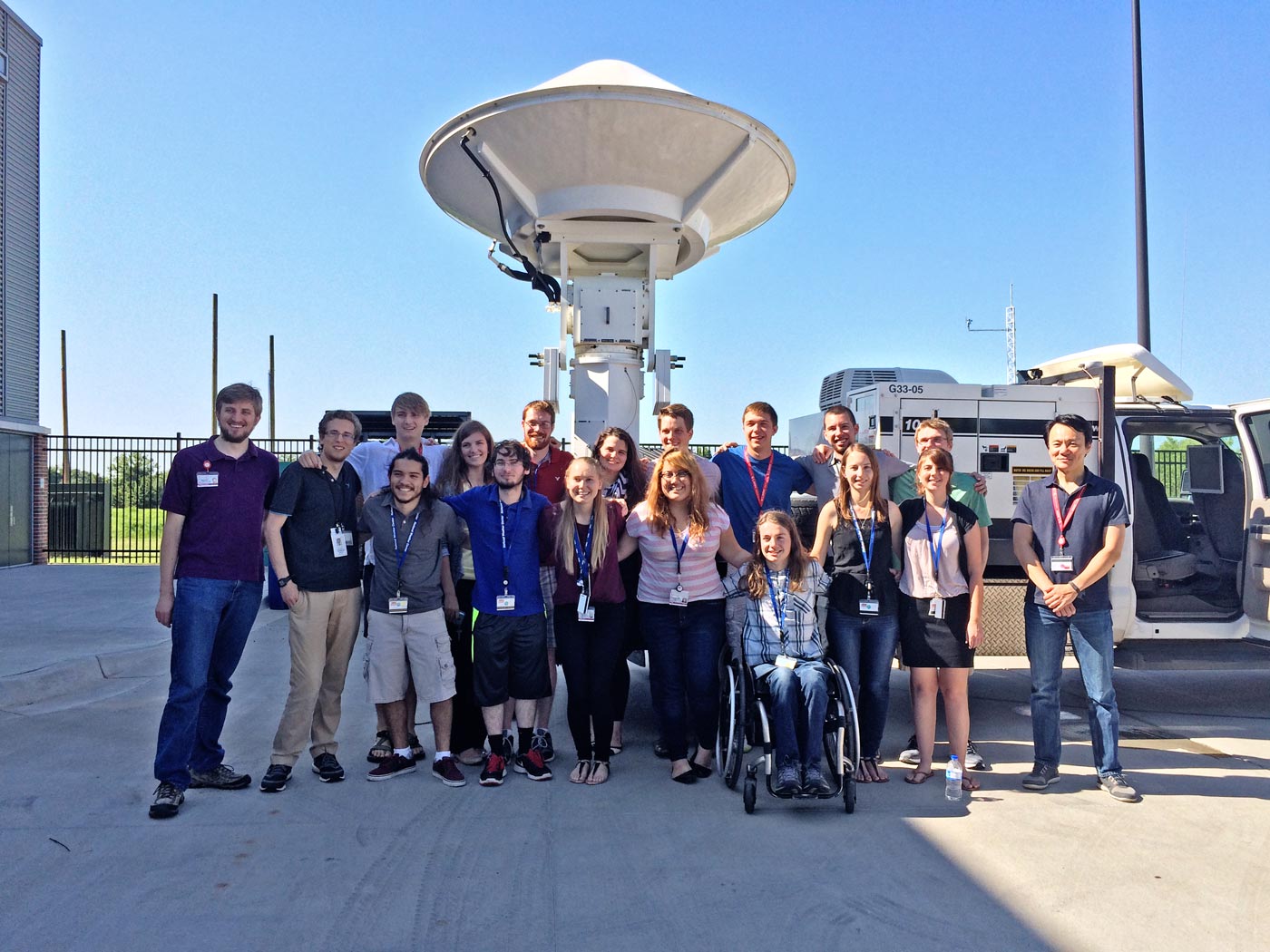 A group of REU (Research Experiences for Undergraduates) students visited the ARRC on July 20 to learn more about radar hardware systems and got a taste of operating two of the ARRC radars--the RaXPol, shown in the picture, and the PX-1000.
Posted on Thursday Jul 21, 2016 02:02 pm CDT
ARRC Radar Engineer Elevated to IEEE Senior Member Status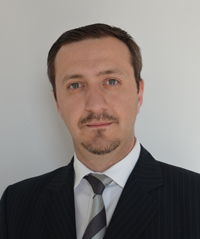 Congratulations to ARRC Radar Engineer Dr. Faruk Uysal for recently being elevated to Senior Member status in the IEEE Aerospace & Electronic Systems Society. Less than 9% of the IEEE membership achieves this level of professional recognition.
Posted on Wednesday Jun 29, 2016 03:15 pm CDT
Krysta's Retirement Party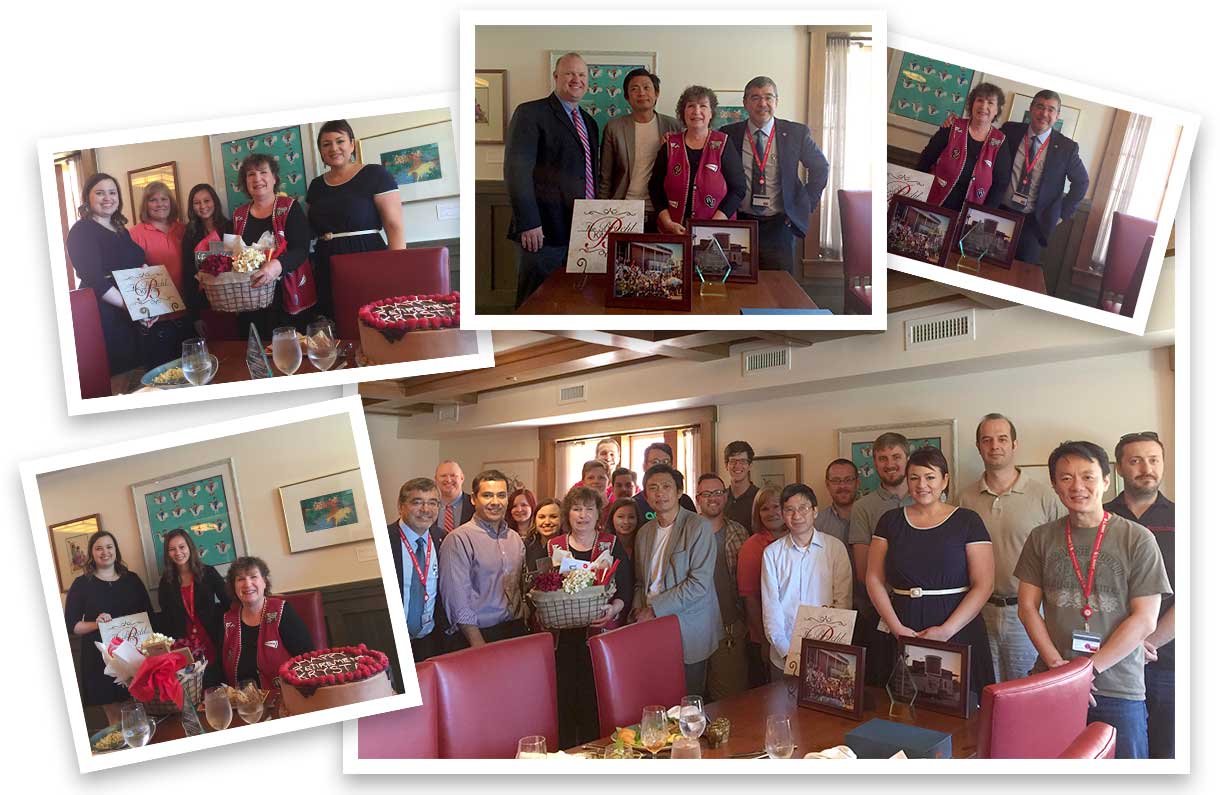 We celebrated Krysta's retirement today at the University Club. Krysta has been with the University of Oklahoma for over 27 years and with the ARRC since the very beginning in 2004! She will be dearly missed. We thank her for all these years of hard work and dedication. Congratulations, Krysta!
Posted on Monday Jun 06, 2016 04:30 pm CDT