News Archive
News articles in the past
Casey Griffin wins Best Student Poster Presentation at AMS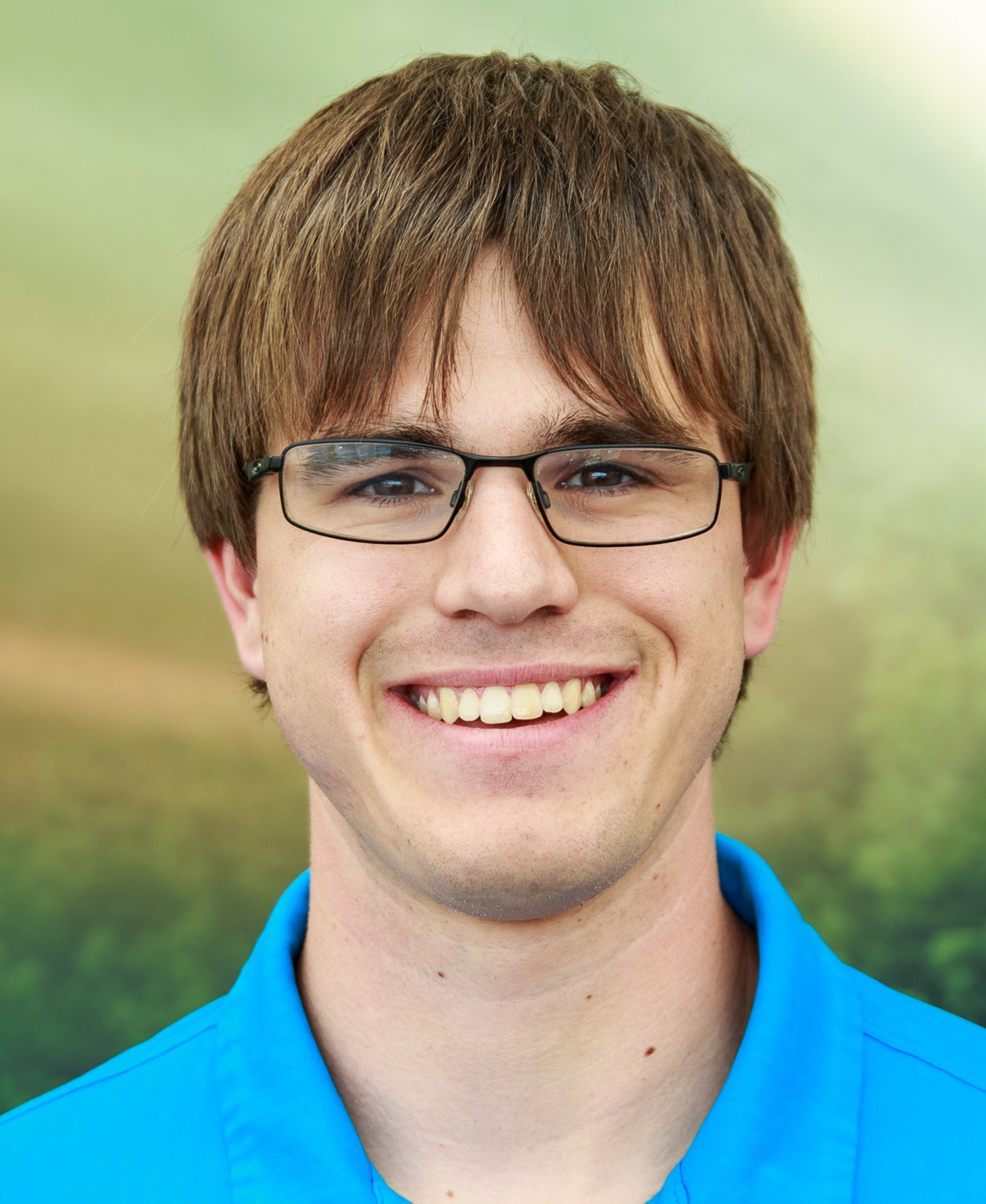 Congratulations to SoM/ARRC graduate student Casey Griffin for winning the Best Student Poster Presentation award at this year's AMS annual meeting in Phoenix, Arizona. Marking his 10th AMS conference and 6th AMS annual meeting, Casey won for his poster titled "Phased Array Radar Symposium". The poster was a full summary of a year's worth of work resulting from interesting and unexpected observations obtained while collecting tornado data in 2017. Casey is co-advised by Dr. Robert Palmer and Dr. David Bodine.
Posted on Friday Apr 05, 2019 01:58 pm CDT
Eivy Arroyo-Diaz Places Third at IEEE Student Poster Competition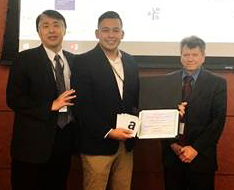 ARRC graduate student Eivy Arroyo-Diaz was awarded third place in the student poster competition at the 2019 IEEE Texas Symposium in Microwave and Wireless Circuits and Systems held recently in Waco, Texas. Eivy's presentation was titled "3D-Printed Tunable Helical Resonators for Miniaturized VHF Filters". In addition to a certificate, Eivy also received a $400 Amazon gift card. Congratulations Eivy!
Posted on Friday Apr 05, 2019 10:46 am CDT
Predicting Hope by Jenna Smith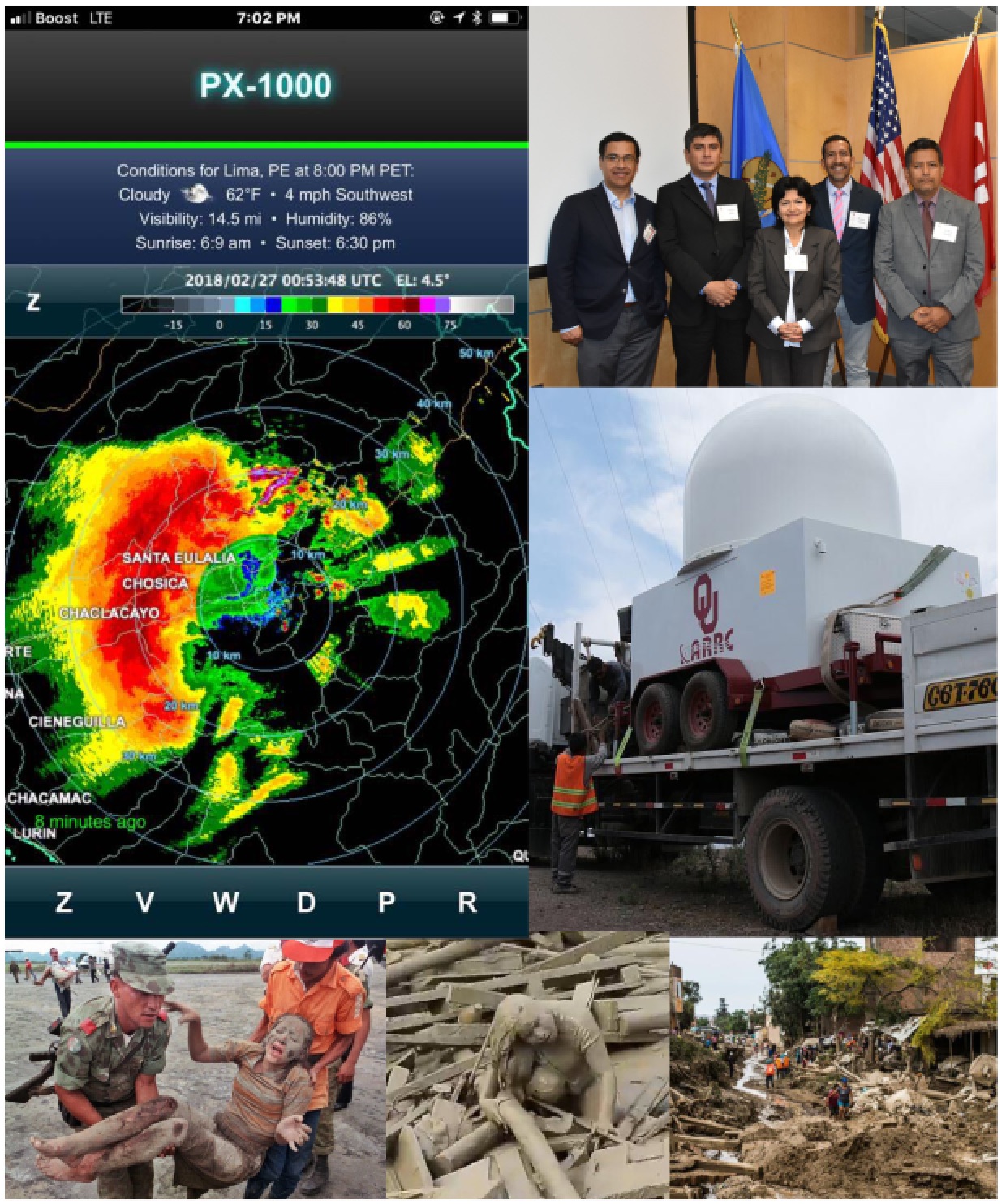 "It was the worst rain in decades, delivering more than 10 times the rainfall than normal. The catastrophic rains wreaked havoc and took homes and lives in Jorge Salazar-Cerreno's native country of Peru. Salazar-Cerreno, an assistant professor at the School of Electrical and Computer Engineering and member of the Advanced Radar Research Center, was heartbroken by the devastation. All he could think about was his family and friends back home who were either homeless or grieving their loved ones. The unusually powerful, heavy rains driven by an El Niño flooded Peru along the Pacific coast, leaving more than 90 people dead and 700,000 homeless and wreaked havoc on the country's infrastructure. The destruction was exacerbated by flashfloods and mudslides". Click here to read the full article.
Posted on Friday Apr 05, 2019 10:04 am CDT
Andrew Mahre Receives Bullard Fellowship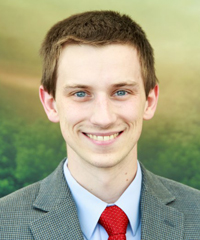 Congratulations to ARRC/ECE graduate student Andrew Mahre for being selected as a recipient of the 2019-2020 Bullard Dissertation Completion Fellowship by the OU Graduate College. A selection committee, consisting of faculty from diverse fields of study across campus, evaluated applications based on scholarly significance and impact of the dissertation, overall academic record, and professional activity. The Bullard Fellowship covers a 0.5 FTE for one semester, plus tuition waivers and student health plan coverage for that semester.
Posted on Tuesday Mar 19, 2019 10:33 am CDT
Hadi Manesh and John Lake Receive GCoE Dissertation Excellence Awards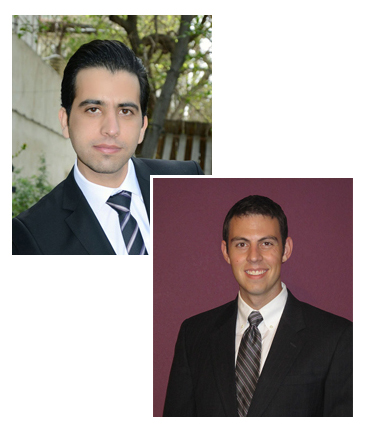 ARRC/ECE graduate students Hadi Saeidi Manesh and John Lake have received Gallogly College of Engineering Dissertation Excellence Awards. The $5000 awards, donated by OU President James Gallogly, rewards Ph.D. students that have achieved outstanding research results and encourages them to complete their dissertations with excellence. Hadi is advised by Dr. Guifu Zhang and John is advised by Dr. Mark Yeary. Congratulations to both on this outstanding achievement!
Posted on Thursday Feb 21, 2019 04:46 pm CST
Russell Kenney Wins IEEE Region 5 North Area Student Paper Competition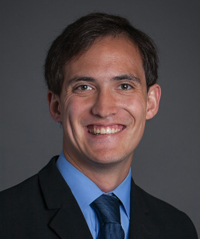 Congratulations to Russell Kenney, ECE student and ARRC undergraduate research assistant under Dr. Jay McDaniel, for being selected as the winner of the IEEE Region 5 North area student paper competition. After winning the local contest, Russell's paper was selected to compete in the Region 5 North area against the top two winning papers from other local contests throughout Kansas, Missouri, Oklahoma and Southern Illinois. For the Region 5 North win, Russell received a $125 award and a fully funded trip to the IEEE Region 5 competition on Saturday, April 6 in Lafayette, LA. Good luck at Region 5, Russell!
Posted on Tuesday Feb 19, 2019 10:39 am CST
ARRC Professors Publish Article in IEEE Magazine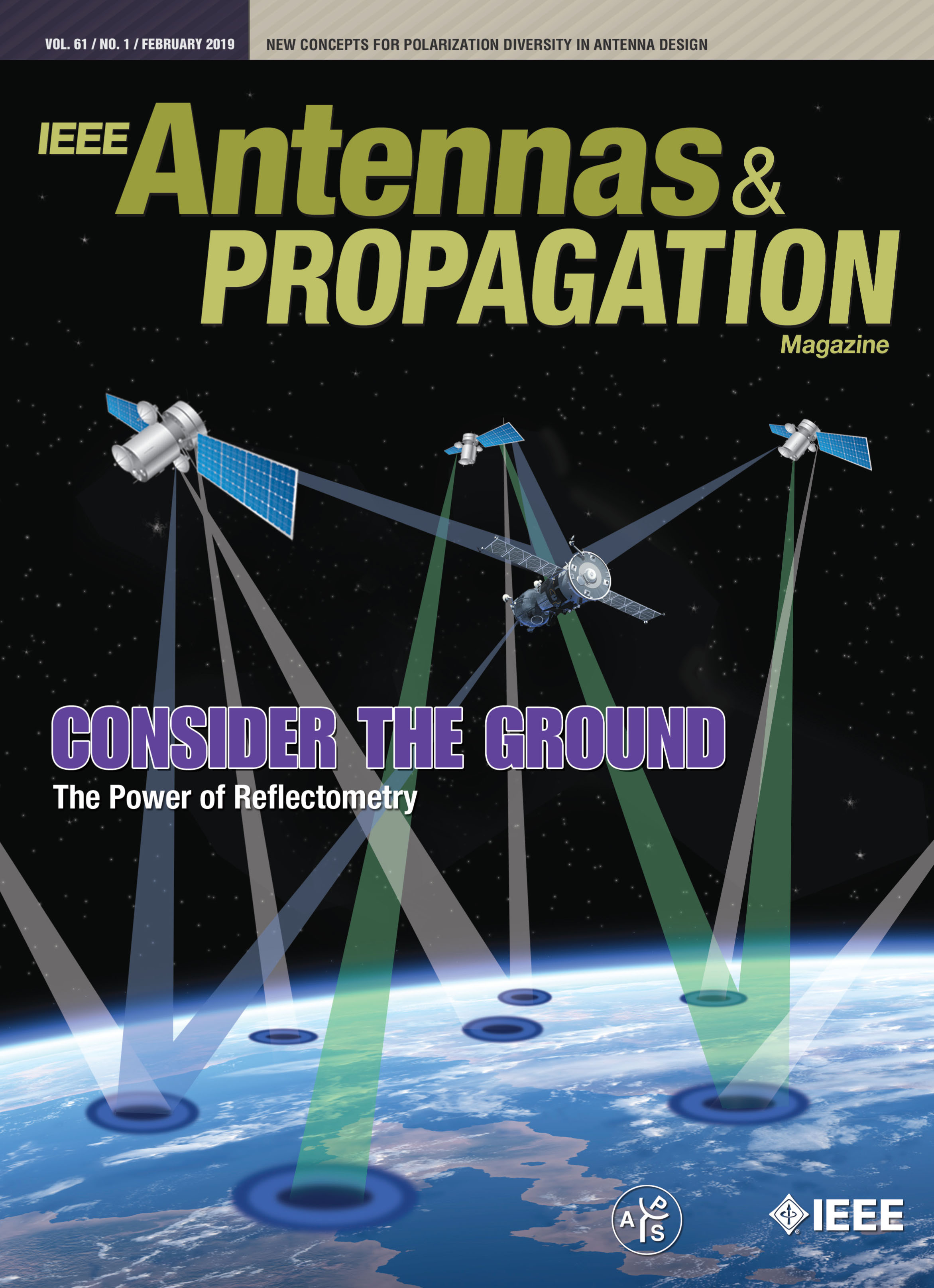 Professors Guifu Zhang and Caleb Fulton, recent ARRC/ECE graduate Mirhamed Mirmozafari, and SoM Adjunct Professor Richard Doviak have published an article in the February 2019 issue of IEEE Antennas and Propagation. The article, "Dual-Polarization Antennas With High Isolation and Polarization Purity" can be found by clicking here
Posted on Thursday Feb 14, 2019 01:28 pm CST
Russell Kenney Receives IEEE Student Paper Award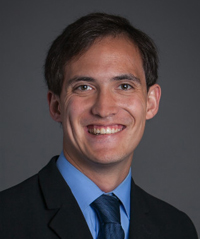 Russell Kenney, ECE student and ARRC undergraduate research assistant under Dr. Jay McDaniel, won first place and $300 in the IEEE local student paper competition held on November 6. Competitors were evaluated by a panel of IEEE professionals on their paper submission and oral presentation. Russell will compete in the IEEE Region 5 North area competition against students from Kansas, Missouri, Oklahoma, and Southern Illinois the end of January. Congratulations Russell!
Posted on Tuesday Nov 13, 2018 02:12 pm CST
Brian Greene Receives 2018 WNI Scholarship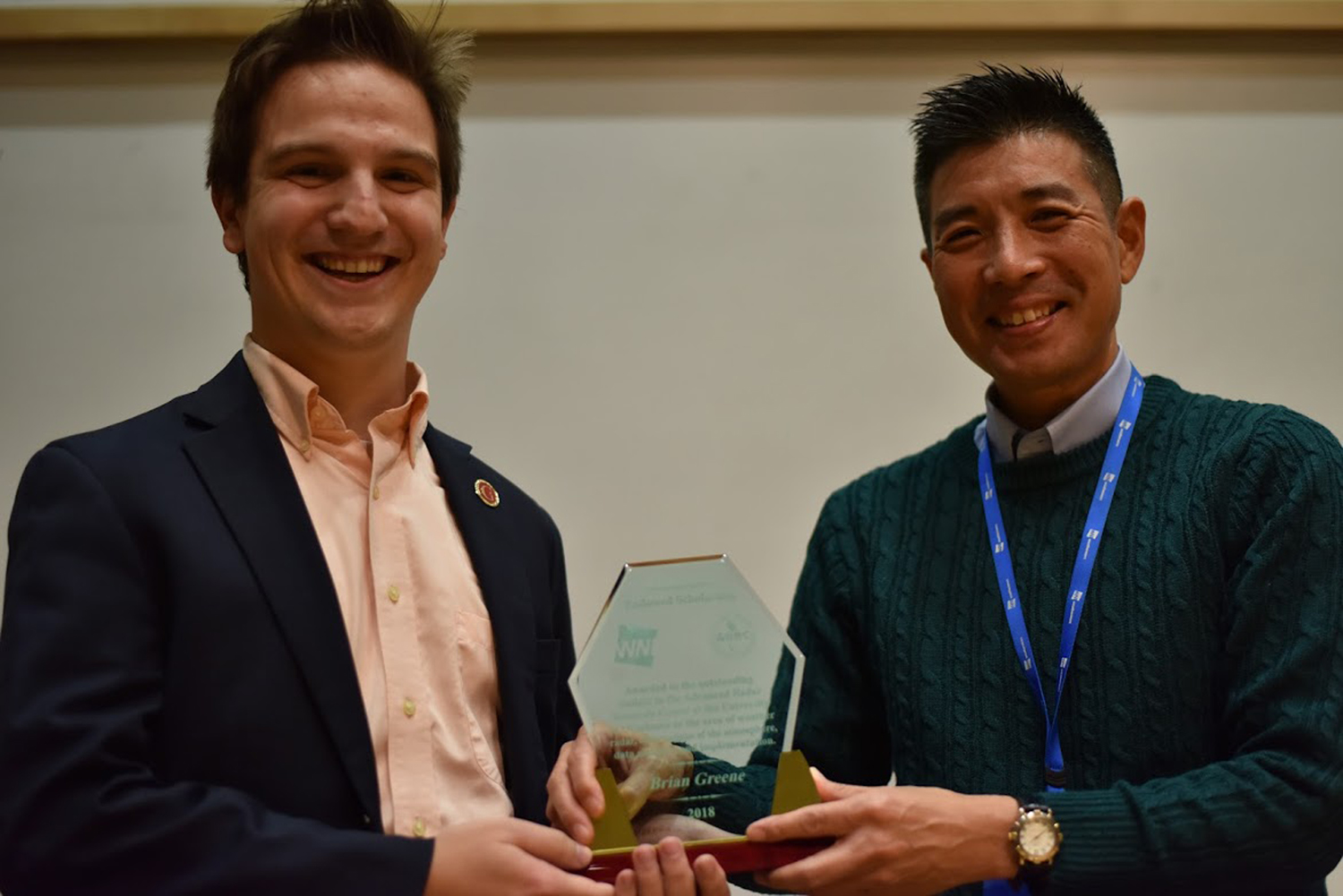 ARRC/SoM graduate student Brian Greene is the 2018 Weathernews Inc. (WNI) Scholarship recipient. WNI established the scholarship in 2017 to enhance advanced research and development of radar technology. The $5000 award is presented annually to an outstanding ARRC student studying weather radar, observations of the atmosphere, data analysis, and implementation. Pictured presenting the award to Brian is Chihito Kusabiraki, CEO of WNI. Congratulations Brian!
Posted on Tuesday Oct 30, 2018 03:29 pm CDT
Consulate General of Japan-Houston visits OU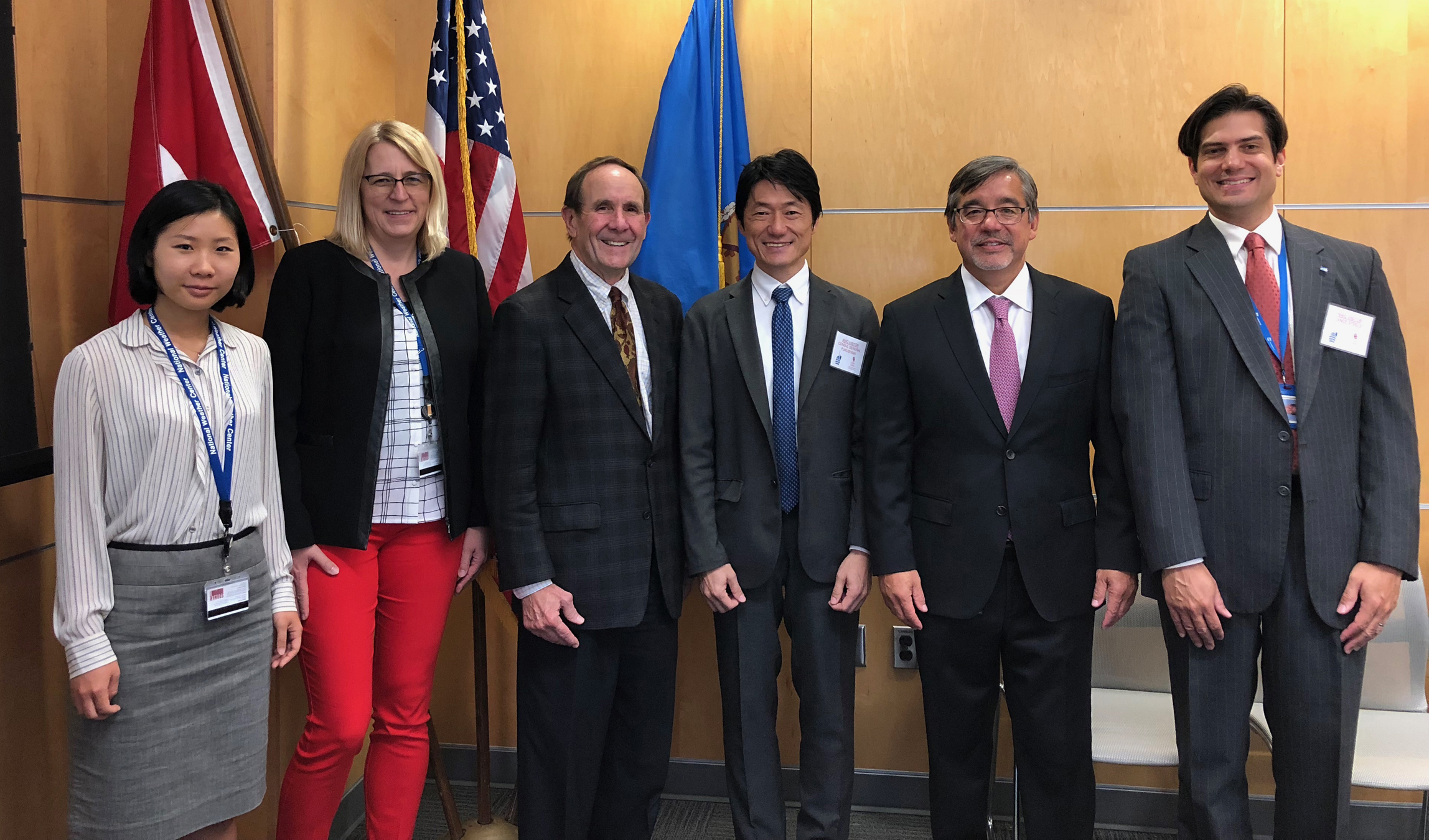 Mr. Hideo Fukushima, Consulate General of Japan in Houston, visited and toured the National Weather Center, the Advanced Radar Research Center and Weathernews Inc. on a recent trip to OU. Pictured with CG Fukushima are Naoko Sakaeda, Petra Klein, Berrien Moore, Bob Palmer and Lance Steele.
Posted on Friday Oct 05, 2018 09:43 am CDT