News Archive
News articles in the past
Dr. Kirstetter Invited to be JHM Associate Editor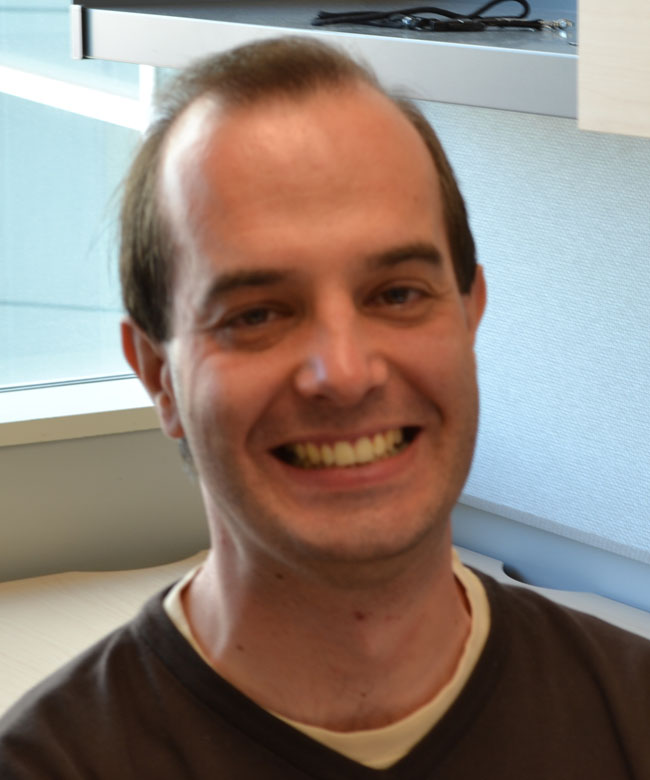 Dr. Pierre Kirstetter (ARRC/NOAA/NSSL) was invited to be an Associate Editor for the Journal of Hydrometeorology (JHM), a publication of the American Meteorological Society. JHM focuses on the modeling, observing, and forecasting of processes related to water and energy fluxes and storage terms, including interactions with the boundary layer and lower atmosphere, and including processes related to precipitation, radiation, and other meteorological inputs.
Posted on Thursday Apr 07, 2016 11:35 am CDT
Manabendra Saharia Receives Oral Presentation Award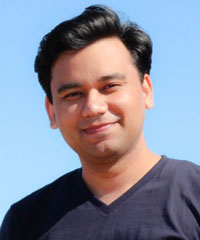 Congratulations go out to Manabendra Saharia, CEES/ARRC PhD student, for receiving second place in the oral presentation category of the 2016 Student Research and Creativity Day held recently at OU. Saharia's work on the flashiest watersheds of the United States is supervised by Drs. Pierre Kirstetter (CEES/ARRC), J.J. Gourley (NOAA/NSSL), and Yang Hong (CEES/ARRC)
Posted on Thursday Mar 17, 2016 09:00 am CDT
Andrew Mahre Receives Student Research and Creativity Day Award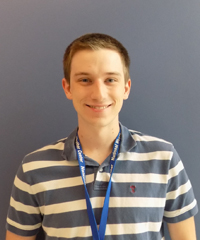 Congratulations to Andrew Mahre (ARRC/ECE) for receiving first place in the Science A division of the 2016 Student Research and Creativity Day. The event was sponsored by OU's Graduate College and had over 65 graduate entries showcasing a broad range of graduate student research.
Posted on Monday Mar 14, 2016 01:59 pm CDT
IEEE TGRS to Publish ARRC Student's Manuscript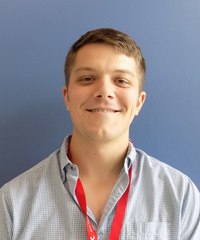 ARRC/ECE graduate student Andrew Byrd recently learned that his manuscript, "A Weather Radar Simulator for the Evaluation of Polarimetric Phased Array Performance", has been accepted for publication in an upcoming issue of the IEEE Transactions on Geoscience and Remote Sensing (TGRS). Andrew is advised by Robert Palmer, Igor Ivic, and Brad Isom. Congratulations Andrew!
Posted on Monday Mar 14, 2016 01:58 pm CDT
ARRC Professor Talked About Using UAVs for Atmospheric Measurements

ARRC Professor, Dr. Phillip Chilson, along with colleagues from three other universities, received a $6 million grant from the National Science Foundation, talked about developing unmanned aerial vehicles for high quality measurements of the lower atmosphere. Visit the PBS News website for the full story.
Posted on Friday Feb 19, 2016 10:43 am CST
OU Researchers Discover Vegetation Greening and Climate Change Promote Multidecadal Rises of Global Land Evapotranspiration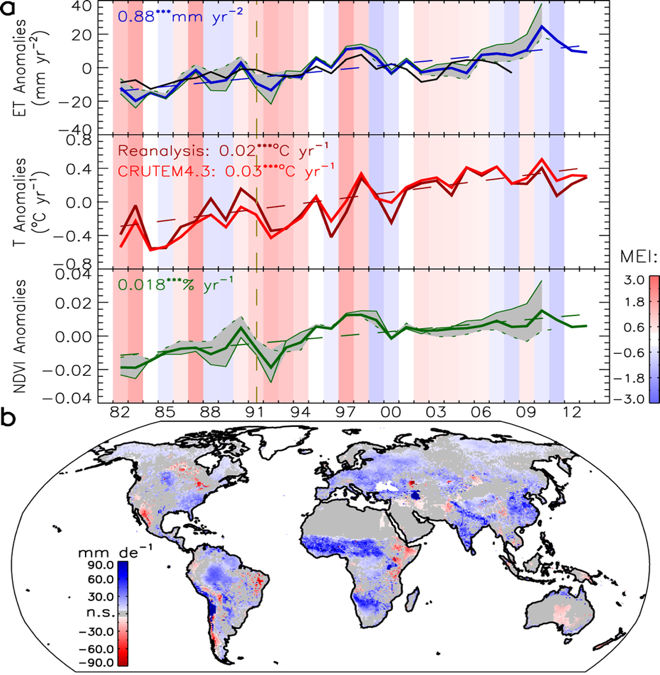 A team of OU researchers, led by Ke Zhang (CIMMS), Yang Hong (CEES and ARRC), and Jonathan Gourley (NSSL/CIMMS), recently discovered that global vegetation greening, combined with climate change, promote multi-decadal rises of global land evapotranspiration, accelerating global water cycles and potential regional drought risks. The findings were published on Nature Publishing Group Scientific Report magazine's website.
The research team first generated a long-term global satellite record of land evapotranspiration using remote sensing satellite data since 1982. They investigated multi-decadal changes looking at trends between 1982 and 2013. In addition to global evapotranspiration trends, they examined vegetation greenness and general climate data including temperature, precipitation and cloudiness. Collectively, results show that during the past 32 years general increasing trends in both plant growth and evaporation with recent climate change mainly driven by vegetation greening and rising atmosphere moisture deficits. The study predicts that a continuation of these trends will likely exacerbate regional drought-induced disturbances, especially during regional dry climate phases associated with strong El Nino events.
Posted on Tuesday Feb 09, 2016 10:48 am CST
Shahrokh Saeedi Receives IEEE Paper Award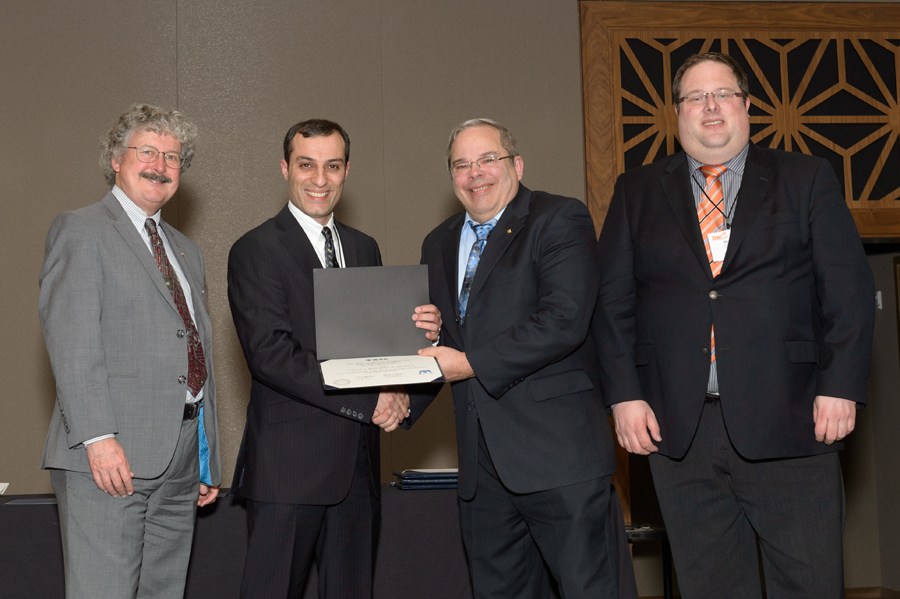 ARRC Postdoctoral Fellow, Dr. Shahrokh Saeedi, received the second place for his paper titled "Active Tunable Substrate Integrated Evanescent-mode Cavity Resonator Using Negative Resistance" at the 2016 IEEE Radio and Wireless Symposium held recently in Austin, Texas. Congratulations Shahrokh!
Posted on Tuesday Feb 09, 2016 10:32 am CST
John Lake Receives AMS EIPT Poster Award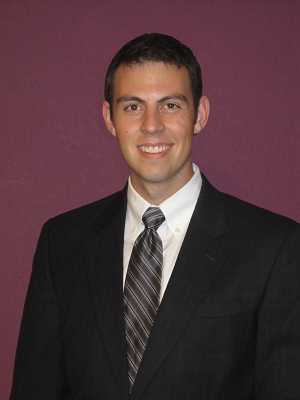 Congratulations to ARRC/ECE graduate student John Lake on being selected as the third place winner in the poster presentation category of the American Meteorological Society and EIPT (Environmental Information Processing Technologies) Conference Student Competition. John's poster was titled "Improving Radio Frequency Interference Mitigation Strategies at the National Weather RadarTestbed."
Posted on Tuesday Feb 09, 2016 10:30 am CST
Science Team members selected by NASA Precipitation Measurement Mission Team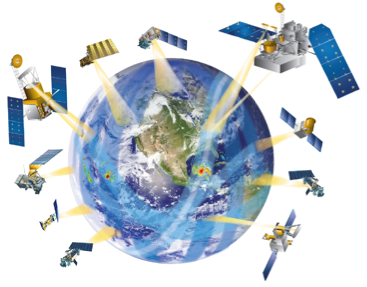 Dr. Pierre Kirstetter (ARRC/NOAA/NSSL) is leading a team of OU and NSSL researchers selected by the NASA Global Precipitation Measurement (GPM) mission as Science Team Members. GPM is an international network of research and operational satellites that provides the next-generation global observations of rain and snow, centered on an advanced radar / radiometer system to measure precipitation from space. As PI and collaborator, Dr. Kirstetter is involved in seven proposals selected by the NASA Headquarter Precipitation Science Program for the 2016-2018 period, bridging together scientists from NASA, universities, and OU/NSSL to synergize research on precipitation physics, remote sensing, and improvements to operational precipitation estimation. The Multi-Radar Multi-Sensor, developed jointly at OU and NSSL, is a key asset for this collaboration. This selection is the last of a series of NASA grants and awards highlighting the contribution of hydrometeorological research on the Norman campus leading to our understanding of Earth's water and energy cycle, improving forecasting of extreme events that cause natural hazards and disasters, and extending current capabilities in using accurate and timely information of precipitation to directly benefit society.
Posted on Tuesday Dec 08, 2015 02:41 pm CST
ARRC Faculty Member Receives IEEE Fellow Recognition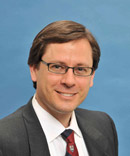 Congratulations to ECE and ARRC professor Dr. Mark Yeary on his selection as a Fellow of the Institute of Electrical and Electronics Engineers (IEEE). The distinction of Fellow is an honor conferred by the IEEE Board of Directors upon a person with an extraordinary record of accomplishments in any IEEE field of interest. The total number of selections in any one year does not exceed one-tenth of one percent of the institute's total voting membership. Dr. Yeary's specific citation was "for contributions to radar systems for meteorology".
Posted on Wednesday Dec 02, 2015 01:55 pm CST