Radar Innovations Laboratory
A 35,000 square foot laboratory dedicated to innovations in radar technology and science.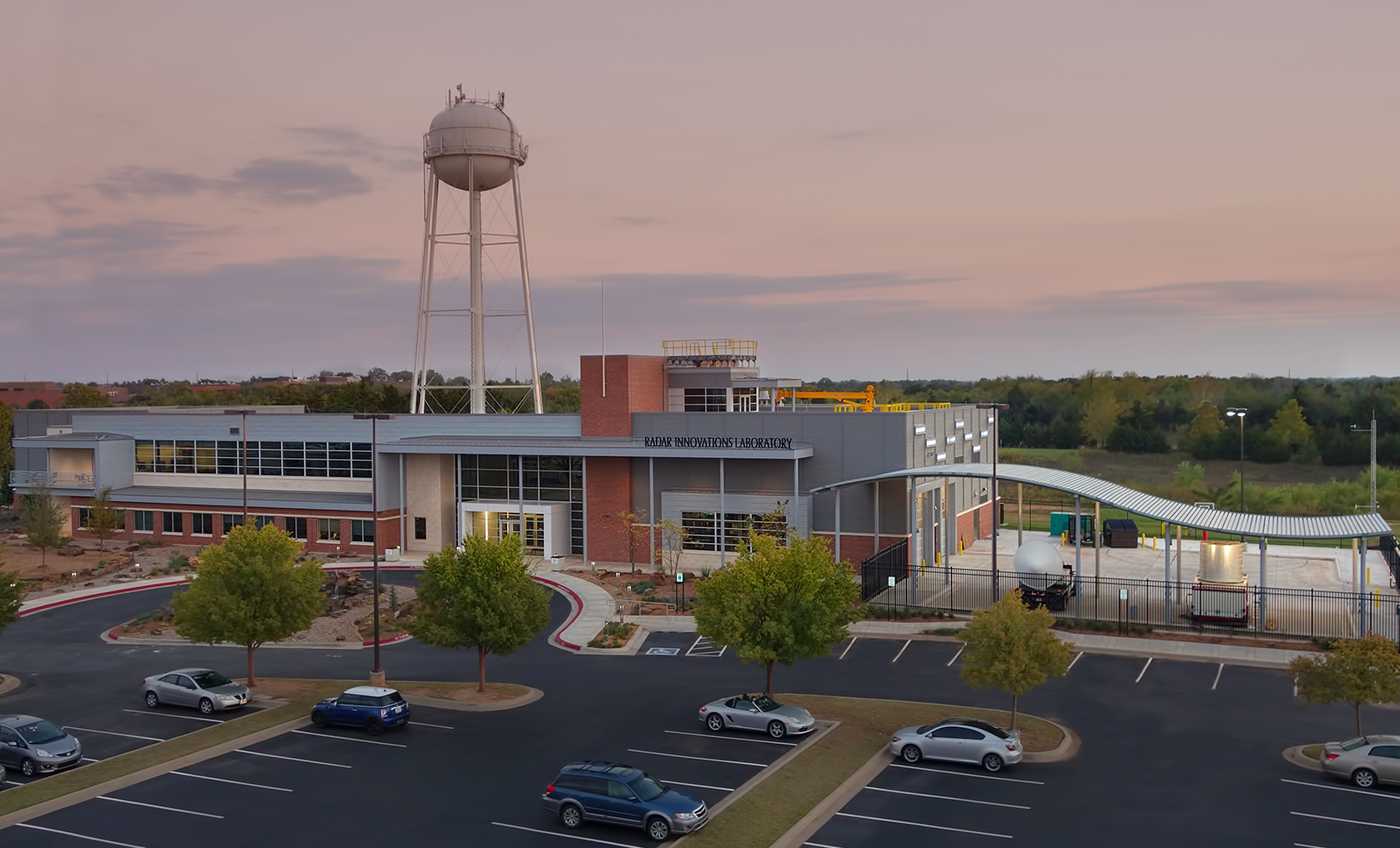 The Radar Innovations Laboratory, or RIL, is a 35,000 square foot state-of-the-art facility dedicated to advancing OU's radar program. The laboratory includes a large microwave lab with seating for 70 students, 22 staff, and 18 faculty members, a high-bay garage for mobile radar platforms, prototype fabrication facilities, a fully stocked machine shop, two precision anechoic chambers, an experimental observation deck, state-of-the-art classroom and seminar space, and a unique "Ideas Room" for fostering collaboration and innovation. Located just east of the National Weather Center, the RIL has been open since 2015 and has become an integral part of the OU South Research Campus.
Facilities
Lobby and Tornado Simulator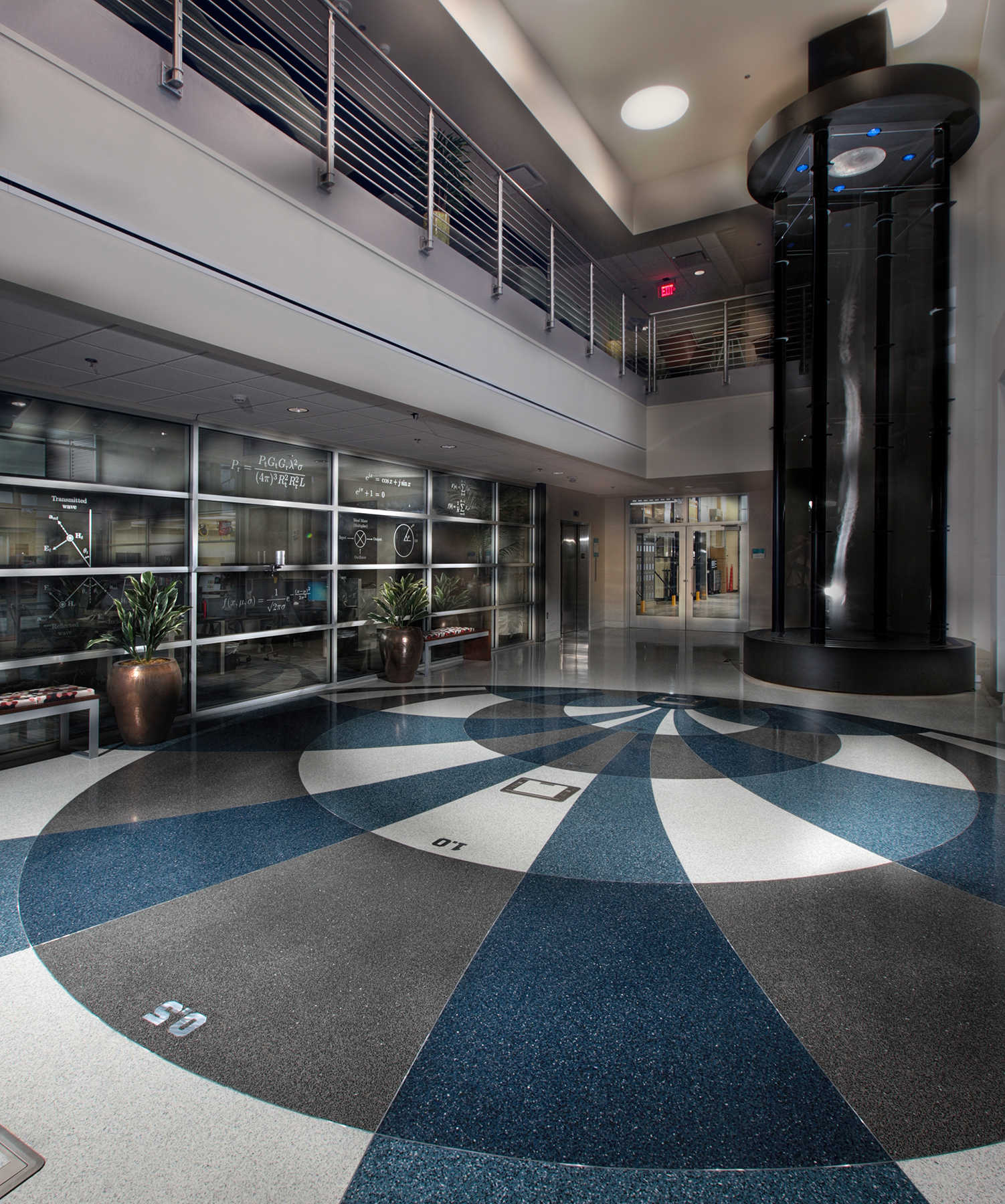 Microwave Laboratory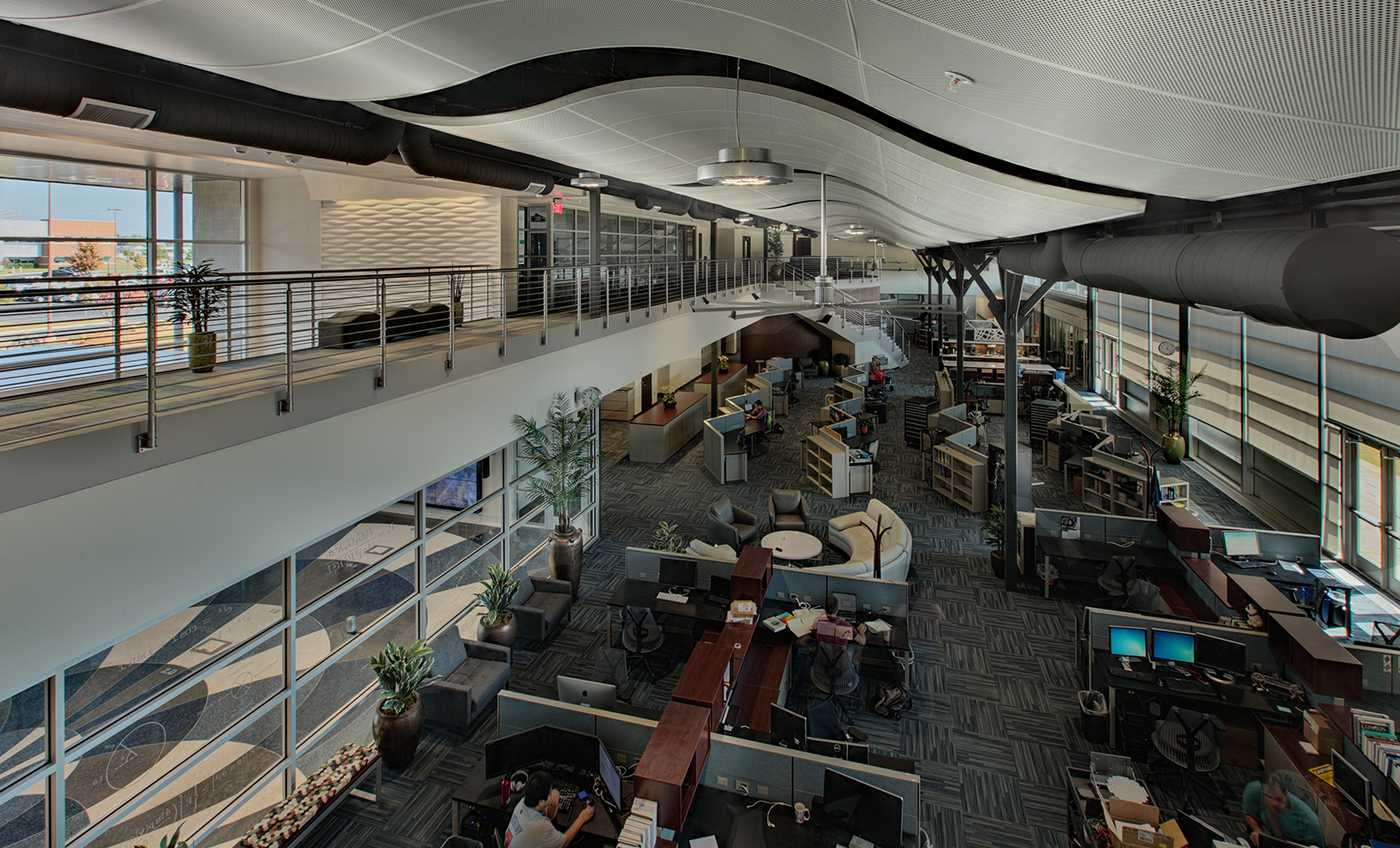 High Bay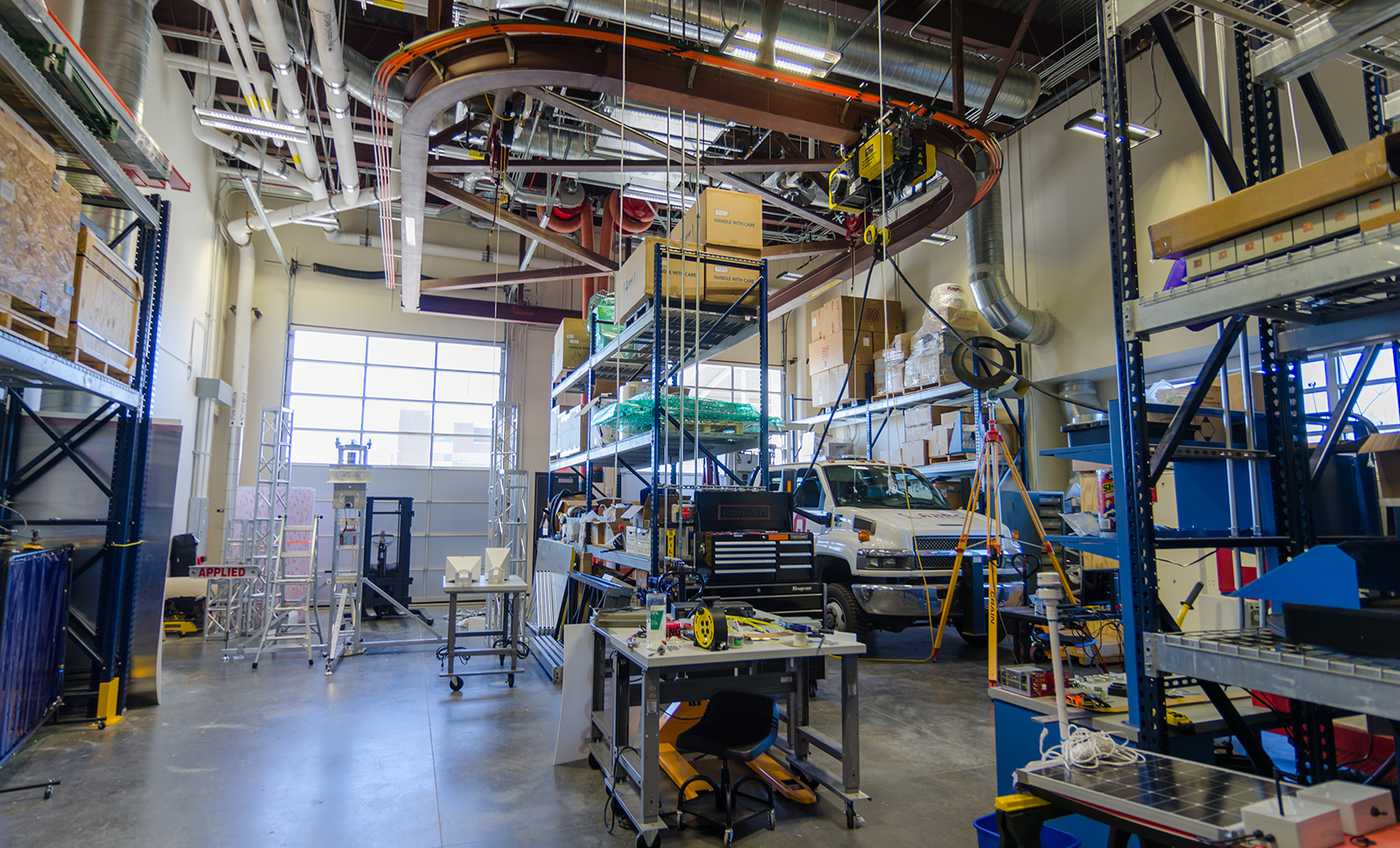 Fabrication Facilities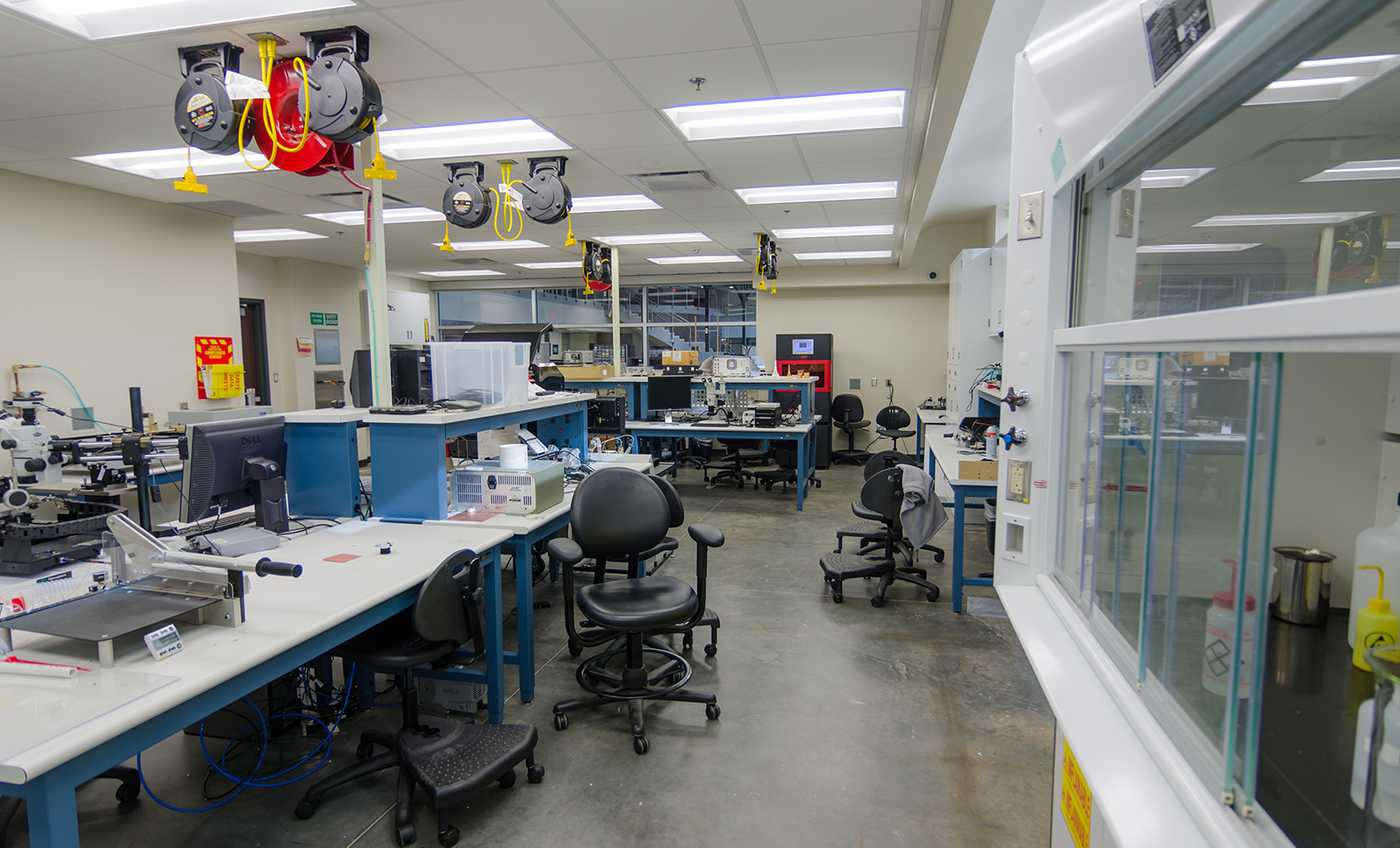 Machine Shop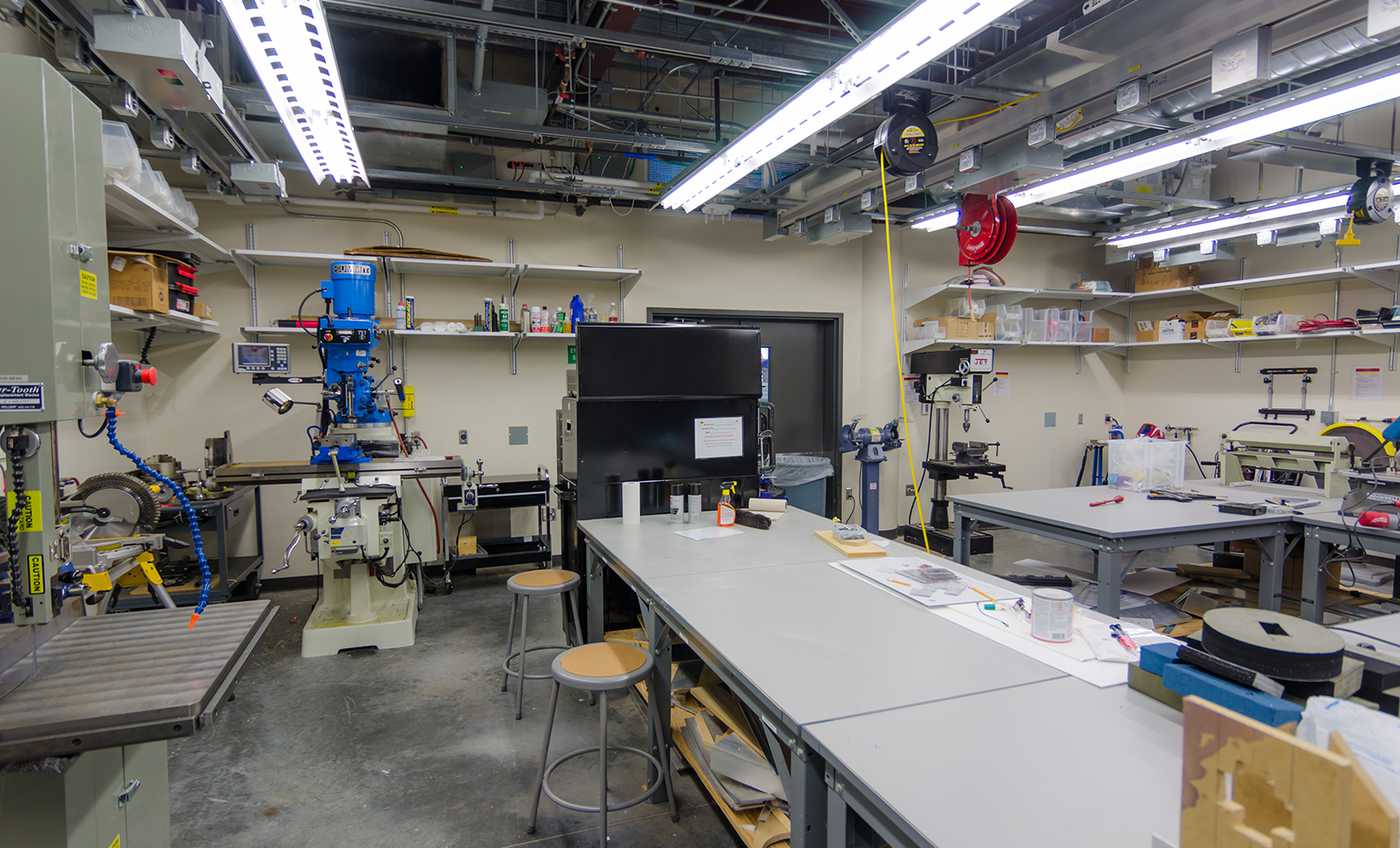 Anechoic Chambers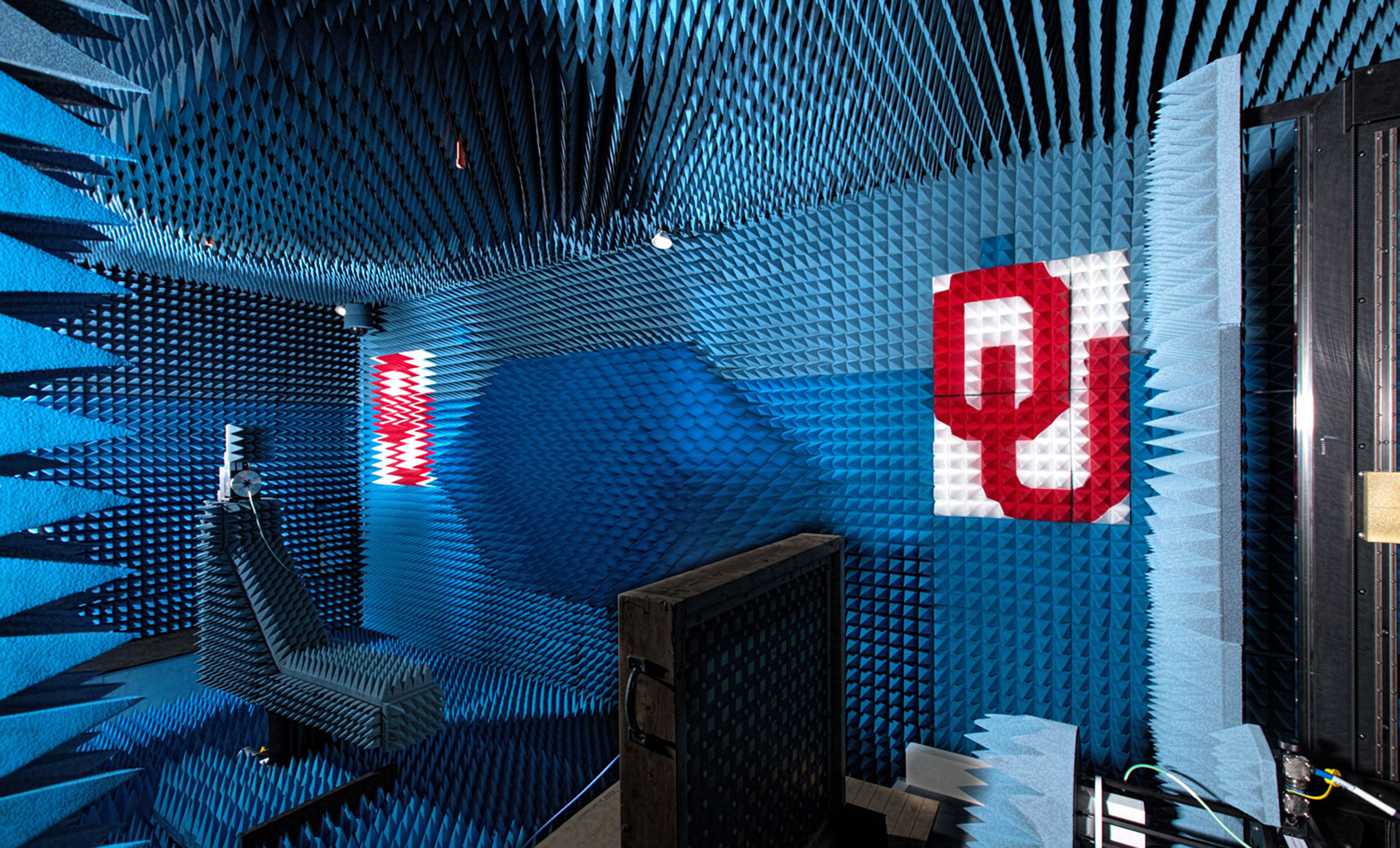 Experimental Observation Deck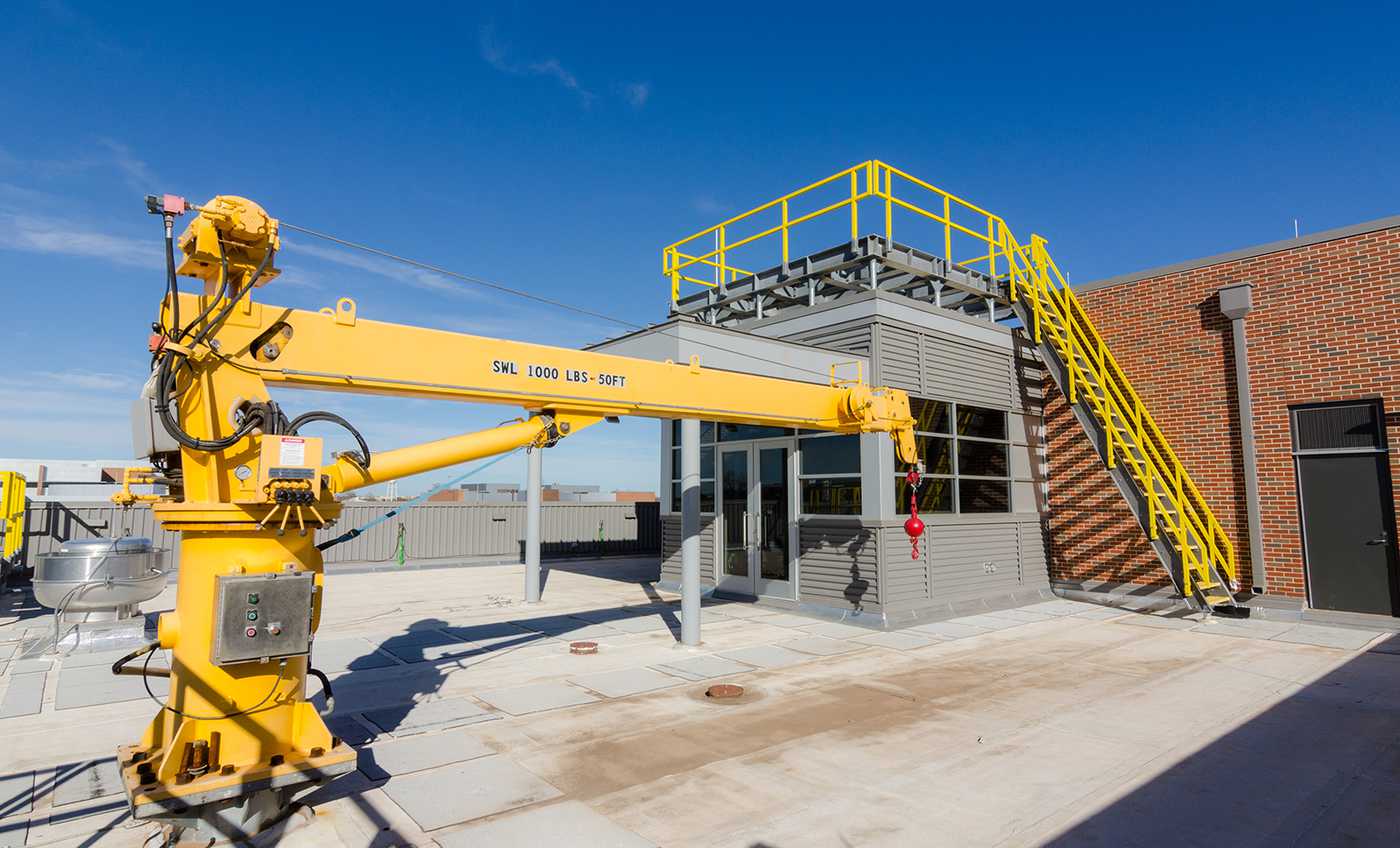 State-of-the-Art Classroom and Seminar Space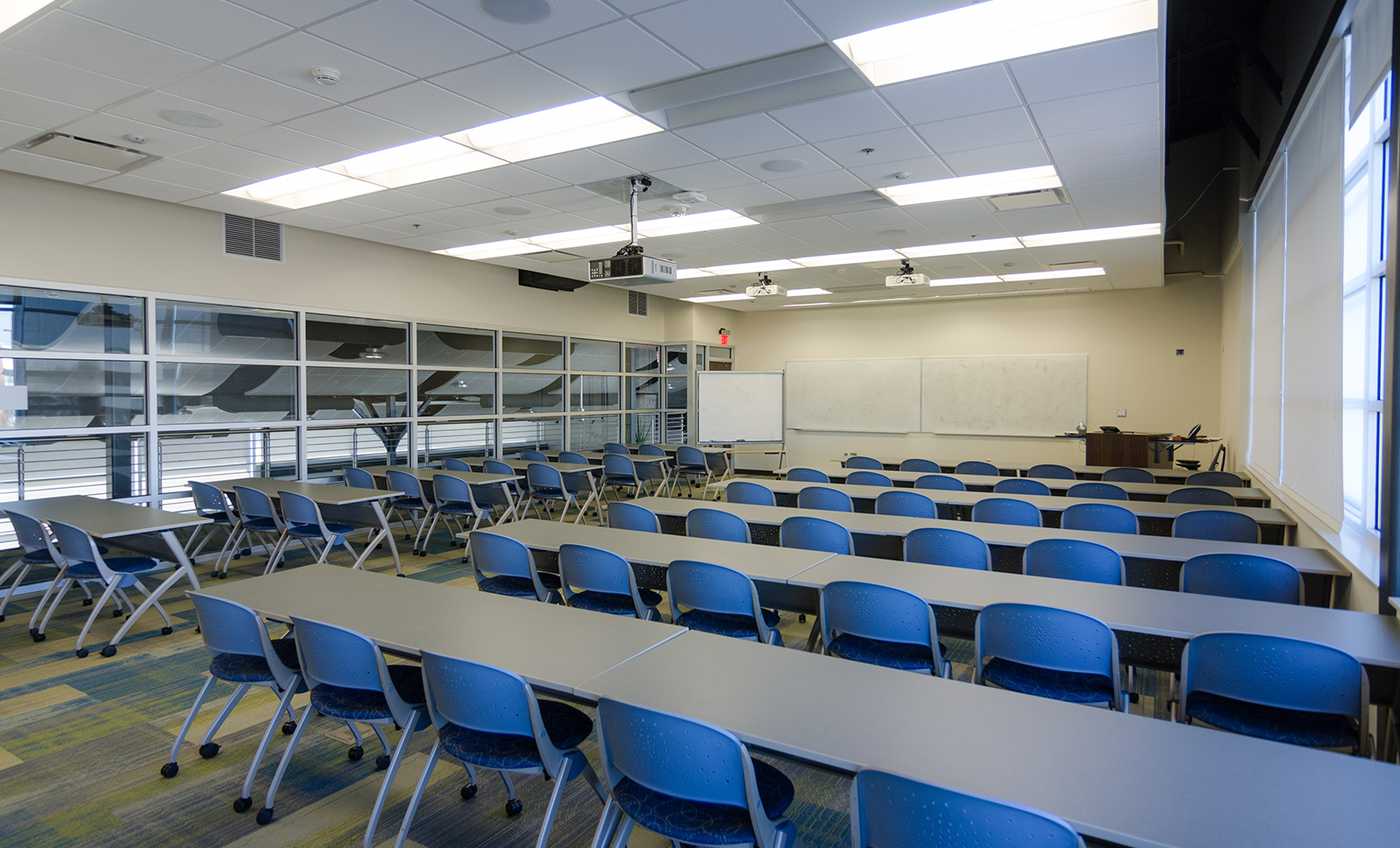 Ideas Room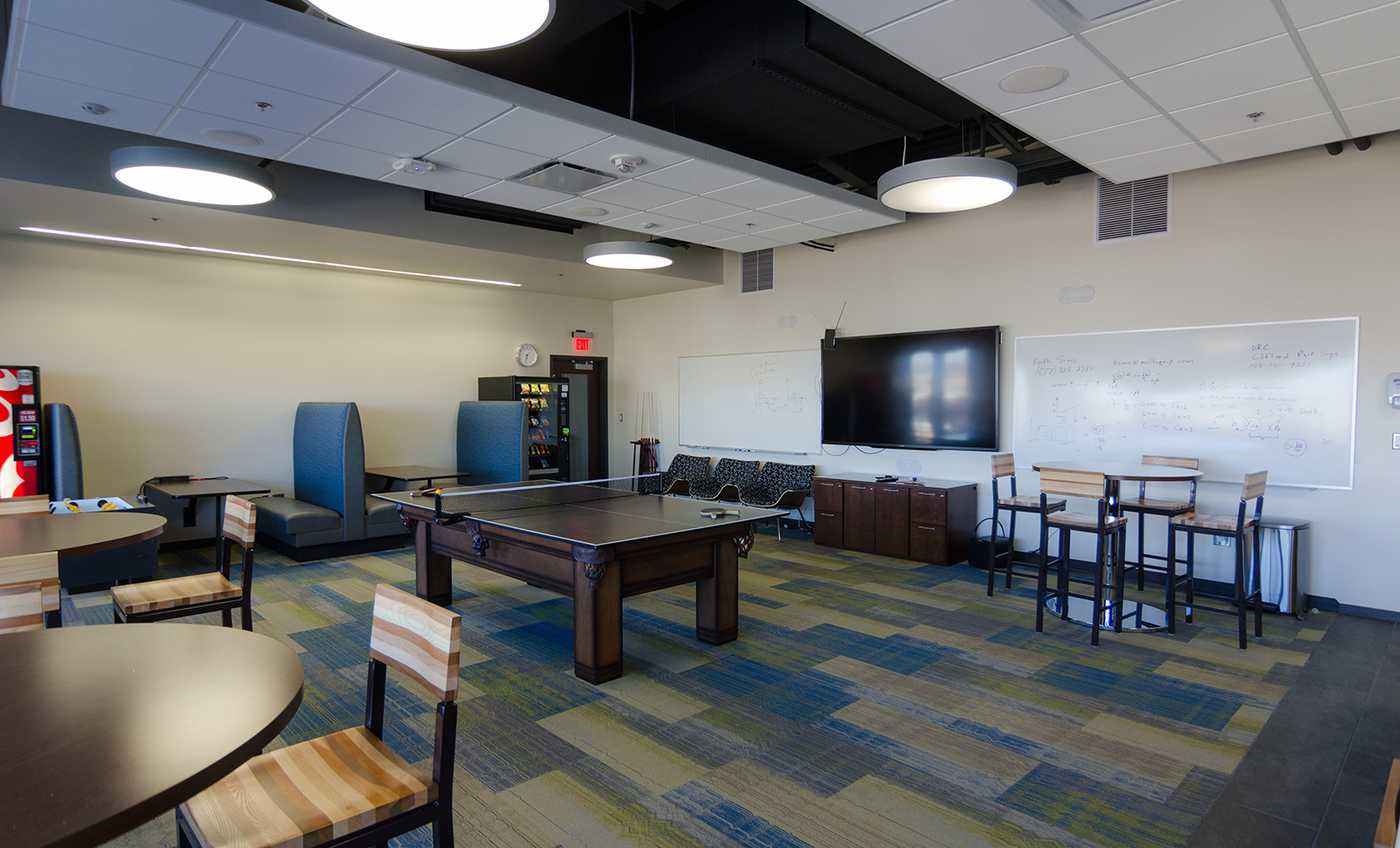 Instruments
The RIL has equipment to support research, prototyping and testing of radar and RF devices through 50 GHz.
Major Test Equipment:
VNA Copper Mountain Planar 804/1 with RF front extender CobaltFx FEV-10 Frequency Extension System, 75 to 110 GHz
Agilent PNA and PNA-X Network Analyzers (up to 50 GHz for two ports, 26.5 GHz for 16-port analysis) with an electronic calibration module
Agilent PSA and EXA Spectrum Analyzers with Phase Noise and Noise Figure Personalities (up to 50 GHz)
VNA Copper Mountain Planar 804/1 with RF front extender CobaltFx FEV-10 Frequency Extension System, 75 to 110 GHz.
Tektronix Real-Time Spectrum Analyzer with 110 MHz of instantaneous bandwidth (up to 14 GHz)
Agilent PSG Analog Signal Generator (up to 50 GHz)
Agilent PSG Vector Signal Generator (up to 31.8 GHz)
Agilent Peak Power Meter (50 GHz)
Agilent Oscilloscope (8 GHz)
Anritsu Portable Spectrum Analyzer (13 GHz)
Agilent Arbitrary Waveform Generator (125 MHz)
Agilent Multi-channel data logger
Fabrication Equipment:
LPKF ProtoLaser U4 Micro-material processing
Electroless- and electro-plating setup
Multilayer lamination capabilities
Extensive soldering and rework equipment
Polymer chemical vapor deposition
3D solid free-form fabrication
Photolithography patterning
Along with these instruments, the lab has a compliment of lower frequency analog waveform generators, spectrum analyzers, function generators and DC power supplies.