News Archive
News articles in the past
Noah Brauer Recognized As Outstanding Teaching Assistant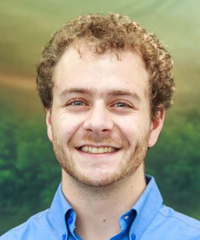 Congratulations to SoM/ARRC graduate student Noah Brauer for receiving the School of Meteorology Outstanding Teaching Assistant Award. Candidates were nominated by faculty, staff and students, and selected by the Meteorology Student Awards Committee. Noah has been a graduate teaching assistant for Synoptic Meteorology (Fall 2017-2019), Mesoscale Meteorology (Spring 2018), Cloud Physics (Spring 2020), as well as an instructor for Severe and Unusual Weather (Spring 2019), and Introduction to Meteorology II Laboratory (Summer 2018).
Posted on Friday Apr 24, 2020 03:07 pm CDT
Andrew Byrd Receives SoM Tommy C. Craighead Award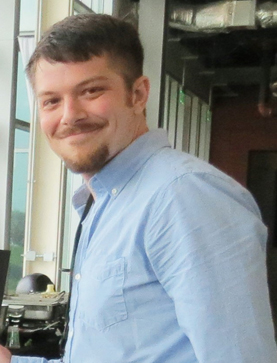 Graduate student Andrew Byrd (ECE/ARRC) was named the recipient of the Tommy C. Craighead Award for Best Paper in Radar Meteorology. The $500 award is presented by the School of Meteorology to an OU student who is the lead author on a refereed journal article with a focus on radar studies of the atmosphere. Andrew's paper, "Development of a Low-Cost Multistatic Passive Weather Radar Network", was selected for its superior quality of research exemplifying the inter-disciplinary nature of remote sensing of the atmosphere using radar. Andrew's paper is being published in the April 2020 issue of IEEE Transactions on Geoscience and Remote Sensing. Congratulations Andrew!
Posted on Friday Apr 17, 2020 04:21 pm CDT
OU Filters Take Flight in Antarctica

In a joint effort between OU, the University of Kansas,  and Texas-based company X-microwave, an integrated 2-18 GHz UWB airborne module has been developed for polarimetric remote sensing of snow in Antarctica. ECE/ARRC Professor, Dr. Jay McDaniel, one of the original designers of the ultra-wideband (UWB) snow radar, worked with the Center for Remote Sensing of Ice Sheets (CReSIS) to help design and develop a set of integrated and low-loss filter solutions that can be integrated with the X-microwave RF LEGO concept. Recently, the filters were integrated into the snow radar transmit and receive modules and flown as part of the NASA Operation IceBridge mission. The resultant article from this research was published in Microwave Journal and featured on X-microwave's website. Click here for more information and a link to the article.
Posted on Friday Feb 28, 2020 09:23 am CST
ARRC Industry and Government Days 2020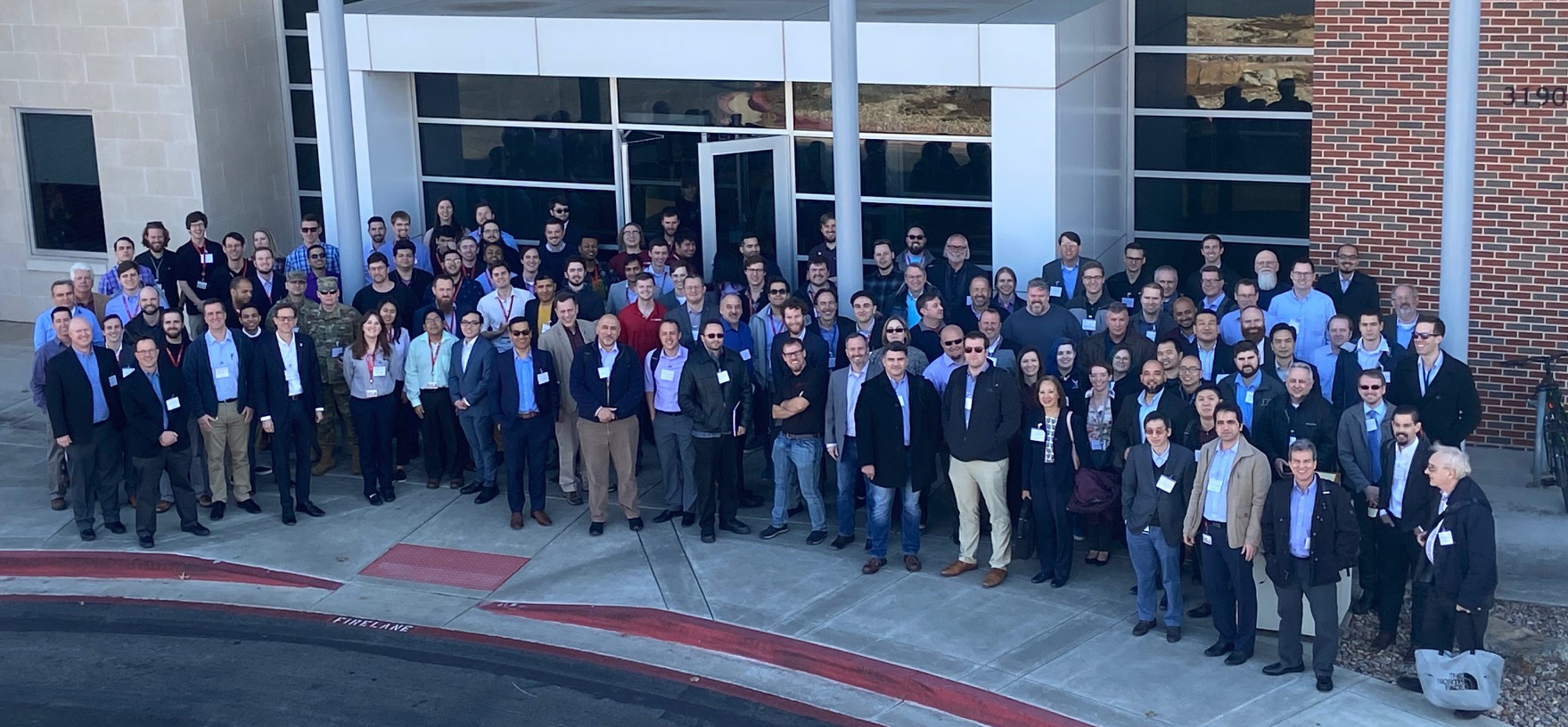 Posted on Friday Feb 28, 2020 09:23 am CST
ARRC Graduate Students Receive GCOE Dissertation of Excellence Awards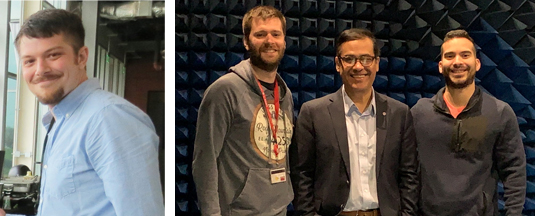 ARRC/GCoE graduate students Andrew Byrd, Rodrigo Lebron Garcia, and Javier Ortiz have each received $5000 Gallogly College of Engineering Dissertation of Excellence Awards. The award recognizes Ph.D. students who have achieved outstanding research results while encouraging them to complete their dissertations with excellence. Andrew's dissertation is focused on signal processing techniques for transmitter/receiver synchronization and sidelobe contamination reduction in multistatic weather radar networks. Andrew is advised by Drs. Robert Palmer and Caleb Fulton. Advised by Dr. Jorge Salazar, Rodrigo's dissertation centers around techniques and instrumentation for active phased array calibration, and Javier's dissertation involves the analytical modeling of the effects that diffraction have on phased array antennas with emphasis on the cross-polar patterns. Congratulations to all on this outstanding achievement!
Posted on Friday Feb 21, 2020 04:30 pm CST
Sushi Night at AMS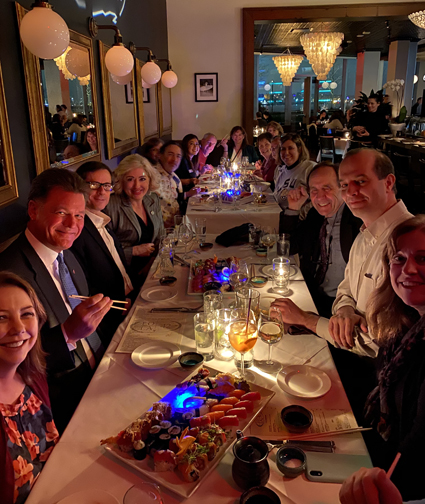 Everyone had a great time celebrating the new decade at the annual Lockheed Martin-OU Sushi Night held recently during the AMS Annual Meeting in Boston.
Posted on Wednesday Jan 15, 2020 01:39 pm CST
From All of Us to All of You...HAPPY HOLIDAYS!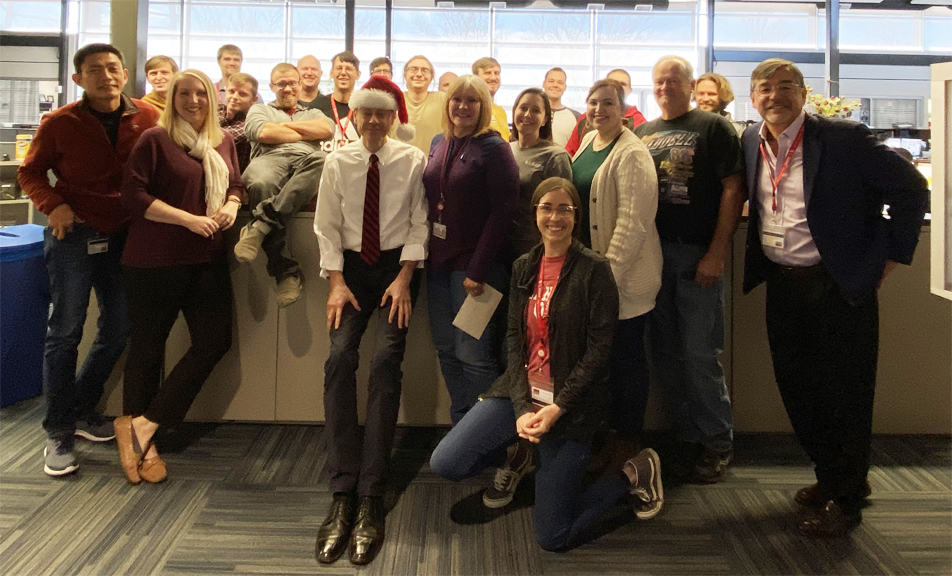 Posted on Thursday Dec 19, 2019 02:49 pm CST
ARRC Hosts Lawton-Ft. Sill Group

The ARRC hosted the Lawton-Ft Sill Working Group on Dec 6 at the Radar Innovations Lab. Important discussions took place regarding the ARRC's involvement in Army modernization and economic development activities.
Posted on Monday Dec 09, 2019 10:35 am CST
AIR Radar Part of National Weather Museum Exhibit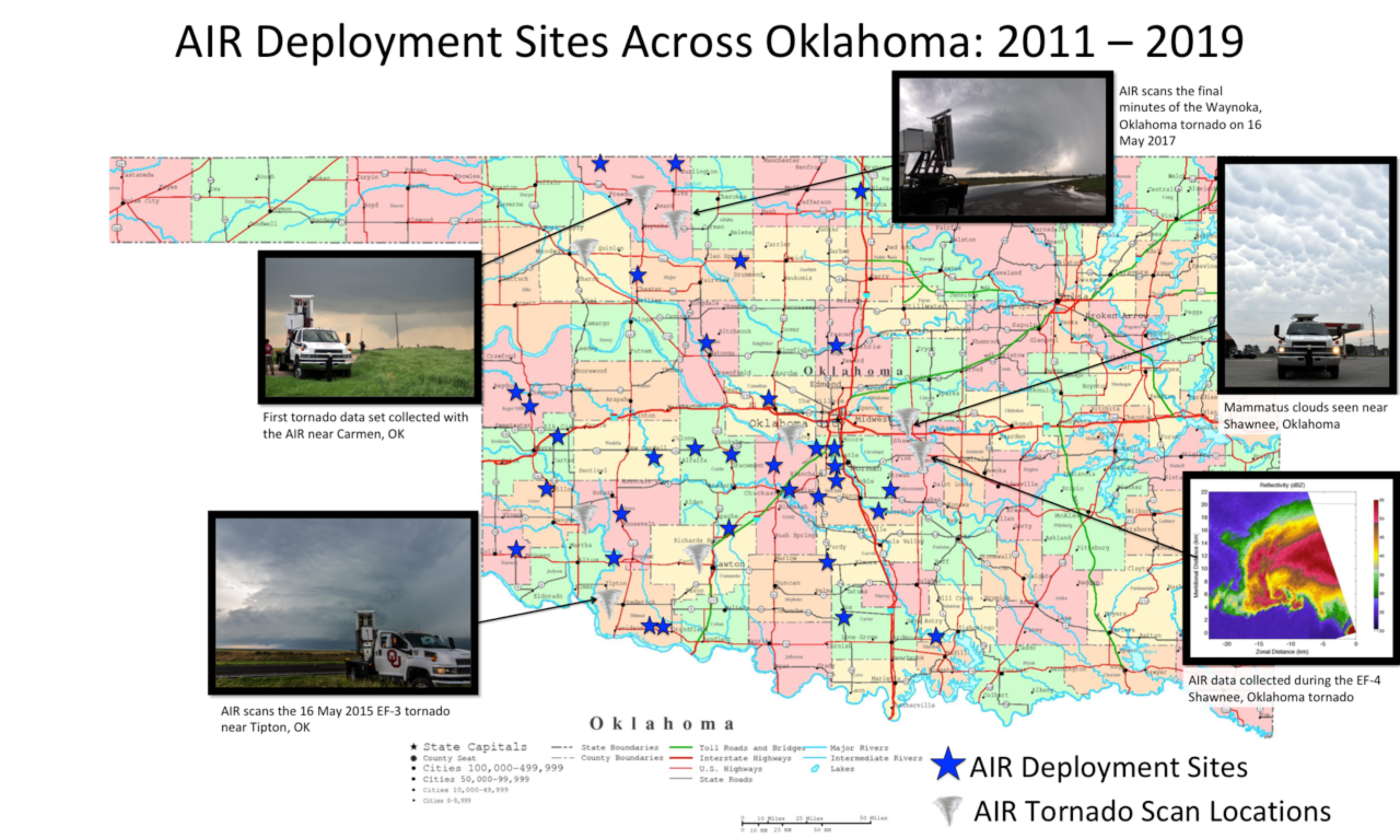 The ARRC's recently retired Atmospheric Imaging Radar (AIR) is part of an exhibit at the National Weather Museum in Norman. In addition to the Oklahoma sites shown on the map, the AIR has also been deployed to gather severe weather data across the central plains.
Posted on Wednesday Nov 06, 2019 09:04 am CST
Andrew Mahre Receives $5000 WNI Scholarship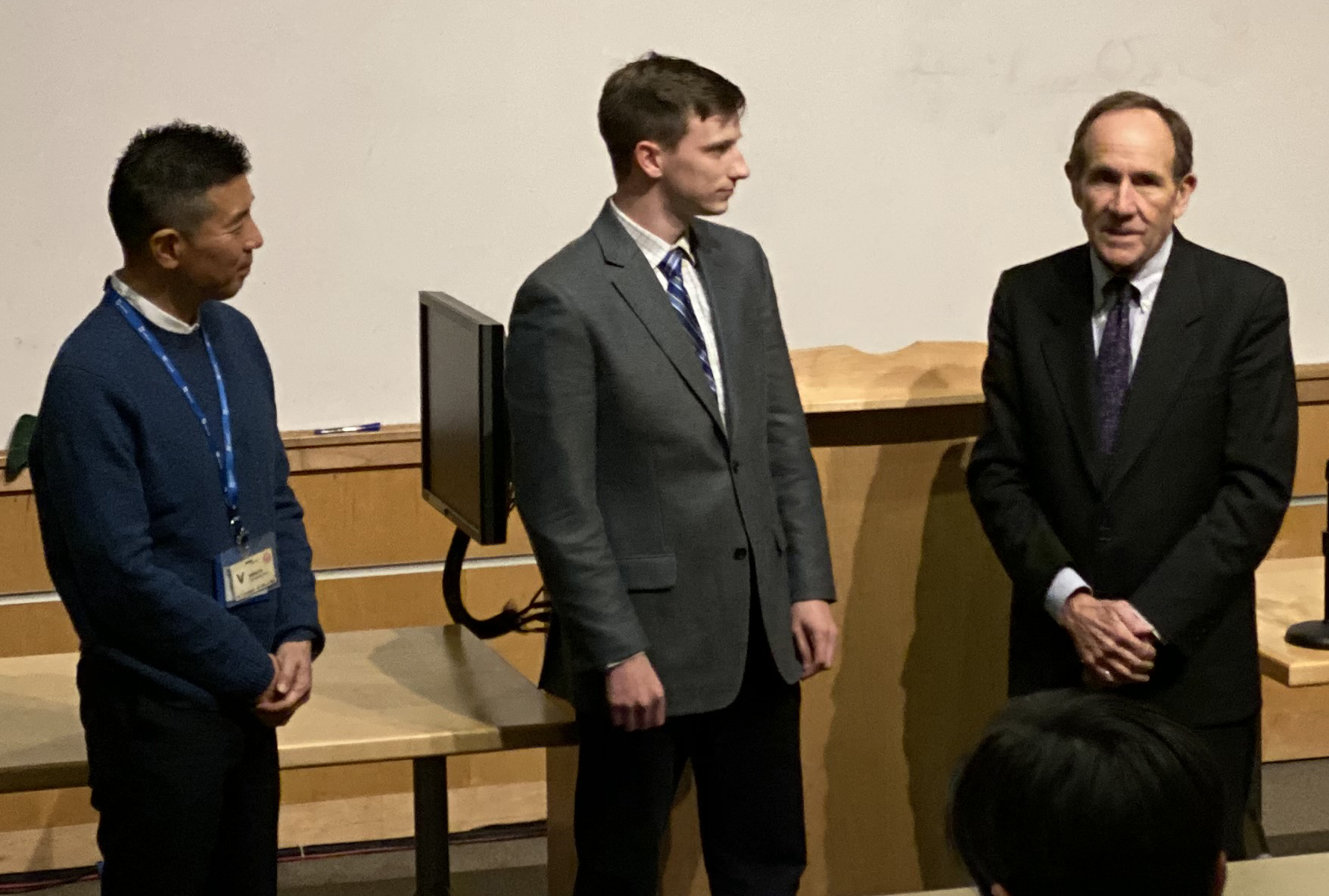 Congratulations to Andrew Mahre, SoM/ARRC graduate student, for being named the recipient of the 2019 Weathernews Inc. (WNI) Scholarship. The $5000 award, established in 2017 to enhance advanced research and development of radar technology, is presented annually to an outstanding ARRC student studying weather radar, observations of the atmosphere, data analysis, and implementation. Pictured with Andrew are Chihito Kusabiraki, President & Representative Director of WNI, and Berrien Moore, Dean of the College of Atmospheric and Geographic Sciences at OU.
Posted on Wednesday Nov 06, 2019 08:43 am CST