News Archive
News articles in the past
ARRC Faculty Present at the OKC ID Symposium: Innovations in Radar Technology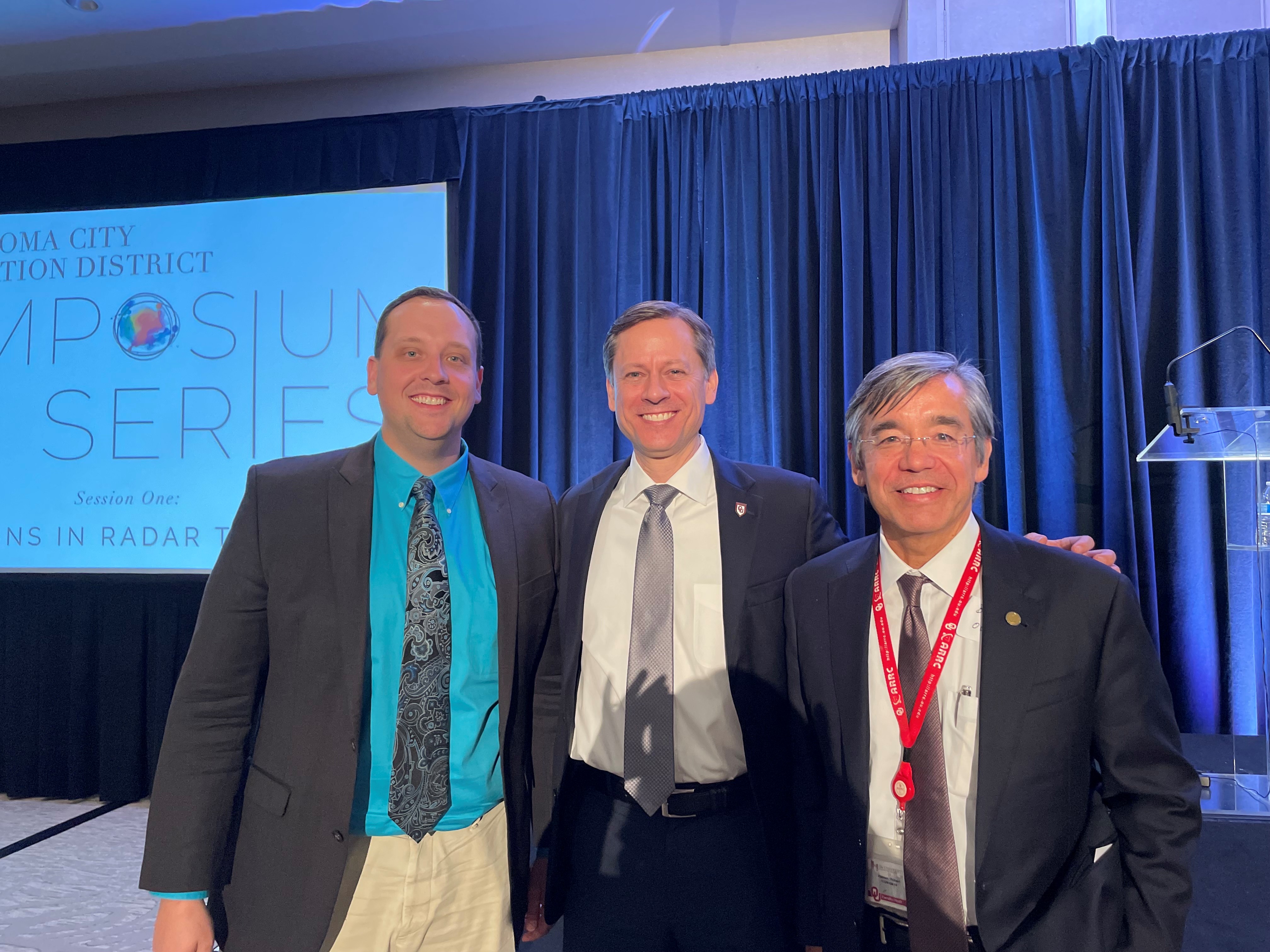 Several ARRC faculty members participated in yesterday's Symposium on Innovations in Radar Technology, hosted by the Oklahoma City Innovation District as the first event in their new series.
Drs. Jay McDaniel, Mark Yeary, and Bob Palmer participated in panels covering biomedical, defense, and weather radar topics, with Dr. Yeary serving as moderator.  They are pictured here following the event, which also included specialized breakout sessions and networking.  Read more here.
Posted on Wednesday Mar 30, 2022 04:59 pm CDT
RaXPol Education and Outreach Activities - March 14 to 17, 2022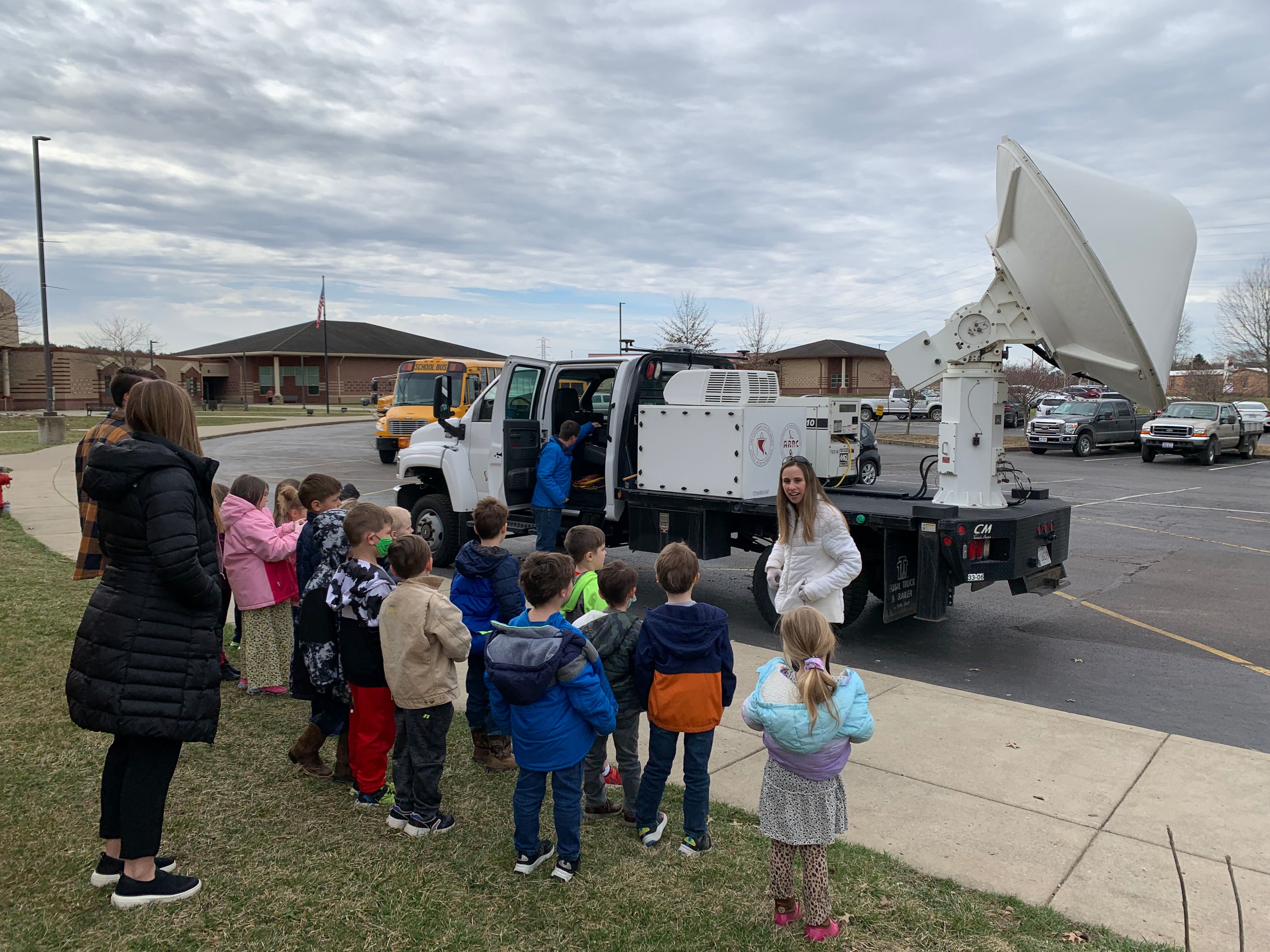 RaXPol has recently been stationed in New York, in support of NASA IMPACTS project.  Drs. Tian Yu and David Bodine have brought RaXPol home, conducting education and outreach activities along the way.
First, in coordination with Dr. Jana Houser, they stopped at Ohio University. Dr. Bodine gave a seminar titled "High-resolution radar observations and Simulations of Tornadoes" to about thirty students and their faculty. They also provided a demonstration to students from the Meteorology department. Later that day, RaXPol was demonstrated to nearly 200 third graders and kindergarteners from Alexander Elementary in Albany, Ohio (picured here).
RaXPol's last stop before returning home was at Southern Illinois University Edwardsville, and Drs. Yu and Bodine gave a seminar titled "From Radar 101 to the Advanced Radar Research Center," and again demonstrated the radar for the students.  Thanks to Dr. Yadong Wang for coordinating this stop.  Read more about the SIUE event here.
Posted on Monday Mar 28, 2022 11:02 am CDT
ARRC Director of Research Nathan Goodman recognized by Elsevier list of Top 2% Scientists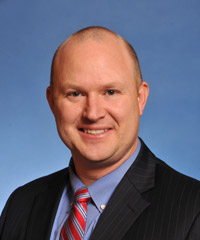 A prestigious list published by Elsevier, an international information and analytics company, has recognized 19 OU engineering faculty members who are using their research expertise to create solutions for the world's toughest challenges.
Included in this list was Dr. Nathan Goodman, our Director of Research.
Read more here,
Posted on Friday Mar 04, 2022 09:22 am CST
OKC Innovation District Symposium: Innovations in Radar Technology - Rescheduled to March 29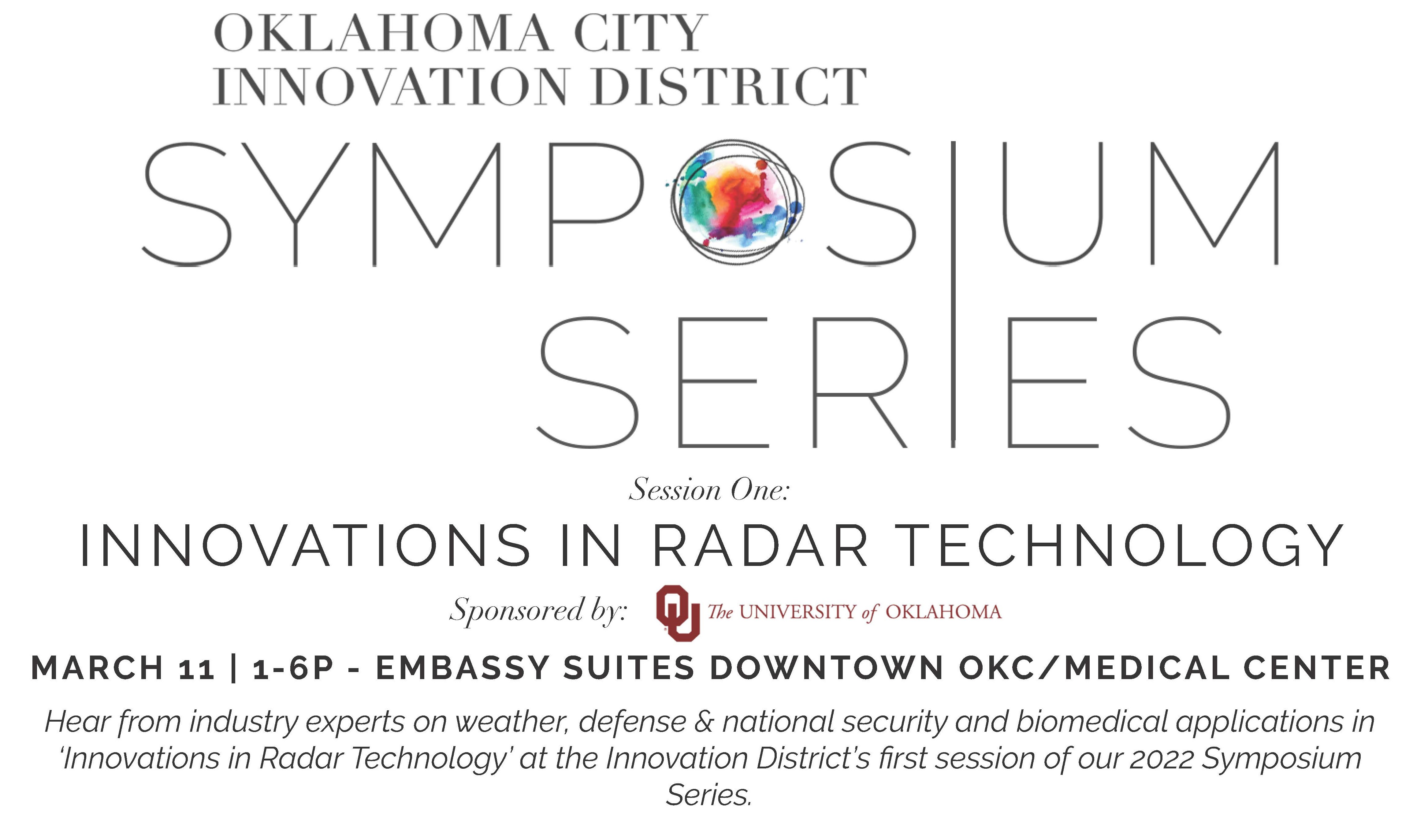 Several faculty members from the ARRC will be presenting at Session One of OKC Innovation District's new Symposium Series!  Radar topics in this session will be Biomedical, Defense & National Security, and Weather.
The event will include substantive keynote presentations from 1-4p, specialized breakout sessions from 4-5p, and will conclude with a happy hour from 5-6p for networking and connecting with other industry professionals.  Please note that it has been rescheduled to March 29 due to winter weather.
Read more and register for the event here.
Posted on Wednesday Feb 16, 2022 04:35 pm CST
Rachael Cross Receives Provost Certificate of Distinction in Teaching for Outstanding GA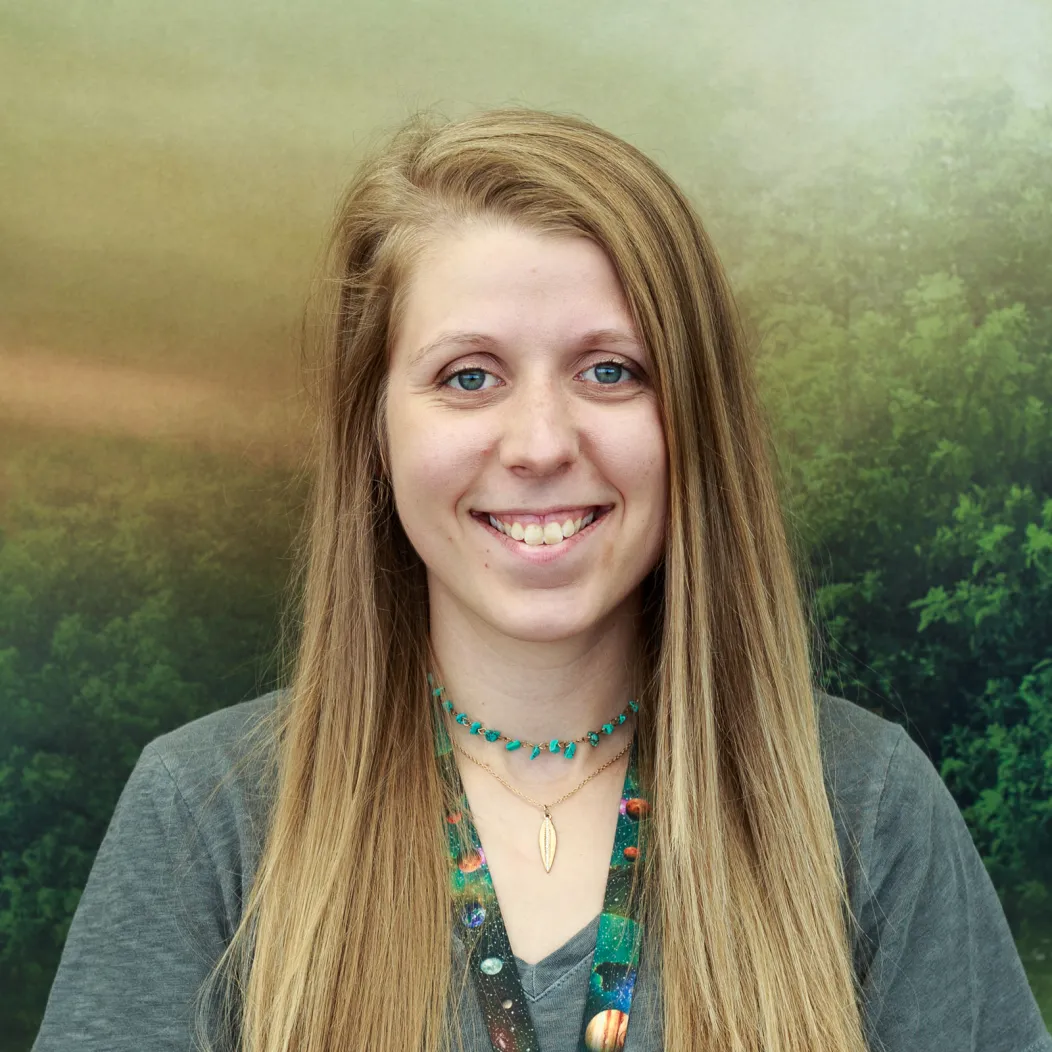 We are excited to announce that Rachael Cross has won the Provost Certificate of Distinction in Teaching for Outstanding Graduate Assistant.
Rachael Cross is a PhD student in the School of Meteorology, advised by Dr. David Bodine.
This award is presented to the top 10 percent of graduate assistants based on student evaluations from Fall 2021. Congratulations, Rachael!
Posted on Wednesday Feb 16, 2022 11:11 am CST
Announcing the February 2022 ARRC Student of the Month, Junho Ho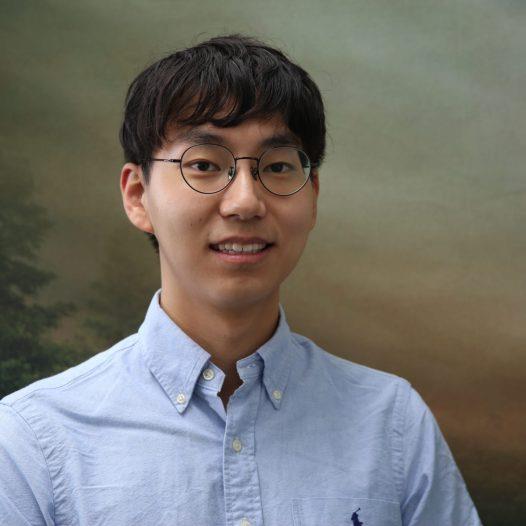 Junho Ho is a M.S. student in the School of Meteorology, advised by Dr. Guifu Zhang.
Asked about his current research, Junho said, "I am working on improving rain estimation and DSD retrievals from polarimetric radar data using the deep neural network. Compared to the previous methods (e.g., physical, and empirical methods), the present results show about 10% enhancements for the estimation and retrievals."
In his free time, Junho likes to play games or watch soccer.
Regarding his plans for after graduation, Junho said, "After completing my M.S. program, I am planning to join Ph. D. program here at OU and will be staying with Dr. Zhang."
Posted on Thursday Feb 03, 2022 09:28 am CST
RaXPol Deployed in Plymouth, Massachusetts in support of NASA IMPACTS Campaign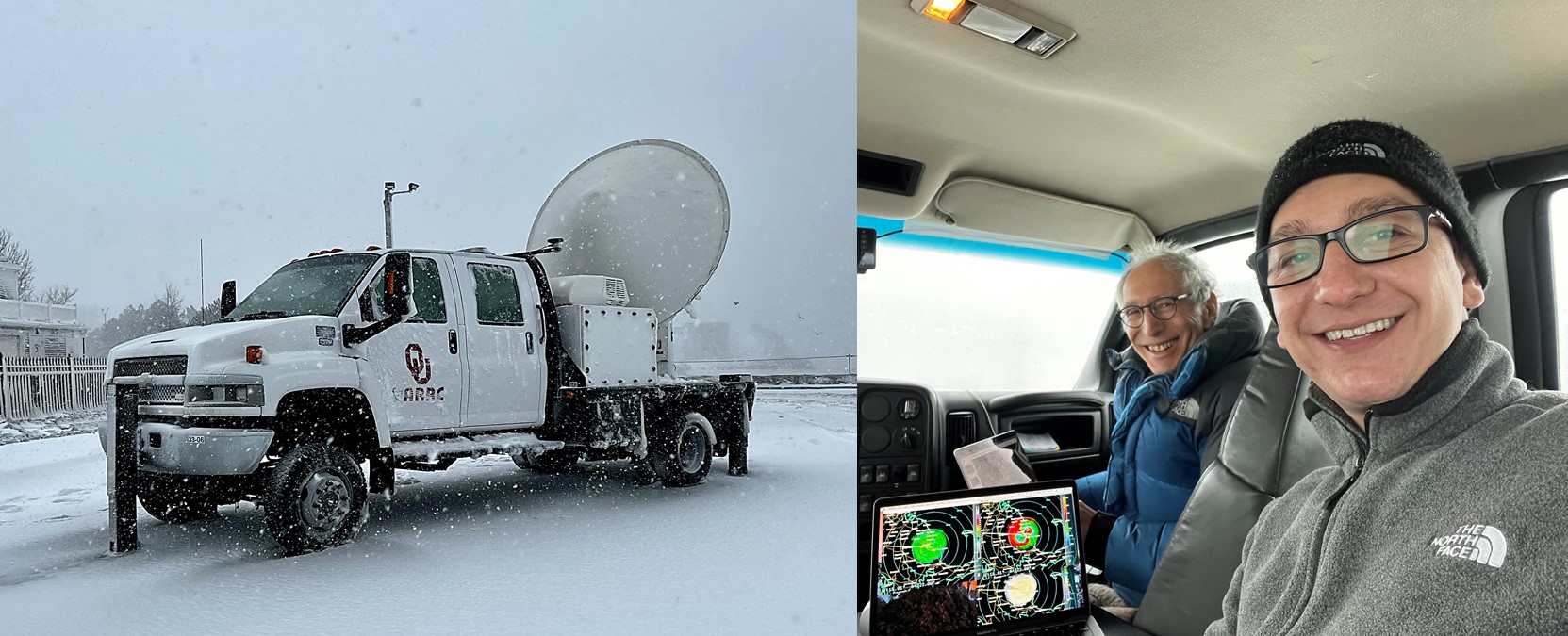 An ARRC Team traveled to Plymouth, MA last week to deploy the Rapid-Scanning X-band Polarimetric (RaXPol) Doppler Radar System to observe the nor'easter blizzard that struck the east coast last weekend. The team led by Dr. David Schvartzman deployed RaXPol in support of the NASA IMPACTS campaign, to study microphysical characteristics of threatening snowstorms.
Dr. Howie Bluestein said that RaXPol observations were unique and will serve to further understanding of the genesis, temporal evolution, and merging of snow bands that produced over two feet of snow in certain cities in MA. They collected over 10 hours of radar measurements in coordination with other atmospheric-sensing systems, including the P-3 NASA aircraft that flew over RaXPol for simultaneous measurements from the top of the blizzard. Wind gusts exceeded 75 mph and temperatures were as low as 10 F.
Posted on Tuesday Feb 01, 2022 03:10 pm CST
ARRC Faculty Dr. David Bodine receives 2022 AMS Outstanding Early Career Award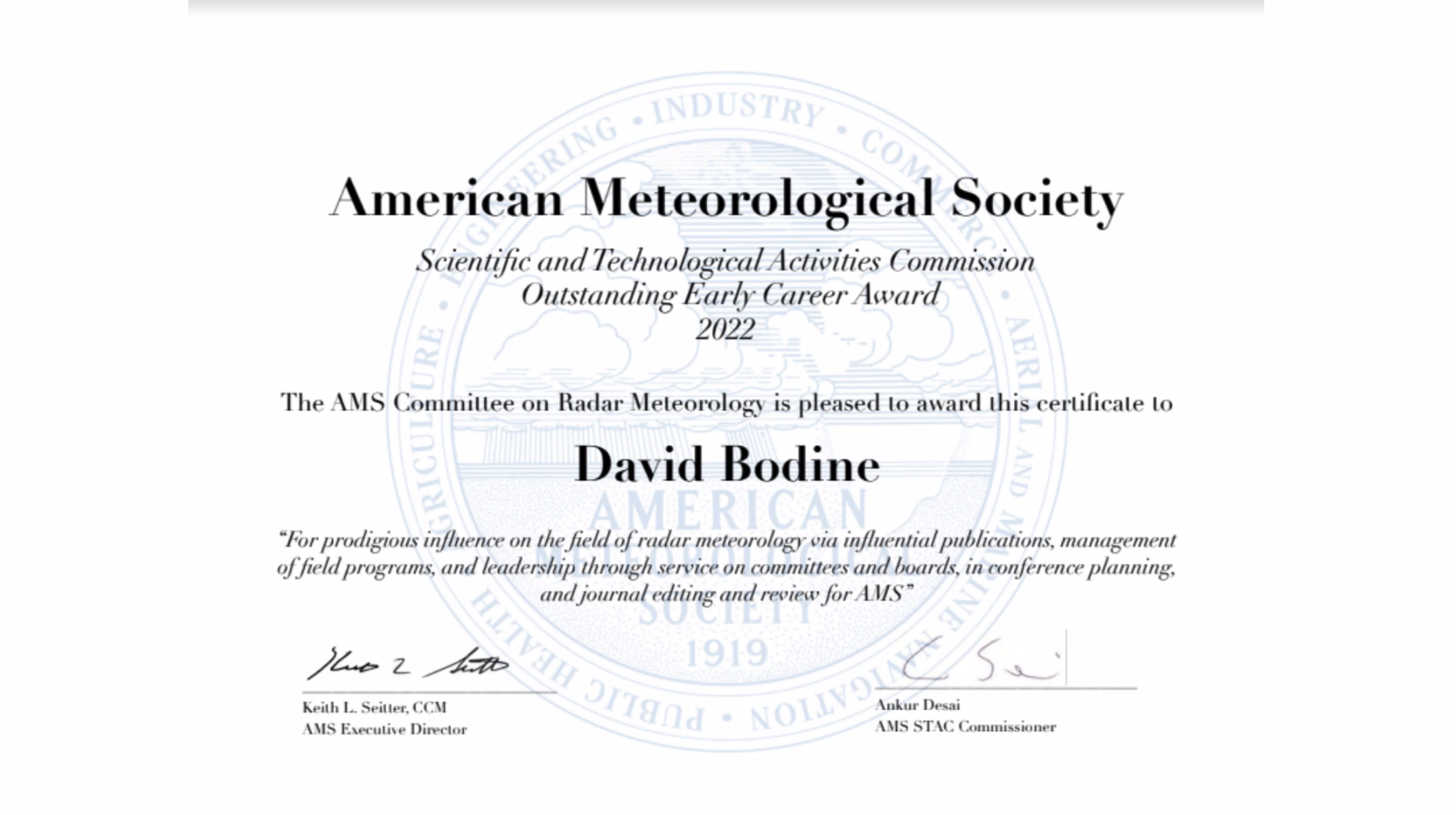 We are very pleased to announce that Dr. David Bodine has been awarded the 2022 Outstanding Early Career Award by the AMS Scientific and Technological Activities Commission!  Dr. Bodine has also recently been elected as Adjunct Assistant Professor in OU's School of Meteorology.
Posted on Wednesday Jan 26, 2022 03:21 pm CST
Save the Date for the ARRC Annual Workshop and Advisory Board Meeting - March 3-4, 2022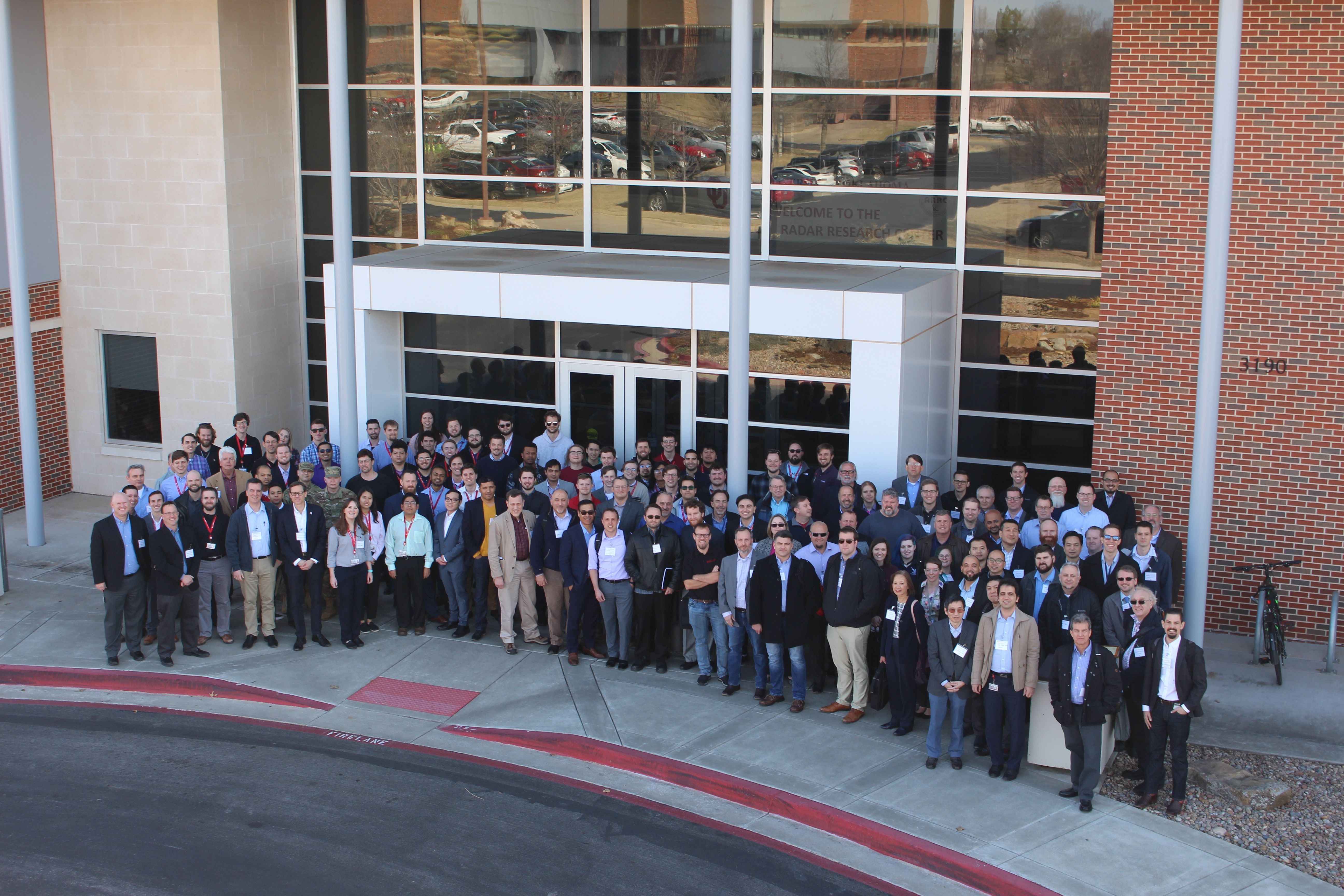 The ARRC is very excited to once again host an annual workshop.  This event will take place March 3rd and 4th, and will be open to research sponsors, Strategic Partner Consortium (SPARC) members, and charitable donors to the ARRC. 
If you have not received an invitation despite your organization falling into one of these categories, please contact Professor Nathan Goodman at goodman@ou.edu.
Plan for an all-day workshop on the 3rd, and half day on the 4th followed by the advisory board meeting. Events on the 4th should wrap up by early afternoon.  Pictured is our group from 2020's Industry and Government Days.
Posted on Friday Jan 14, 2022 02:27 pm CST
Now Hiring! The ARRC is Expanding its Professional Engineering Team.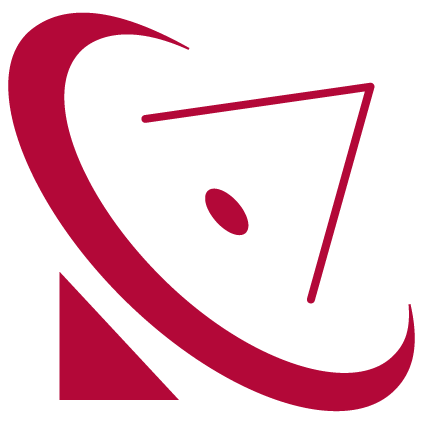 We're excited to announce that the ARRC is expanding our professional engineering team. Multiple positions are available for each of the job postings in the links below. Please help in our expansion process.
Mixed-Signal Hardware Engineer
Posted on Friday Jan 14, 2022 11:20 am CST